Subaru offers Forester with P40K service voucher package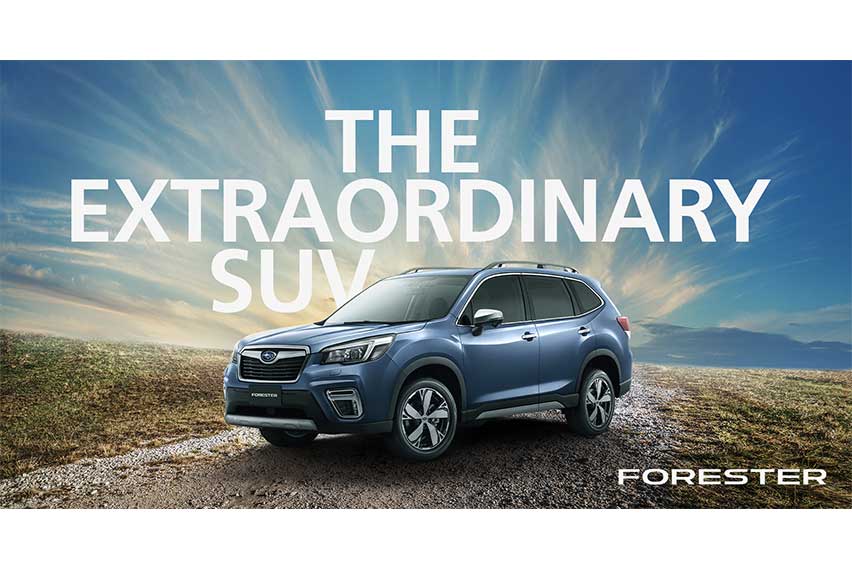 There's more to vehicle ownership than meets the eye. That's why Motor Image Pilipinas, Inc., the exclusive distributor of Subaru vehicles in the Philippines, offers worry-free deals on all Forester variants for the month of April.

All Forester variants will come with a P40,000 service voucher package. According to Subaru, the included service voucher package is roughly equivalent to two years of maintenance services based on standard preventive maintenance schedule (PMS), the scope of work, as well as maintenance parts and lubes, to be replaced — that's counting two PMS appointments a year.

Subaru also gives away a free GT Lite body kit on all purchases made on the mid-spec Forester i-L EyeSight variant, allowing owners to beef up the looks of the Japanese car maker's extraordinary SUV.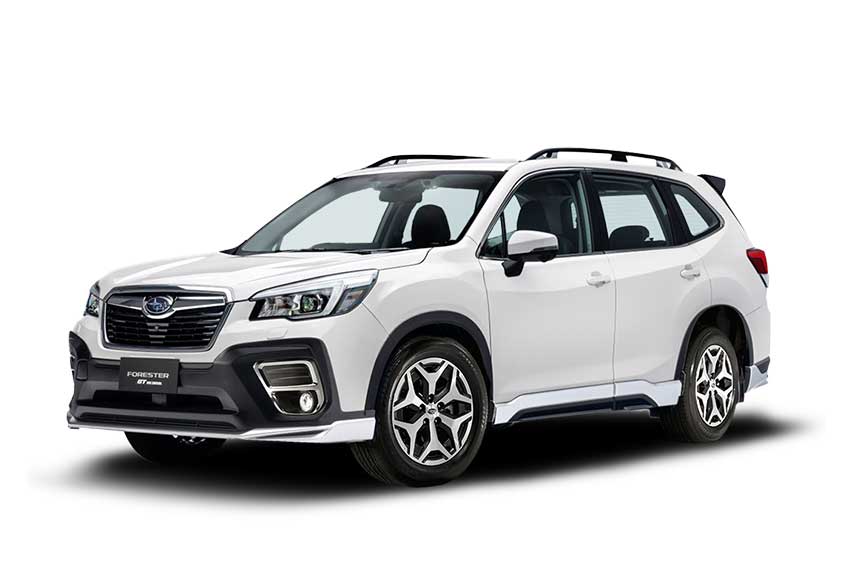 Across the board, all Foresters are equipped with a direct fuel injection, horizontally opposed, four-cylinder, DOHC 16-Valve, gasoline engine mated to a Lineatronic continuously variable transmission (CVT). With 156hp and 196Nm of torque, the Foresters can brave most terrains.

Likewise, all variants of the Forester model are outfitted with MacPhersons at the front and double wishbone suspensions at the rear. These are coupled with ventilated disc brakes front and back.

And if you think that a P40,000 service voucher package is all that Subaru's local arm has to offer, then you're in for a treat.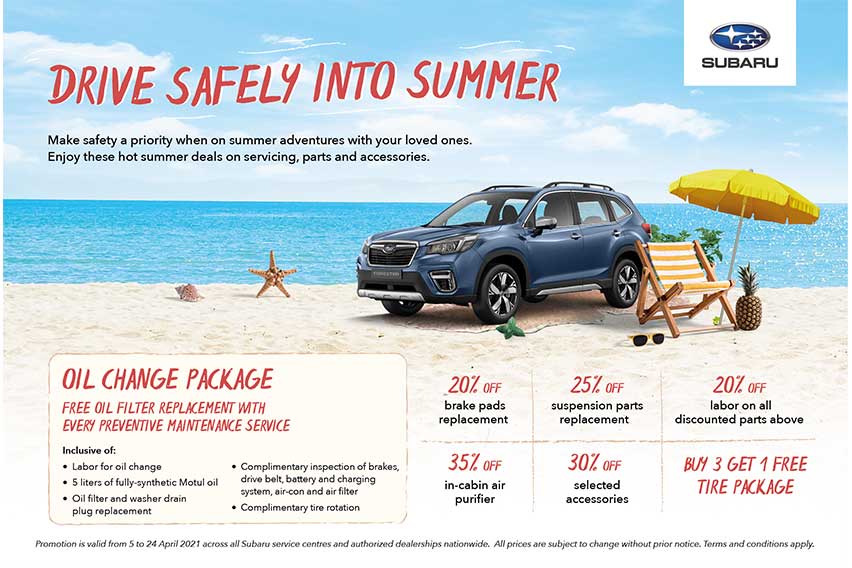 Subaru owners looking to give their vehicles a once-over can get a free oil filter for every PMS 3+1 tire package. They also get 35% off for in-cabin air purifiers, 20% off for brake pads, 25% off for suspension parts, and 20% off for labor on all discounted parts.

Subaru's promo is available from April 5 to April 30, 2021, across all Subaru outlets nationwide.

Maintenance services can be booked online or through the following Subaru dealerships: 8-727 8333 (Greenhills), 8-8829788 (Pasig), or 8-8809898 (Manila Bay).