The new generation Rolls-Royce Ghost arrives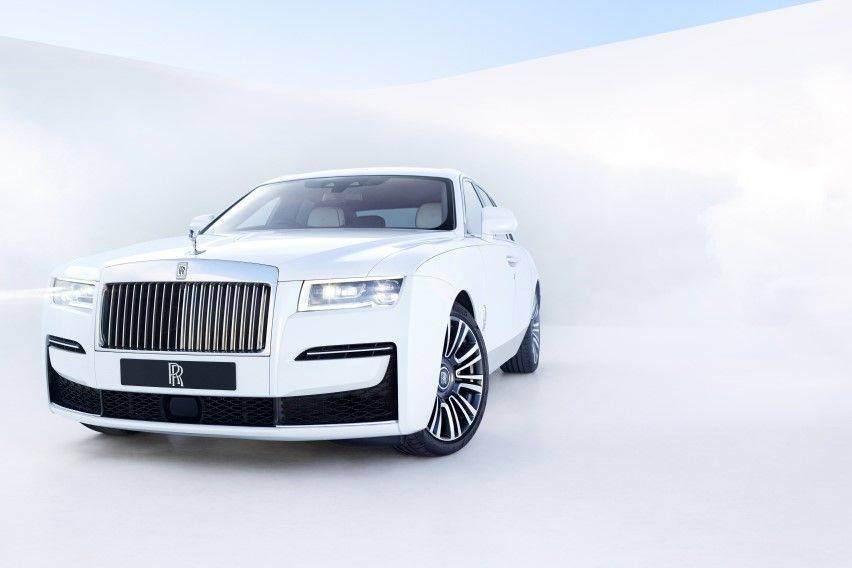 Informed by the lessons learned from observing customer behavior as to how Ghost owners used their motor car, the new Ghost eschews the busy, superficial detail of the outgoing model and replaces it with classier, more refined design touches "for customers to realize their Bespoke visions."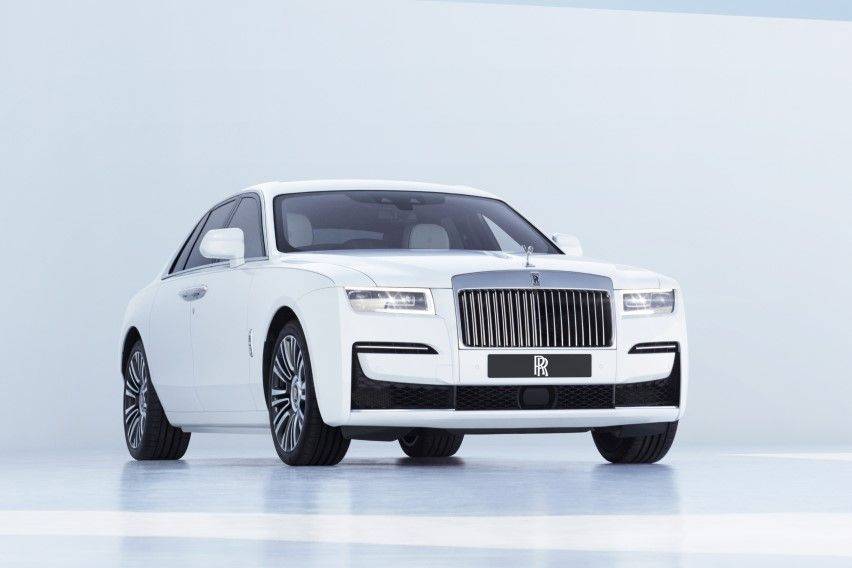 The minimalist design theme, which the British marque dubs as its new 'Post-Opulent' philosophy, is part of the company's new brand identity that seeks to further modernize the classic marque for the new era.

Powering the new Ghost is a 6.8-liter twin-turbo V12 engine, the same one installed in the Rolls-Royce Cullinan. The engine delivers 563hp and 850Nm and comes combined with an 8-speed automatic transmission and all-wheel-drive system, with the latter making its appearance in a Rolls-Royce sedan for the first time. Top speed is limited to 250kmph, while acceleration from 0-100kmph is a good 4.8secs.

Built on a rigid aluminum Rolls-Royce spaceframe architecture under the brand's modular Architecture of Luxury platform, the new Ghost is considerably lighter, stronger, and more spacious than its outgoing model. Despite having the same wheelbase, the new Ghost's overall length and width has increased by 3.5 inches and 1.2 inches, respectively.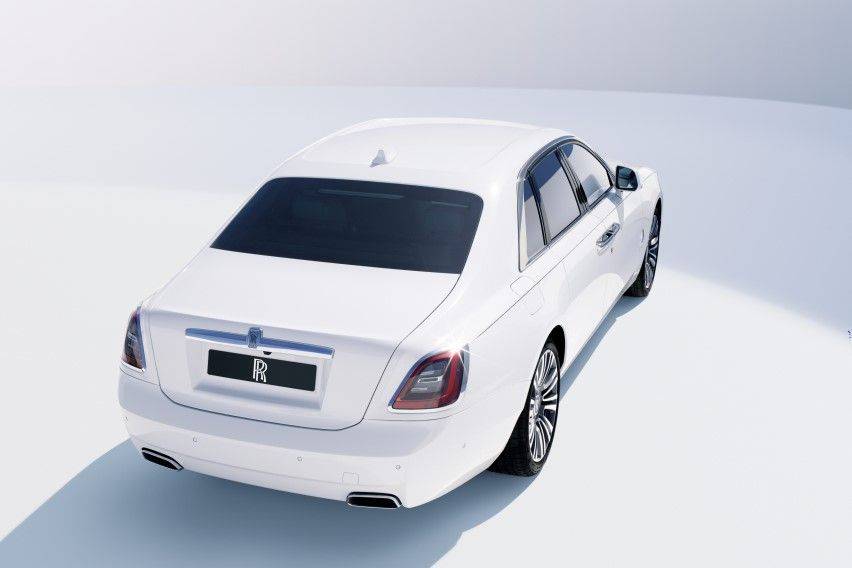 Aside from boosting spaciousness, Rolls-Royce claims that the use of an aluminum chassis allows for the seamless integration of the all-wheel drive and all-wheel steering systems, while also helping improve refinement in the cabin. Meanwhile, a world-first Planar suspension system significantly increases agility and driving effortlessness with its three elements working cohesively to anticipate and react to even the most demanding road surface. These elements are:

Upper Wishbone Damper unit – mounted above the front suspension assembly, designed to deliver an even more stable and effortless ride.

Flagbearer system – employs cameras to read the road ahead and prepare the suspension system for any changes in road surface.

Satellite Aided Transmission – draws upon global positioning system (GPS) data to pre-select the optimum gear for upcoming corners.

Another new feature, dubbed the Illuminated Fascia—made up of a glowing Ghost badge surrounded by a constellation of 850 twinkling stars—is said to have taken two years spanning 10,000 collective hours to develop. Cabin air is made cleaner and safer by a MicroEnvironment Purification System, giving new Ghost owners the peace of mind to travel in a post-COVID-19 world.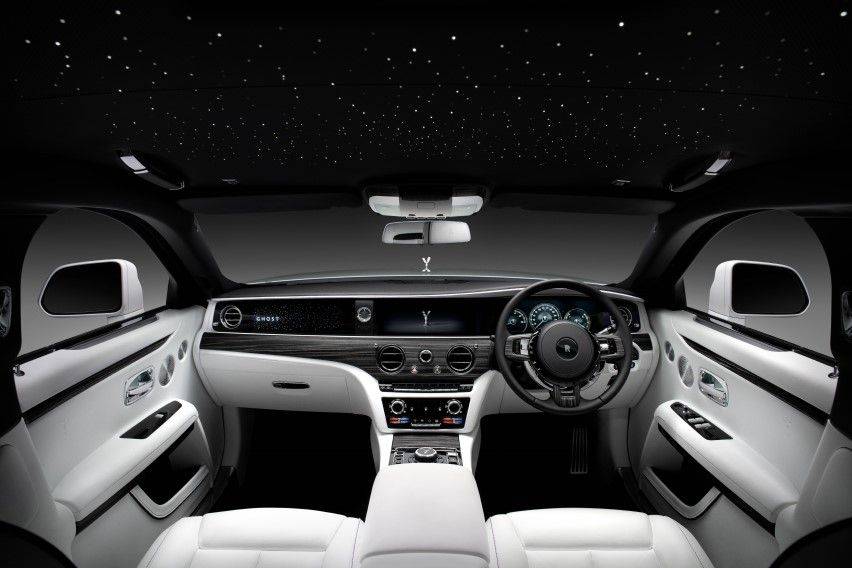 Rolls-Royce also goes on to describe that the Ghost's interior components have been "tuned to specific resonant frequency to create a sense of serenity," though we're not entirely sure what that means.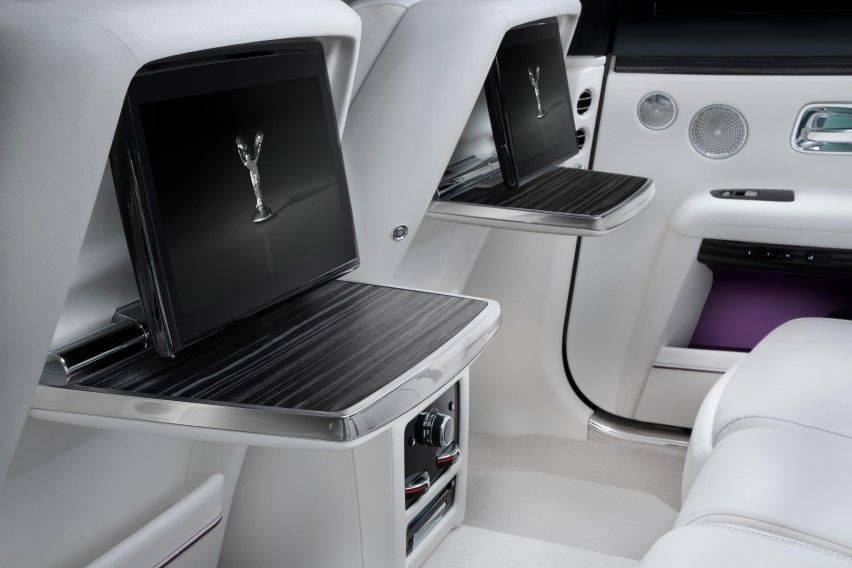 Rolls-Royce was wise enough to retain some of the signature features that worked in the old Ghost, such as the power-closing suicide rear doors, now available with power-opening as well. Rotary climate control knobs also carry over from the old to the new. The brand's hallmark 'magic carpet ride' is also ever-present here, a term used to describe the smooth, floating feel of the ride made possible by a "16-liter air cushion married to dampers and springs that dynamically adjust themselves every 5 milliseconds."

Pricing has not been announced yet, but it's safe to say it's going to cost more than what the outgoing Rolls-Royce Ghost will be worth.
Explore Rolls-Royce Ghost