TMP celebrates 32nd year with optimism despite present COVID-19 threats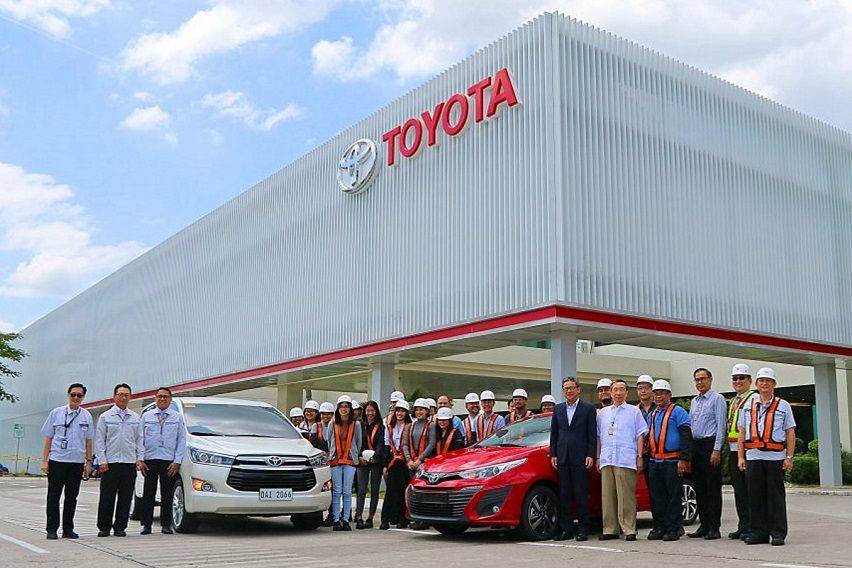 The leadership of the local arm of Japanese carmaker Toyota expressed optimism despite the threats brought by the dreaded COVID-19 pandemic to the Philippines.
As Toyota Motor Philippines (TMP) celebrates its 32 years of operations in the country, Chairman Alfred Ty expressed confidence that they will all soon enjoy better days.
"In our over 30-year history, we have faced many challenges but this is by far the most challenging we have seen. Of one thing I am sure: this will be our finest moment. We will draw on our collective strength to support government in its recovery efforts and we will assure our customers and each one in our Toyota family that we will stand by each other every step of the way," Ty, in a message to all team members, said.
Back in the earlier years, TMP team members would normally begin the day with a general assembly. This time around, with TMP president Atsuhiro Okamoto at the helm, regular calls for a virtual gathering are in line with "new normal" considerations.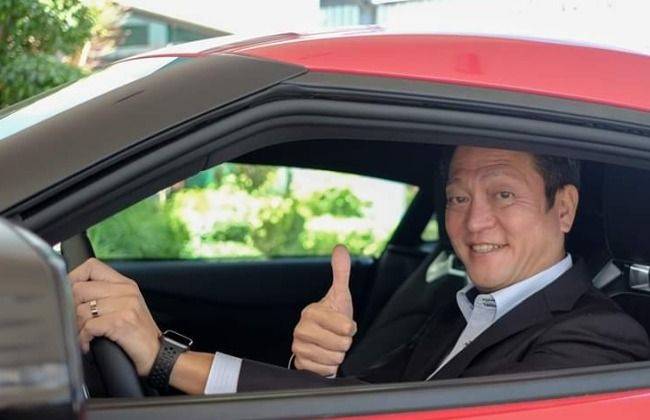 Okamoto, for his part, echoed the chairman's sentiments, pointing out that New Zealand and Thailand had already made successful efforts to contain the virus.
"Other countries have shown that this virus can be controlled. We will get there, too, if we continue our adherence to the necessary health protocols. We will win this battle," he said. "I would like to thank the government and all our front line workers for their selfless efforts in this time of crisis. Let us work together and heal as one."
Last year, TMP enjoyed its 18th consecutive triple crown—continuously proving that it is the most preferred automotive brand of Filipinos.
Since it started 1988 until June, 2020, TMP has already sold 1.78 million vehicles. Beginning with three models in its line-up, TMP has grown into a selection of 78 models and variants, like the Vios, Innova, Hilux, Fortuner, Wigo, Rush, Avanza and Hiace.
The Japanese manufacturer has also brought hybrid electric vehicles and a whole range of luxury products under its Lexus brand.
Further, the brand has also become a steady partner in the country's growing economy for over three decades. By the end of 2019, TMP generated jobs for around 55,000 Filipinos and has made cumulative investments of P64 billion, along with paying P384 billion in cumulative taxes and duties.
Now with a 71-dealer strong network, TMP is coming up with innovative ways to become the leader in mobility solutions. This year, it has opened its Kinto package (vehicle leasing program).
Aside from that, the company also ramped up efforts in digitalization with the virtual Toyota showroom, the new MyToyotaPH app and the new Supra GT Cup e-motorsports race.
"This crisis is surely a very challenging experience for everyone. But as market leader, it is our responsibility to elevate customer service even in these most difficult times. We will redouble our efforts in helping to bring the Philippine economy back on track to a better tomorrow. Indeed, we are stronger together," Ty concluded.
Photos from Toyota Motor Philippines, Hiro Okamoto's Facebook Page
Also read:
TMP offers Balloon Payment Plus Plan for Vios
2021 Vios Racing Festival will let racers use 2019 model