Toyota Alphard vs. the competition: Your other local minivan options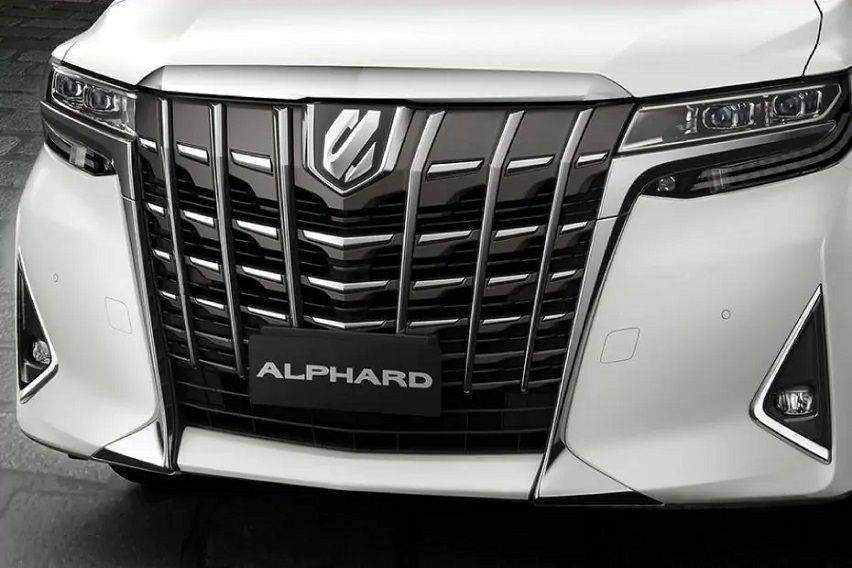 Spacious, comfortable, and upscale—the Toyota Alphard has long set itself apart from the minivan market as an option that's a lot more elegant than the rest of those generic passenger and utility vans commonly seen today.

For families who want to enjoy utmost comfort during travel, the Alphard "is a first-class experience on wheels," as described by the Japanese carmaker. Luxuriously designed cabin with leather seats and complete control function, advanced safety systems (including surround airbags, anti-lock braking system (ABS), Vehicle Stability Control (VSC), Hill-Start Assist Control (HAC), and more), and a robust 296hp, 361Nm V6 engine make the Toyota Alphard a serious contender that definitely merits your attention when hunting for a van.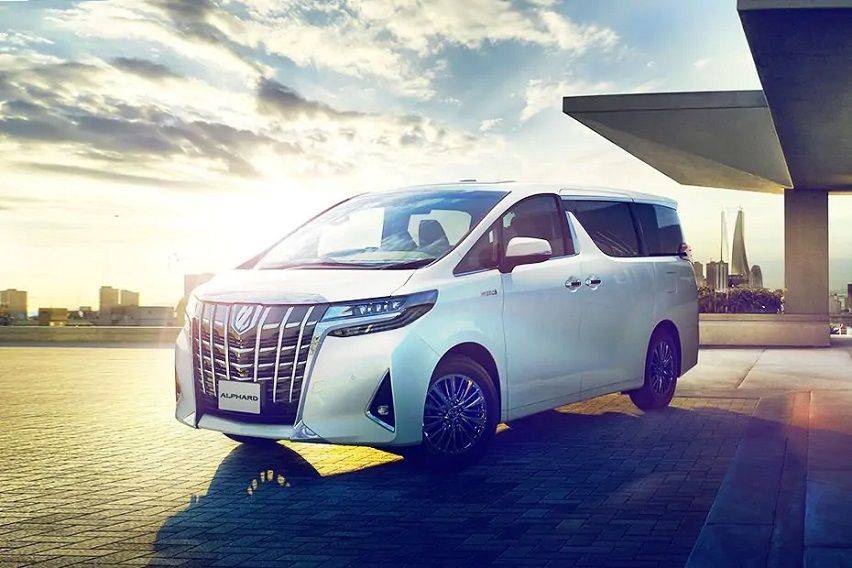 With a PHP3.91 million price tag, naturally, you'll want to know what other minivan options are available to you out there. Here's a list of the Alphard's biggest rivals.

As one of the longest minivan nameplates in the country, the Hyundai Grand Starex has certainly weathered some ups and downs. The current model, available in gasoline (2.5 CRDi GLS 4-cylinder, 168hp and 441Nm) and diesel (2.5-liter 4-cylinder common rail with a variable geometry turbo, 173hp and 450Nm of torque), also offers automatic and manual gearbox options.

With a seating capacity for nine, the Grand Starex is definitely a forerunner for those living with extended family members. For ultimate comfort, the Grand Starex comes with a front and rear climate control system that keeps all passengers cozy. A touchscreen dashboard links to a larger drop down LCD screen so that occupants front and back can operate the vehicle's onboard infotainment system. A dual sunroof is also standard.

It seems that with every new version of the Honda Odyssey, it gets even more family-friendly. Losing its gas-guzzling V6 engine in favor of the fuel-efficient Earth Dreams Technology power mill, this popular minivan also now comes with added comfort and convenience courtesy of a plushier second row chairs, start-stop button, and other nifty creature comforts.

As mentioned, under the hood of this roomy seven-seater is a 2.4-liter inline-4 DOHC i-VTEC Earth Dreams Technology engine paired with a CVT transmission that delivers 173 hp and 226 Nm of torque. Inside, an awesome environment welcomes occupants with a spacious 2-2-3 seating configuration, 7-inch touchscreen display audio, and fold-flat magic seats. The top variant gets a nine-inch rear entertainment system with DVD and HDMI connectivity. Meanwhile, the second row features fully reclining, fully cushioned leather captain seats with ottoman that can be adjusted forward, backward, and side-to-side so that even senior family members will have no problem achieving the most relaxing positions possible.

Time and again, Kia's seven-seater Kia Grand Carnival shows that it places great value on space for occupants. A decent seller for the South Korean brand since its arrival 1998, the Carnival nameplate has already sold over two million units globally.

Powering the Kia Grand Carnival is a 2.2-liter Euro 4-compliant 2.2 Turbocharged intercooler VGT diesel engine that dishes out 197hp and 441Nm, mated to a six-speed automatic transmission with Sport Mode. Philippine car buyers have three Kia Grand Carnival trims to choose from, with 11-seater options available.

For its infotainment, the Grand Carnival has an 8-inch touchscreen with Bluetooth, Apple CarPlay and Android Auto connectivity. The leather-upholstered seats are extremely flexible thanks to stand-up 2nd row seats and pop-up sinking third row seats, allowing owners to maximize storage as necessary.

Given the PHP3.44 million starting price, it's safe to say that Peugeot's minivan offering isn't going to make any top 10 best seller lists any time soon, but with what's on the menu, the Peugeot Traveller is guaranteed to make a lot of jaws drop.

Under the hood of this 7-seater MPV is a 2.0-liter BlueHDi inline-4 diesel delivering a maximum output of 150hp and max torque of 370Nm. A six-speed fully automatic transmission with Quickshift technology provides impressively swift responses, smooth drivability and optimal CO2 emissions.

Inside, the top-of-the-line Peugeot Traveller Premium MPV makes long journeys more enjoyable with a 7-inch color touchscreen with integrated PEUGEOT Mirror Screen functionality that permits Apple CarPlay and Android Auto connections. This upscale MPV seats up to seven passengers in highly configurable seats.

All the seats have adjustable pitches, so every passenger receives plenty of legroom. A sliding, retractable table helps deliver a lounge setup. The seats can also be removed for more cargo space as necessary. For those looking for more capacity, there's a Long WheelBase option available.

New Chinese vehicle brand Maxus officially expanded its operations to the Philippines just last year, the automotive distribution and retail group of AC Industrials of the Ayala Group of Companies, and as its opening salvo, released two massive people haulers in the guise of the Maxus V80 and G10. While the former is more of a workhorse commercial vehicle, the G10 is every bit the multi-purpose van the extended Filipino family deserves.

The Maxus G10 van is powered by a 1.9-liter turbo diesel common rail direct injection engine, good for 148hp and 350Nm. The rear-wheel propelled drivetrain speeds up via a six-speed automatic transmission.

Inside, the G10's chairs are upholstered in a leather and fabric combo. There's a 10-way powered seat for the driver and a 4-way powered chair for the front passenger. There's also  an option of a pre-installed wheelchair for its second-row seat, which makes the G10 one of the best options for those with disabled family members. Noteworthy safety features include a double layer welded body, front and rear parking sensors, immobilizer, surround airbags (driver, front passenger, side), and reverse parking camera.

The minivan market can certainly use more variety. This means that there's always a place for newcomers like the GAC GM8 in the Philippine auto sales industry. The 2020 GAC GM8 was just launched in the middle of this year, the same engine as its predecessor—2.0-liter turbocharged inline-four that puts out 197hp and 320Nm of torque. Shifting is managed by a 6-speed automatic transmission with manual select.

Inside, the GAC GM8 takes the extra effort to be more entertaining, as it is now equipped with a 10-inch touchscreen infotainment system that allows for AM/FM radio and provides slots for USB, SD, and Aux inputs, while also allowing Bluetooth connectivity. Apple CarPlay compatibility is available only for the top GT variant.

Other nifty features include captain seats on the second row, three-zone automatic climate control (with a separate second-row control panel for the rear occupants), traction control, hill-start assist, hill-descent control, anti-rollover system, and surround airbags.

Photos from Toyota, Hyundai, Honda, Kia, Peugeot, Maxus, GAC