Toyota FJ Cruiser vs. the competition: Your other retro-style SUV options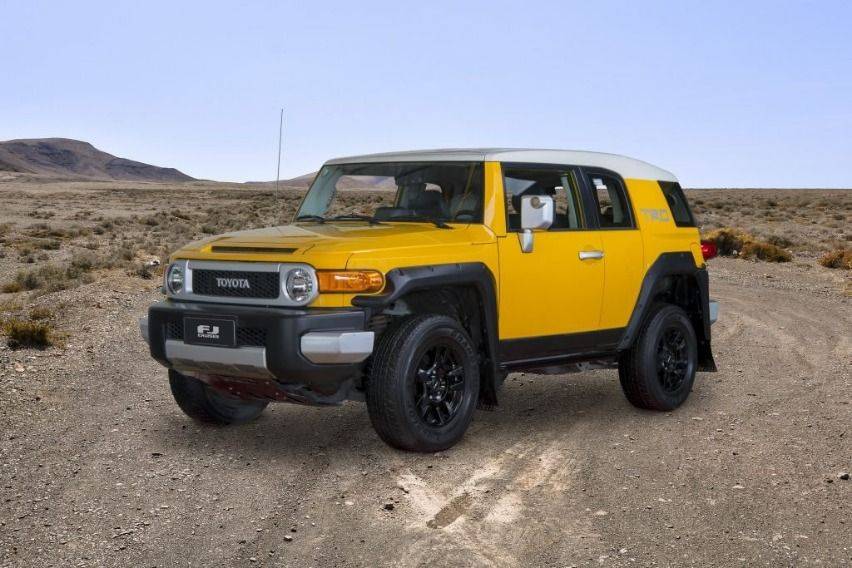 The FJ Cruiser is one of Toyota's most capable vehicles when the pavement gives way to rough terrain, and considering that the premier Japanese carmaker also has the Land Cruiser, Prado, and Hilux, that's really saying something. But more than the FJ Cruiser's off-road capabilities, its retro-styling is what gives the vehicle its charismatic presence. Designed in California, the Cruiser's design harkens back to the design of the original Land Cuiser, the FJ40. It's worth noting that the FJ Cruiser has remained practically unchanged from its release in 2006 to its production discontinuation in 2014.

As for specs, the FJ Cruiser houses a 4.0-liter gas engine with 268hp and 380Nm of torque. This is mated to a 5-speed automatic transmission, which adds further convenience should you take the car off-road. Ground clearance is at an impressive 240mm—plenty enough to clear flooded pathways.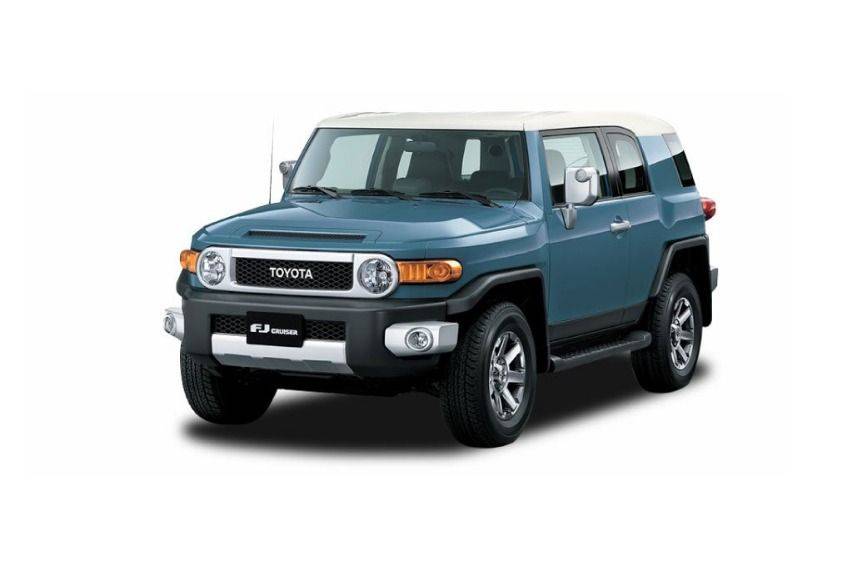 The good news for those who plan to snap up this vintage-looking beast, is that the FJ Cruiser remains on sale to this day despite the stop in production six years ago. Unfortunately, this also means that you're buying a ridiculously outdated car.

The Toyota FJ Cruiser retails at PHP2.08 million. Should you find that the FJ Cruiser is not for you, here are other retro-styled SUVs for you to consider.

The Jeep Wrangler's unmistakable profile is inarguably its most defining attribute. Despite its old-school looks, the Wrangler hosts many contemporary enhancements. For example, the iconic seven-slot grille is now improved with a more aerodynamic design, and a lightweight aluminum construction makes key parts such as the hood, fenders, doors and hinges, and swing gate easily removable.

Additionally, the Wrangler Rubicon variant comes with some added enticements including outside temperature gauge, front and rear fog lamps, body-color fender flares, and body-color three-piece hard top. The Unlimited Rubicon also offers a longer wheelbase than its 2-door counterpart.

Jeep also reintroduced a V8 engine to the Wrangler lineup this year. It has been almost forty years since the last time a Jeep was offered with a V8 engine. The very last of its kind was the 1981 Jeep CJ, equipped with a 5.0-liter V8 that produced 125hp and almost 300Nm of torque. Ground clearance is a whopping 274mm.

The Land Rover Defender's silhouette is familiar yet new—it's got plenty of traditional design references, yet manages to stay in the present. The minimal front and rear overhangs are instantly obvious, providing impressive approach and departure angles. Re-envisioned for the 21st century, the latest Defender has been given "a purposeful upright stance and Alpine light windows in the roof. Meanwhile, the distinguishing side-hinged rear tailgate and externally-mounted spare wheel remain.

The gasoline line-up is powered by two powertrains. The first is a 2.0-liter 300hp 4-cylinder, and the second is a more potent 3.0-liter 400hp 6-cylinder featuring efficient Mild Hybrid Electric Vehicle technology. Additionally, customers can also opt for a pair of 2.0-liter 4-cylinder diesel engine choices—one is a 200hp pusher, and the other a more powerful 240hp.

As for versatility, the all-new Defender comes in 90 and 110 body designs. In Land Rover-speak, this means the 90 is three-door while the 110 is a five-door. The 90 will have a standard six-seater capacity, while the 110 will have five, six, and 5+2 seating options.

Built on a new body architecture that provides the new Defender with 291mm of ground clearance, the new model also enjoys world-class off-road geometry, with an approach, breakover, and departure angles of 38, 28 and 40 degrees (off-road height), respectively.

The Mercedes-Benz SUV roster owes its roots to the legendary G-Class. Widely regarded as the "epitome of the Mercedes-Benz SUV," the G-Class represents the timelessness of a Mercedes-Benz vehicle, both in looks and reliability. From its birth in 1979, the G-Class has maintained its iconic design yet manages to stay abreast with the times with innovative and technological features that improve driving comfort and convenience.

The longest-serving Mercedes-Benz model is propelled by a persuasive V8 engine that outputs 422hp and 610Nm of torque. The G-Class takes great pride in its steady all-wheel drive system and three 100-percent differential locks, making it suitable for any driving terrain and off-road areas in the country.

Mercedes-Benz G-Class ground clearance is 238mm. Standard safety features include anti-locking braking system, airbags and window bags for driver and front passengers. Advanced safety systems include brake assist, headlamp assist, and electronic stability program, to name but a few.

The new-generation Jimny was easily one of the most anticipated cars of 2019, with reservations and wait times reportedly extending over a year. Much of the buzz surrounding the compact crossover related to its oozingly appealing retro styling cues, meant as an homage to its predecessors. The round LED headlights nestled in the grille pay tribute to the classic, first-gen model while the clamshell hood recalls both the second- and third-gen models. Even the placing of the taillights in the rear bumper mirrors that of the second-gen Jimny.

But far from a throwback vehicle, the new Jimny comes with plenty of modern accoutrements, including headlight washers, angled bumper edges, fender overriders, drip rail, and more.

Powertrain-wise, the all-new Jimny is available with a newly-developed 1.5-liter K15B engine that produces 100hp and 130Nm of torque, mated to either a four-speed automatic or five-speed manual or gearbox.

Utilizing a newly-developed ladder frame and rides on three-link rigid axle suspensions with coil springs, the new Jimny enhances its off-road capabilities with an AllGrip Pro part-time, four-wheel-drive system with low-range transfer gear. Ground clearance sits at a comfy 210mm, and approach, break over, and departure angles of 37-, 28-, and 49-degrees, respectively.

Photos from Toyota, Jeep, Land Rover, Mercedes-Benz, Suzuki