Toyota PH extends latest batch of assistance in fight against COVID-19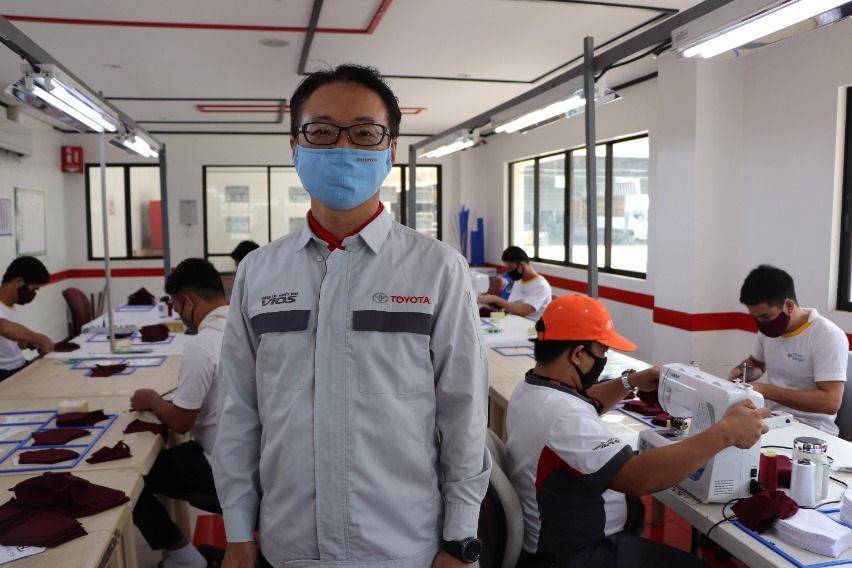 The helping hand of the local arm for Japanese automotive brand Toyota never seems to get weary of extending help to others.
Recently, Toyota Motor Philippines Corporation (TMP) donated 5,000 face masks to the communities that are part of their corporate social responsibility (CSR) efforts to curb the possible transmission of the dreaded Covid-19 within the areas.
The latest recipients of their help include Pulong Sta. Cruz Barangay Hall, Pulong Sta. Cruz Elementary School, and Toyota-City of Santa Rosa-Gawad Kalinga Village in Laguna. Also, part of the facemasks that are being given were distributed to the Lian Fisherfolk Association, TMP's environmental partner in Batangas.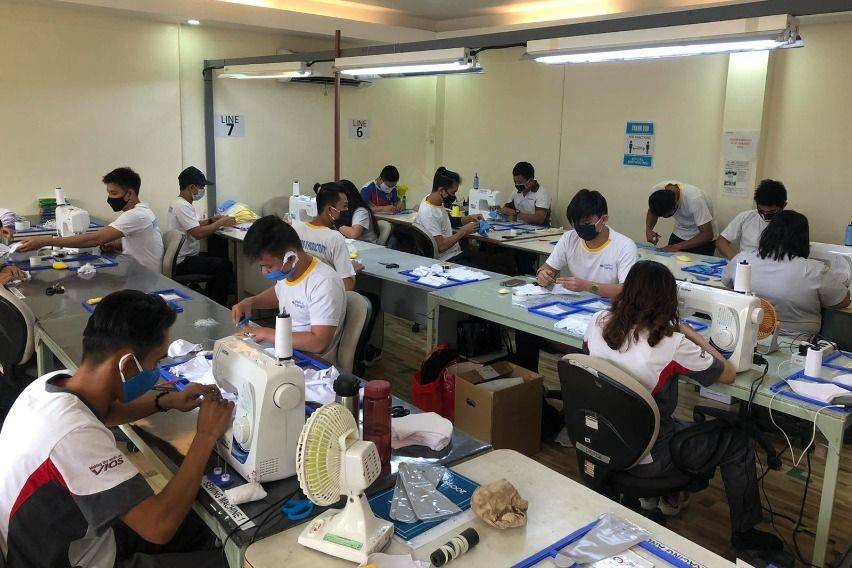 The latest program is part of the 43,000 total units of face masks for distribution, made through the initiative of the TMP's in-house production line, which started as early as May this year.
The TMP has empowered such production capability with its world-renowned Toyota Production System—the same structure that has led to the efficient production of the Vios and Innova in their Sta. Rosa facility.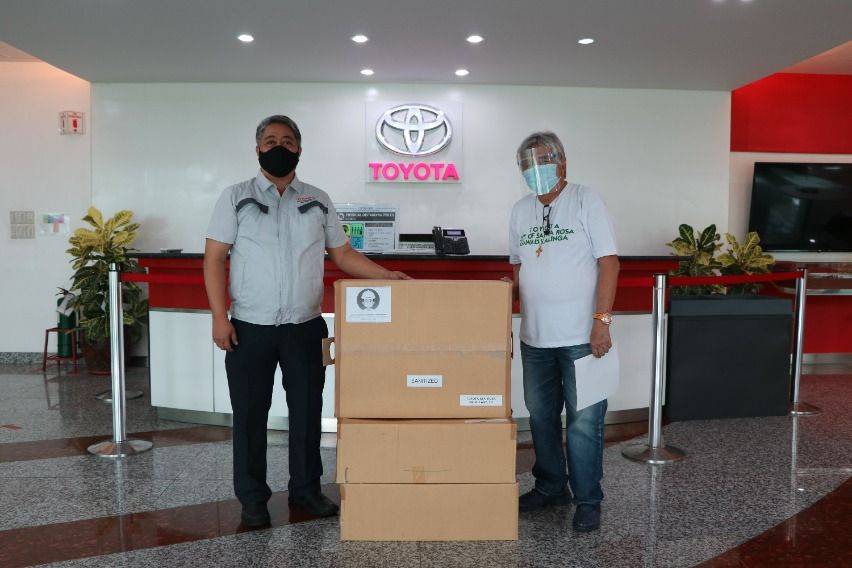 During the Enhanced Community Quarantine (ECQ) imposed by the national government, the project team stayed inside the company's lodging facilities inside the TMP production plant in Laguna. Those that belong in the team were production line Team Members and supervising engineers.
According to TMP, these employees have undergone "in-house trainings, trial-runs, and continuous application of improvements in the processes to achieve viable production."
When the government has eased the lockdown levels to General Community Quarantine (GCQ) status in June, the local leader on automotive manufacturing has bolstered the production of facemasks, assigning around 100 Team Members in eight sewing lines working two shifts.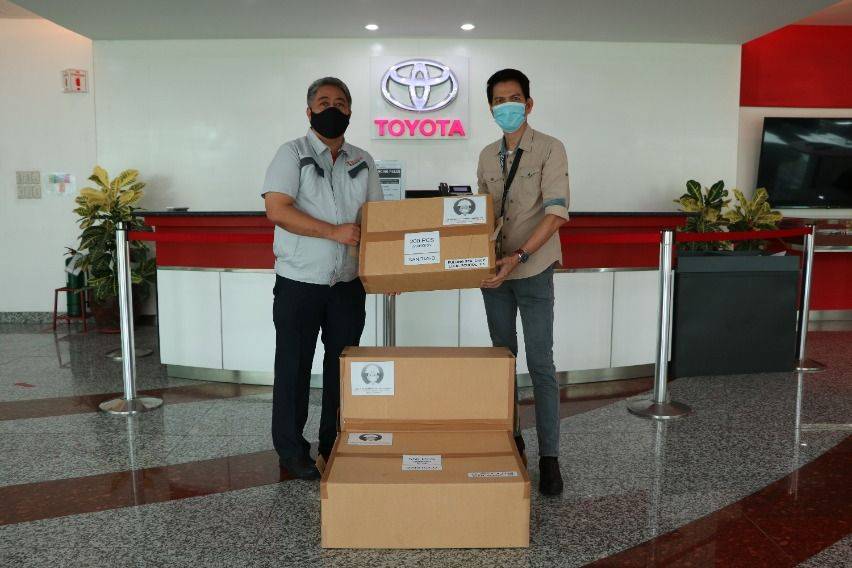 TMP president Atsuhiro Okamoto announced a "restart" program that ensures cautious integration of day-to-day business into the "new normal" including the strict implementation of wearing of face masks.
"Wear a mask as soon as you step out of the house. It is the law, not an option. Let us protect our workplace and fellow Team Members as we would protect our own home and loved ones," Okamoto told Toyota Philippines.
Team Members coming to work onsite were allocated with locally-produced face masks for adequate protection.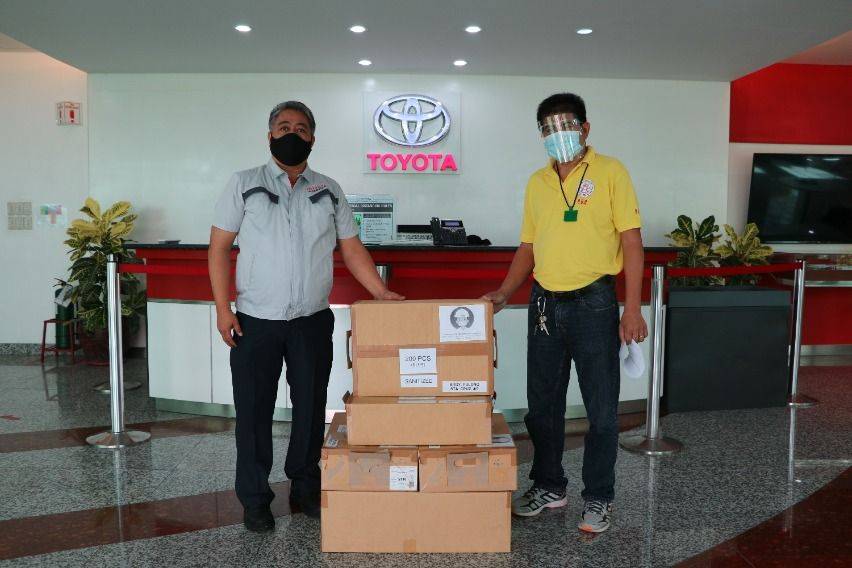 Further, Moreover, TMP extended face mask distribution to Toyota dealers, GT Capital Holdings subsidiaries, government agencies, and local communities.
One of their first moves to help is by lending out their some vehicles to medical frontliners as early as March.
Back in August, TMP shares donated three units of Vios city government of Santa Rosa, Laguna. The latest handover is part of a 30 vehicle-commitment that TMP promised to provide to various government hospitals and local government units (LGUs).
Photo/s from Toyota Motor Philippines
Also read:
Toyota PH Brings More Help to Flatten the Curve
Toyota to Produce Medical Face Shields
TMP celebrates 32nd year with optimism despite present COVID-19 threats