Toyota uncovers Limited Apex Edition 2021 Corolla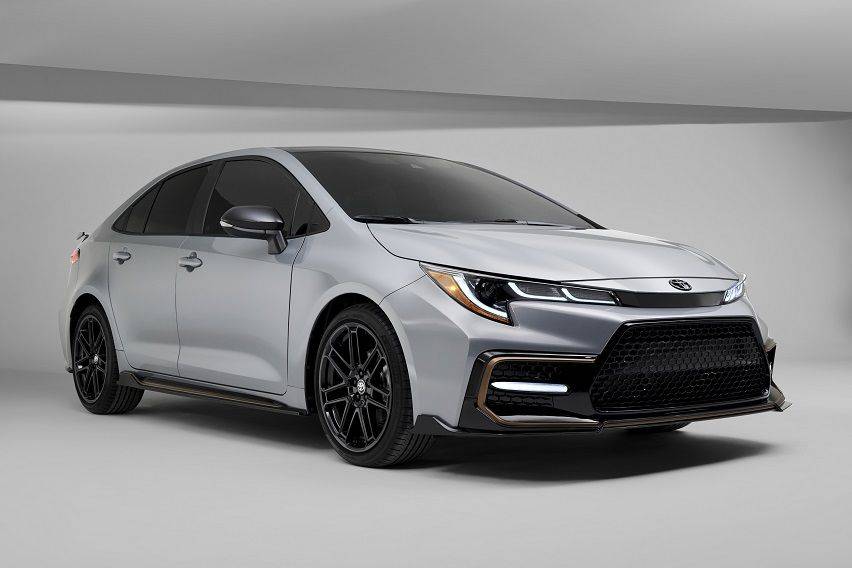 Those who think that the Corolla is dead may want to rethink their position. After luring urbanites with the hatchback and crossover versions of the popular sedan nameplate, Toyota is coming after speed freaks this time around with the 2021 Corolla Apex Edition.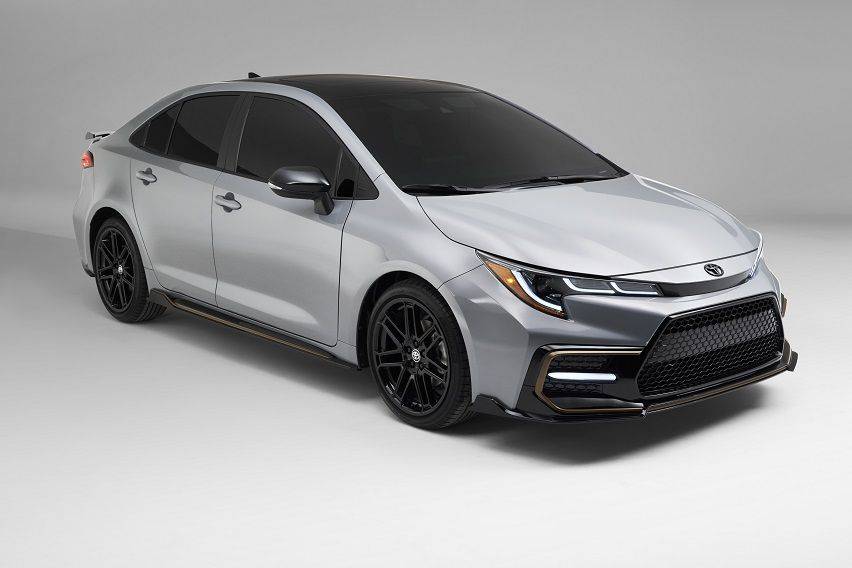 The sporty update will see the Corolla enjoying a tuned chassis, stiffened suspension, and standard 18-inch gloss black wheels along with optional summer tires. Available in the SE and XSE Corolla sedans, the Apex edition Corolla begins selling in North America beginning late third quarter of this year, with 6,000 units to be made.

A 6-speed intelligent manual transmission (6iMT) will be installed in 120 of these units, while the rest will have the Corolla's signature continuously variable transmission (CVT) that offers simulated 10-speed Sequential Shiftmatic Steps, Sport Mode, and paddle shifters.

The Corolla Apex Edition taps into the inherent potential of the model's most noteworthy characteristics, from the TNGA-C (Toyota New Global Architecture-C) platform, to the 169hp 2.0-liter Dynamic Force engine, and on to the potent multi-link rear suspension.

A custom body package built in-house amplifies this sporty edition's aggressive stance comprised by a front and rear spoiler, fog light covers, bronze accents placed strategically at the front, and a sport-tuned exhaust system available solely to Corolla Apex. New, lower coil springs lend further sportiness to the overall look. Those who want a more striking rear can add an optional unique aero trunk lid spoiler to the package.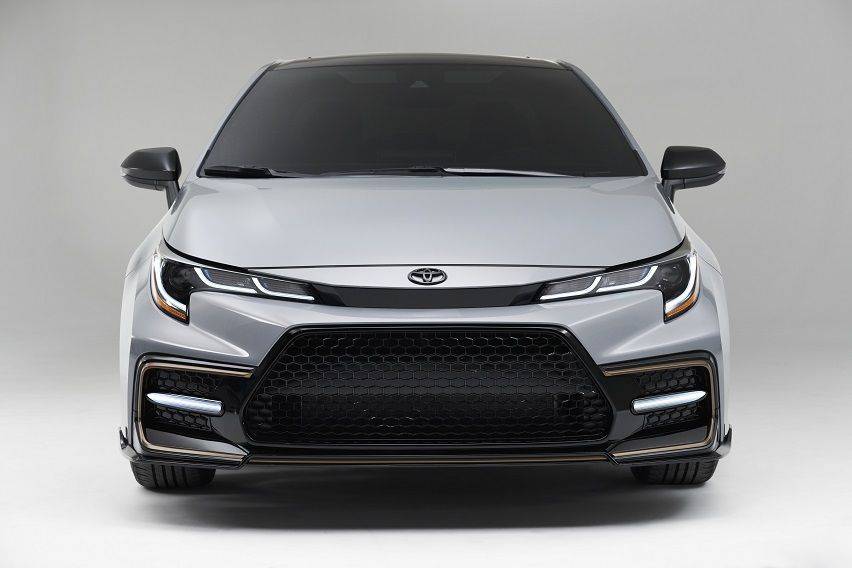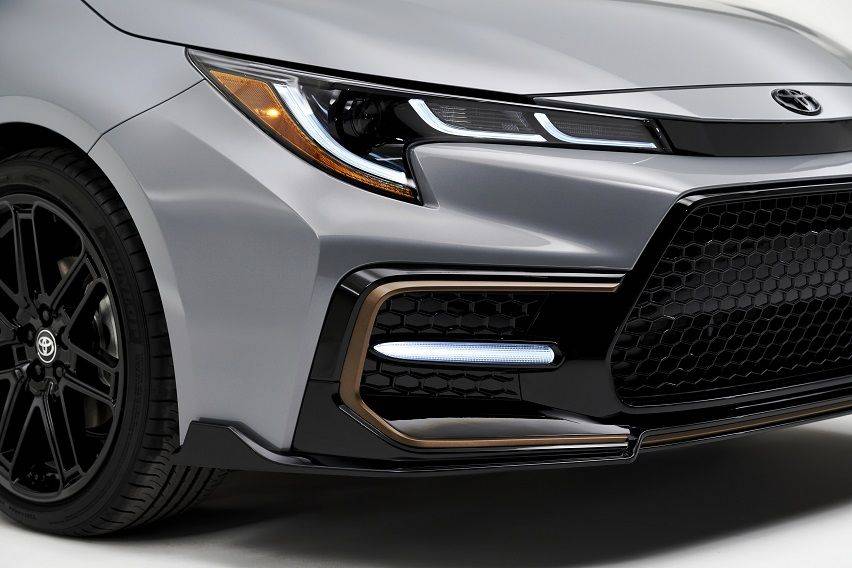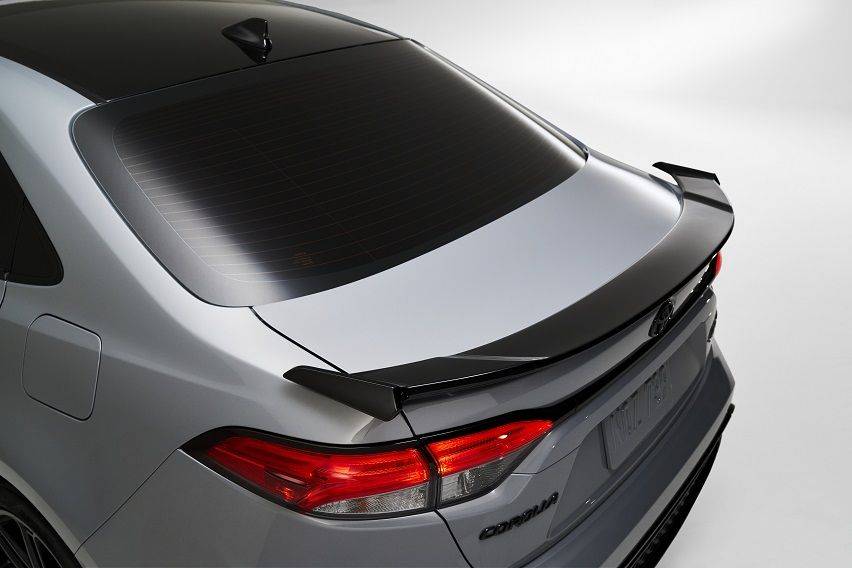 This special edition is available three exterior color combinations, including a gray called cement with black sand pearl top, super white with a black sand pearl top, and straight up black sand pearl.

The Apex Edition's suspension system has been tuned for the tracks, and this is expected to reduce the car's body roll while improving steering response.

Unique solid stabilizer bars with increased rigidity lends further reduction to the vehicle's roll angle. Meanwhile, new jounce bumpers ensure the lowered ride height doesn't affect ride quality.

All combined Apex Edition suspension enhancements increase roll stiffness by 47 percent in the front and 33 percent in the rear.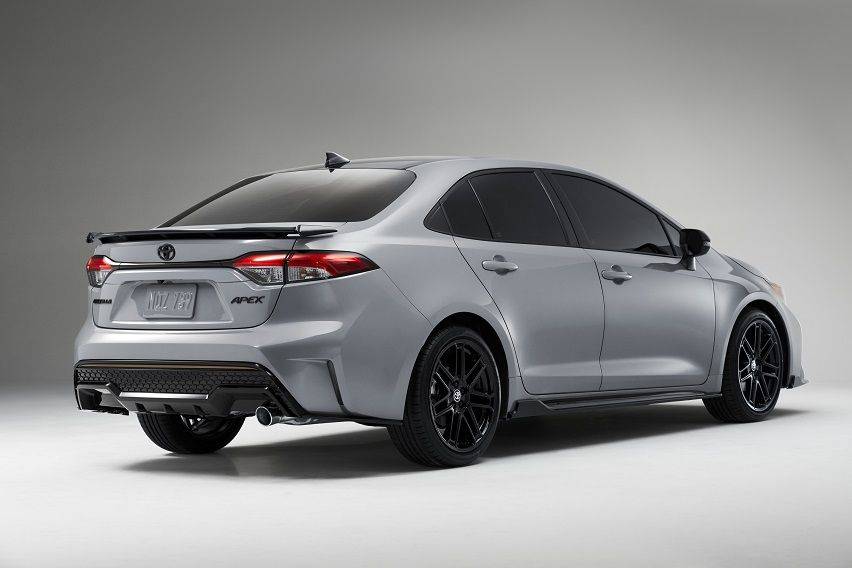 Explore Toyota Corolla Altis