2020 Toyota Land Cruiser: The pros and cons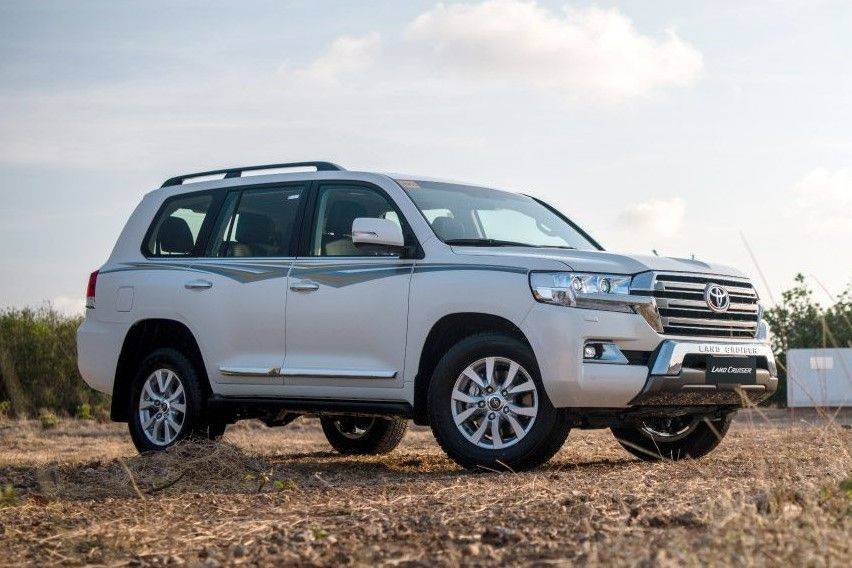 Nobody can question the Toyota Land Cruiser's off-road pedigree. With the nameplate now almost 70 years old and still going strong, there are very few vehicles in the market like it, despite its many years in existence. This owes to the fact that very few automakers have the capability to provide the rugged all-terrain that buyers look for as well as Toyota does.

As a four-door, full-size SUV with an eight-person seating capacity, the 2020 Land Cruiser—a carryover from 2017—has more space for both people and cargo than most of its competitors. Wherever you need to take your family, the Land Cruiser can be relied on for some seriously luxurious travel, both on and off the road.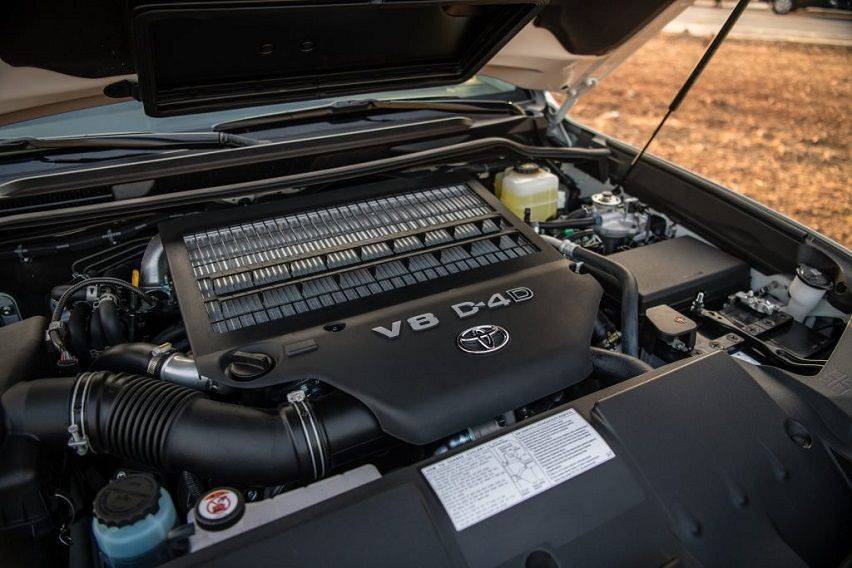 The Land Cruiser 200's 4.5-liter V8 turbodiesel engine can churn around 232hp and push out a hefty 615Nm of torque. Mated to a 6-speed automatic sequential transmission, this off-roader provides enough power for impressive acceleration, despite its size and weight. Even at full passenger and cargo capacity, the V8 ensures you have enough power to push forward.

2. A suspension built to last

It's all in the name—the Land Cruiser's chassis support consists of a double wishbone independent at the front and a 4-link type at the back that lets you 'cruise' above any terrain. These are enhanced by kinetic dynamic suspension system stabilizers for added comfort. A full-time 4WD and high ground clearance further proves why the Land Cruiser is a legend when it comes to off-road adventuring. Simply put, the Land Cruiser 200 has just about the best off-road performance one can find in any large SUV on sale today.

3. Loaded with luxury features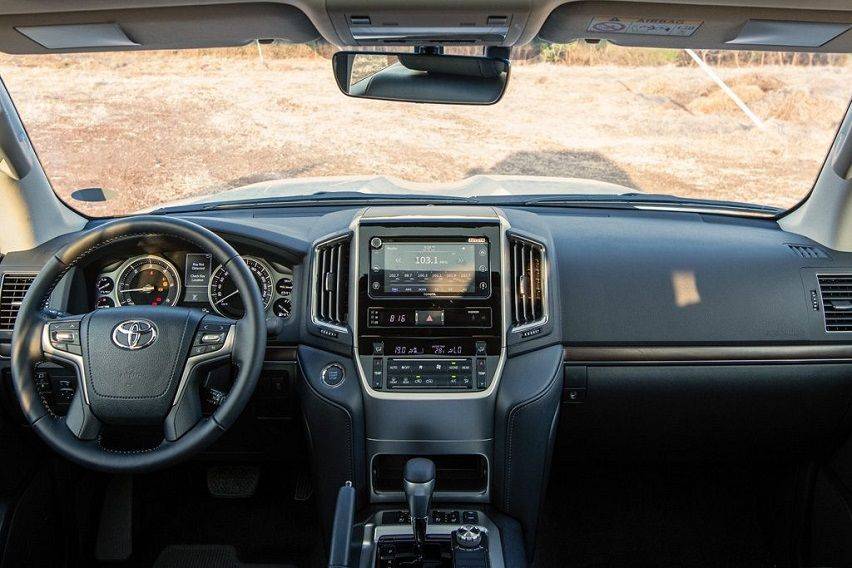 Even if the 2020 Land Cruiser comes with very few optional equipment, it still comes pretty much with every feature you could ever need or want in a luxury SUV. Powered seats, genuine leather upholstery, flexible seating, power tilt and telescopic steering, push button start, cruise control, and a hi-fidelity 6-speaker audio system with DVD/CD/MP3/USB/Aux connectivity are just the few to expect in the Land Cruiser. Comfort is enhanced by a 4-zone automatic control system, navigation functions, and powered moonroof with jam protection.

Toyota is big on safety, as savvy car buyers already know. SRS airbags all around, seatbelts, front active headrest, a suite of brake control systems (anti-lock, vehicle stability, traction control, hill-start assist, downhill assist, CRAWL control), and side door impact beams help provide peace of mind during long travels. Not to mention, this SUV scored 5 stars from the Australasian New Car Assessment Program (NCAP).

5. A classic through and through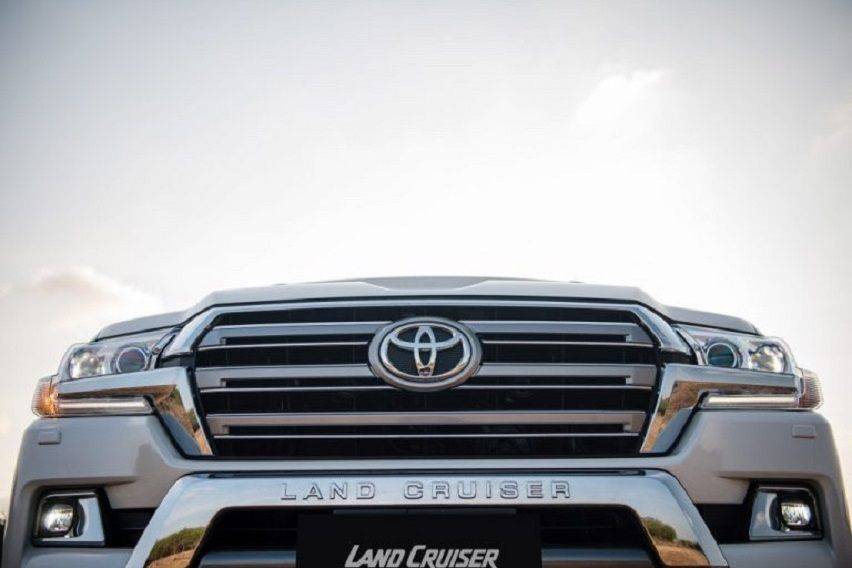 The Land Cruiser has only received minor updates over the past few years, and that's because Toyota smartly adheres to the "If it ain't broke, don't fix it" adage. Despite its age, the Land Cruiser's overall look still manages to be current. A massive hood and a large chrome grille help give it a beefy appearance. Tasty design flourishes, such as the moonroof, rear spoiler, and boxy look, subtly enhance the SUV's curb appeal. Even the locally available Land Cruiser unit's available finishes exude the vehicle's classic styling, with the selection limited to the timeless colors of Attitude Black Mica Metallic, Gray Metallic, Silver Metallic, and White Pearl.

Sure, the Land Cruiser is verified classic, but the fact that the unit sold in our shores is three years old dampens the prestigious off-roader's luster somewhat. There's no advanced driver assistance systems in sight, and the infotainment system still doesn't have Apple CarPlay and Android Auto connectivity, as many of its contemporaries now do.

2. Third row feels somewhat cramped

It may be surprising considering the Land Cruiser's size, but many people still complain about the Land Cruiser's third row lacking room. That's probably why Toyota decided to ditch the third row in the 2019 Land Cruiser's Heritage Edition. To be on the safe side, you'll have to limit your third-row occupants to a certain age, as full-grown adults may find the section extremely uncomfortable for long travels.
Yay or nay?
The Land Cruiser is one of Toyota's offerings that have stood the test of time. It's also one of the pricier luxury SUVs you can find, with its price range of PHP4,584,000 to 4,950,000. You'll have to evaluate the vehicle for yourself whether or not this price range is justified. However, those looking for eco-friendliness, sportiness, and a more spacious third row will be better served by alternatives such as the
Land Rover Range Rover
or the
Jeep Cherokee
.

Want to learn more about this luxury SUV? Head on over to the Land Cruiser's page on Carmudi to view information on specs, pricing, and more. Click on this link.
Explore Toyota Land Cruiser 200