2021 Nissan Terra: The pros and cons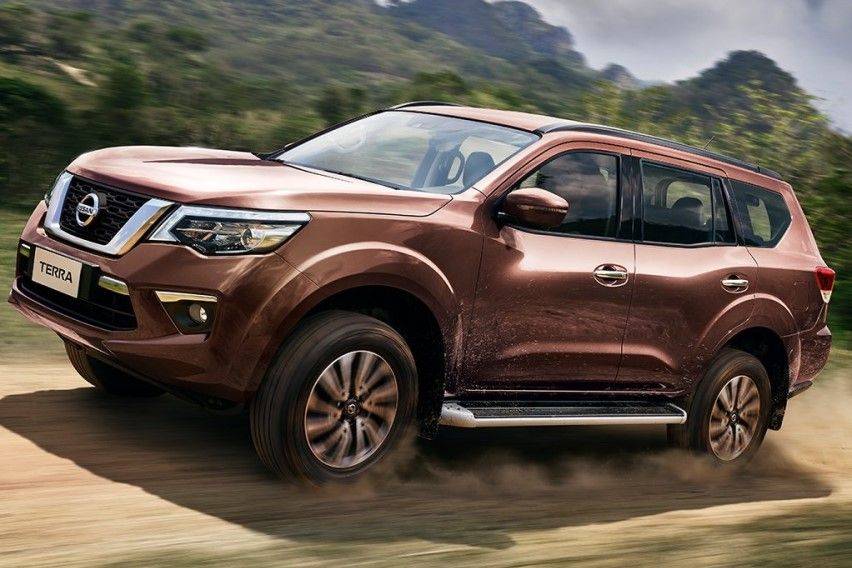 Remember the Nissan Terrano? Fans of the beloved off-roader will be glad to know that it hasn't really gone away, as its spirit lives on in its successor, the Nissan Terra.

Mildly refreshed for the 2020 model year, the seven-seater is actually a respectable seller for Nissan Philippines, with sales consistently taking up more or less 20 percent of the brand's total number of units sold in a month.

If you're shopping for a sporty crossover, perhaps you'd like to know whether the 2021 Nissan Terra deserves your hard-earned car buying cash. We break down the Terra's pros and cons for you below.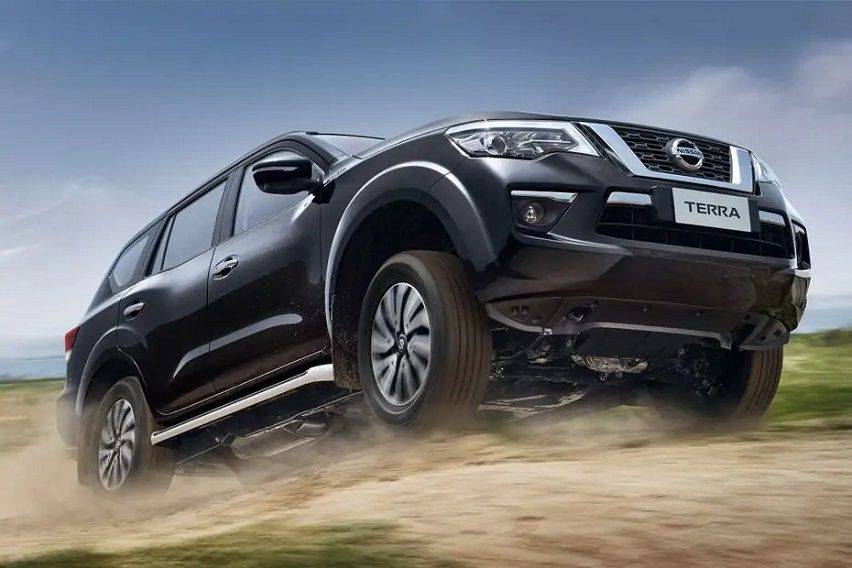 The Nissan Terra takes its slogan, #GoAnywhere, to heart, with its undercarriage consisting of a full-length, fully boxed ladder frame, double-wishbone front suspension, and multi-link rear suspension. All these combine to give the Terra more strength, and ultimately, more capability on extreme terrains. Suffice to say, harking back to its ancestry in the Terrano, the Terra's off-road prowess can be deemed legendary.

2. Impressive spaciousness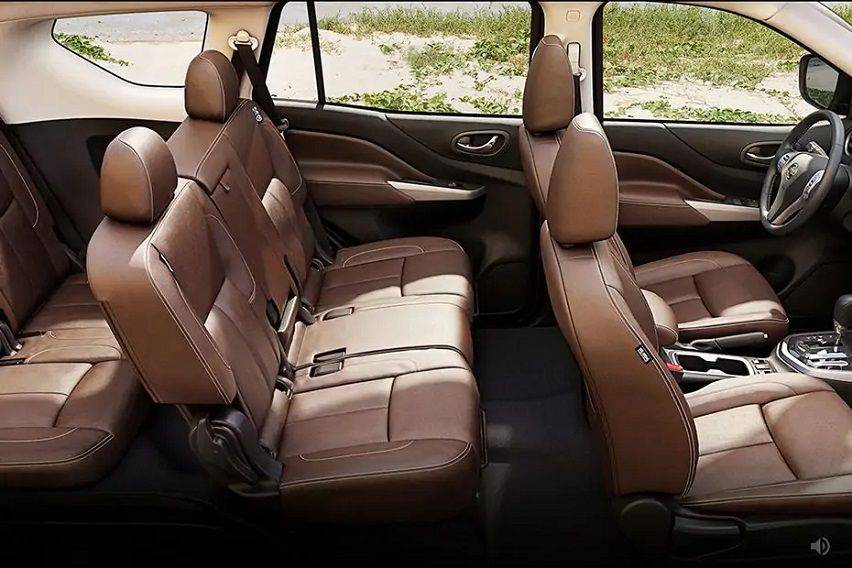 Measuring 4885mm x 1865mm x 1835mm, the 2020 Nissan Terra offers a large body that translates to a larger cabin space—all of its occupants get to enjoy more room, making it a comfier vehicle to ride in.

3. That renowned Nissan coolness

Ask a seasoned taxi driver what's the coolest (in terms of temperature) car they've driven, and a Nissan is likely the answer that you'll get. And who are we to argue with such experienced experts? Inside the Terra is the same uber-cool air conditioning system that Nissan is renowned for. Put this legendary notion to the test by trying out the Terra at your nearest Nissan dealership today.

4. Small but powerful engine

Under the hood, the 2021 Nissan Terra offers a little more power and torque despite its 2.5-liter turbocharged and intercooled diesel engine, which has a relatively smaller displacement compared to its biggest rivals that favor the 2.8L to 3.5L varieties. This small but powerful engine is mated to either a 7-speed automatic (with manual mode) or 6-speed manual gearbox, and delivers a good enough 187hp plus an impressive 450Nm of pulling power.

Safety-wise, the 2021 Nissan Terra stands out among many of its contemporaries, thanks to its Nissan Intelligent Mobility Suite available in the higher trim levels. The option to have a slew of advanced safety features including Intelligent Around-View Monitor, Intelligent Rearview Mirror, Lane Departure Warning, and Blind Spot Warning, making this SUV an ideal option for someone who considers safety as a top priority.

6. A plush and stylish cabin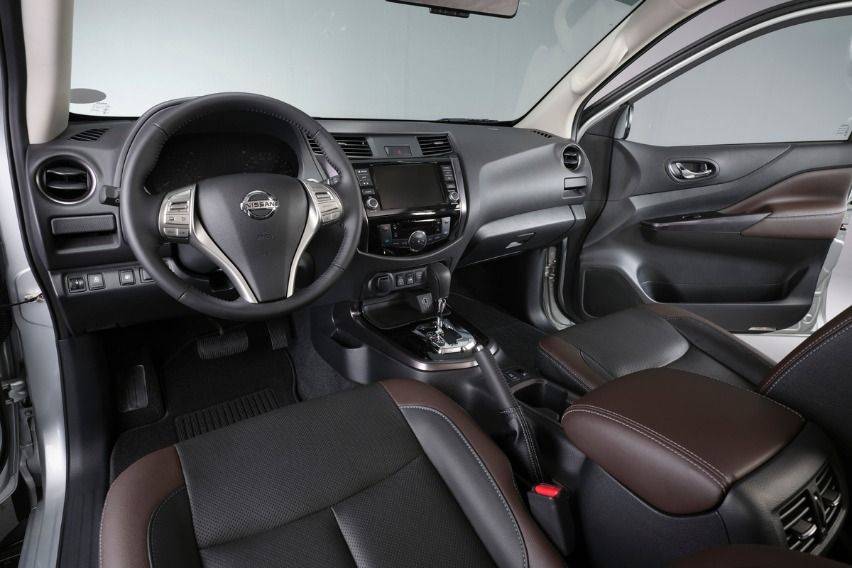 Inside, the 2020 Nissan Terra boasts a contemporary-looking interior. Even the black knit-type fabric upholstering the base model is more than your average material. Meanwhile, the 2020 Nissan Terra's 8-inch infotainment system offers USB, Bluetooth, and Aux connectivity, with Apple CarPlay and Android Auto compatibility reserved for the top units. Infotainment control is provided by the leather-clad steering wheel, which boasts buttons for cruise control, audio, Bluetooth Hands-Free, and more. There's even an 11—inch flip down rear monitor to keep the young 'uns entertained during long trips.
Cons
1. Not built for speed…

The slightly boxy design combined with the high ground clearance gives the Nissan Terra some amount of body roll at high speeds. Likewise, the soft suspension makes the overall ride a bit bouncy.

The same big dimensions that make the Terra a spacious midsize SUV makes it too bulky for in-city maneuverability. The vehicle tends to throw its weight around, which hampers its ease of driving.

2. Design may be too traditional for some

The Nissan Terra is priced as a premium SUV, and its interior design expected to be traditional. However, it may be too traditional for some—the layout of the dashboard has been kept simple, and while it packs all the premium features, it could have done with a few contemporary stylish flourishes to justify its price point.
Yay or nay?
The Nissan Terra isn't perfect, but so too are most of its rivals. If third row spaciousness is a priority, consider shortlisting the Terra for your next vehicle purchase. Ditto for those who want an SUV that scores high in safety and off-road performance. But for those who want more of a city driver, you might want to turn your attention toward the
Toyota Fortuner
or
Mitsubishi Montero Sport
.