Audi PH to bring in e-tron GT models by H2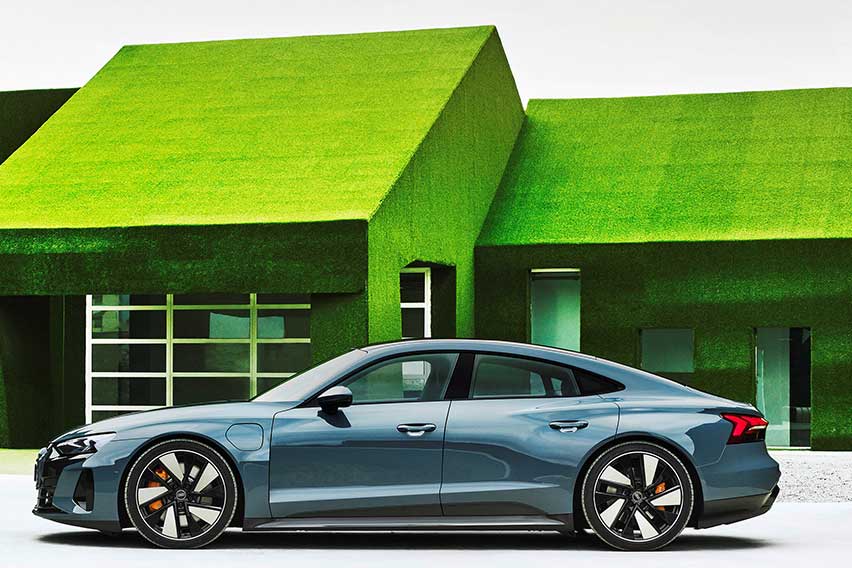 Audi Philippines announced recently that it will bring in the fully electric Audi RS e-tron GT Quattro and e-tron GT Quattro by the second half of this year.

The two flagship models, which made their debut just last February, is said to reflect "Audi's transformation into an electric mobility company."

Audi projects that by 2025 it will have more than 20 fully and 10 partially electric models — hopefully accounting for 40 percent of sales, and to reduce by 30 percent (compared to 2015 levels) the carbon footprint of its vehicle fleet across the entire lifecycle.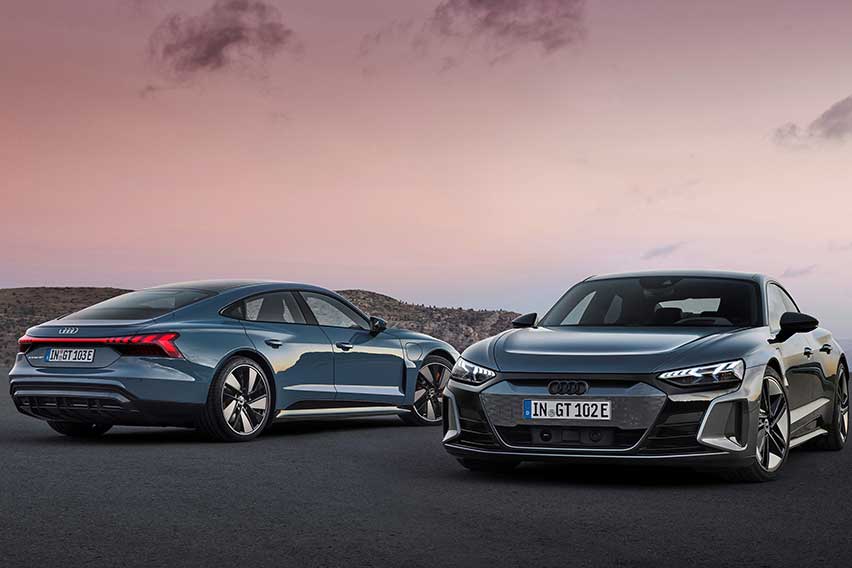 Spearheading both the e-tron and Audi Sport line, the Audi RS e-tron GT, and e-tron GT are envisioned to redefine gran turismo motoring. Audi claimed that the two four-door coupe models sporting an "emotive design, a high-performance electric powertrain, dynamic handling, a long range, and luxurious and comfortable ride quality."

The two upcoming offerings are propelled by two electric motors located on its front and rear axles. Those fitted in the Audi RS e-tron GT produce up to 637hp and 830Nm, and those in the e-tron GT deliver 523hp and 640 Nm (when launch control overboost is activated). These are paired to a two-speed transmission that sends power to the Quattro electric all-wheel drive system.

The electric powertrain in the Audi RS e-tron GT and e-tron GT works at 800 volts, which allows fast charging via direct current (DC). Under ideal conditions, charging time from five percent to 80-percent will only take only 30 minutes—as if charging a mobile phone.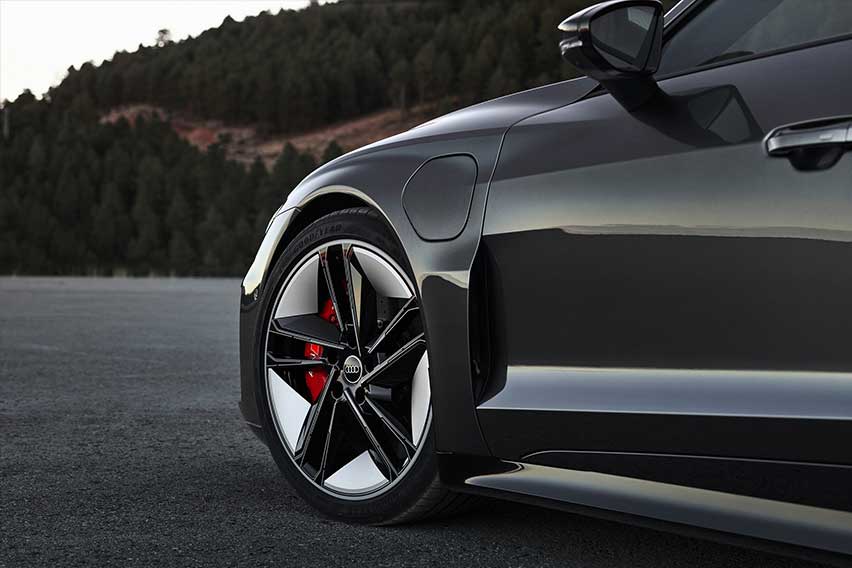 On standard alternating current (AC), an empty battery can be fully juiced up overnight. This will cover a maximum range of 488 kilometers.

These two GT models, though very powerful, were designed as highly efficient machines, thanks to balanced proportions (as achieved by a long wheelbase, a wide track, large wheels and a flat roofline). Providing a sporty character are the Quattro blisters and diffuser at the rear, the two controllable inlets that injects air to the front brakes, the rear spoiler which extends to two positions, the fully paneled underbody, and the aero blades wheel design.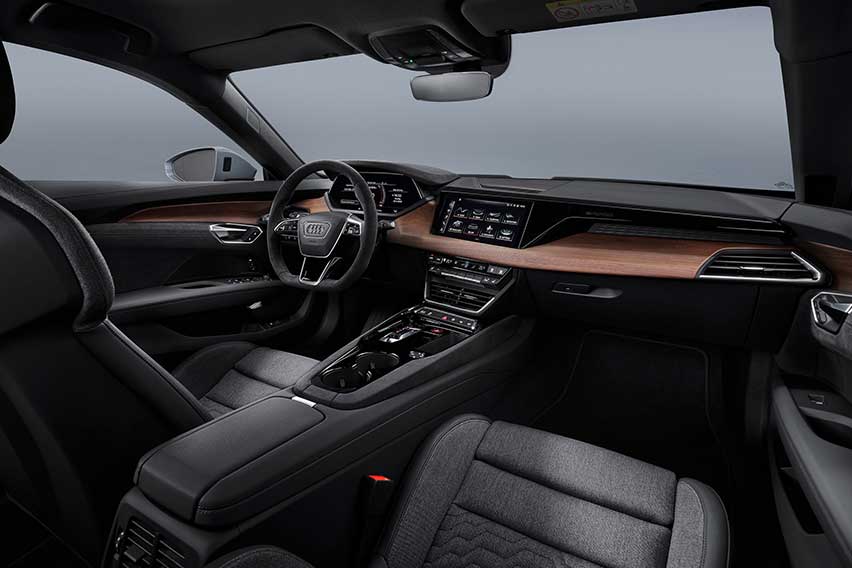 Occupants are welcomed inside the new Audi RS e-tron GT and e-tron GT with sport seats that are upholstered either with a combination of artificial leather and the Kaskade material, or with a mixture of artificial leather and the microfiber material Dinamica.

These two materials are produced from recycled plastic bottles, textiles, or residual fibers. Aside from that, its carpet and floor mats are in Econyl—nylon fibers fully recycled from production waste, fabric and carpet remnants, or old fishing nets.

Photos from Audi Philippines
Explore Audi E-Tron