BUYER'S GUIDE: 2018 Toyota Corolla Altis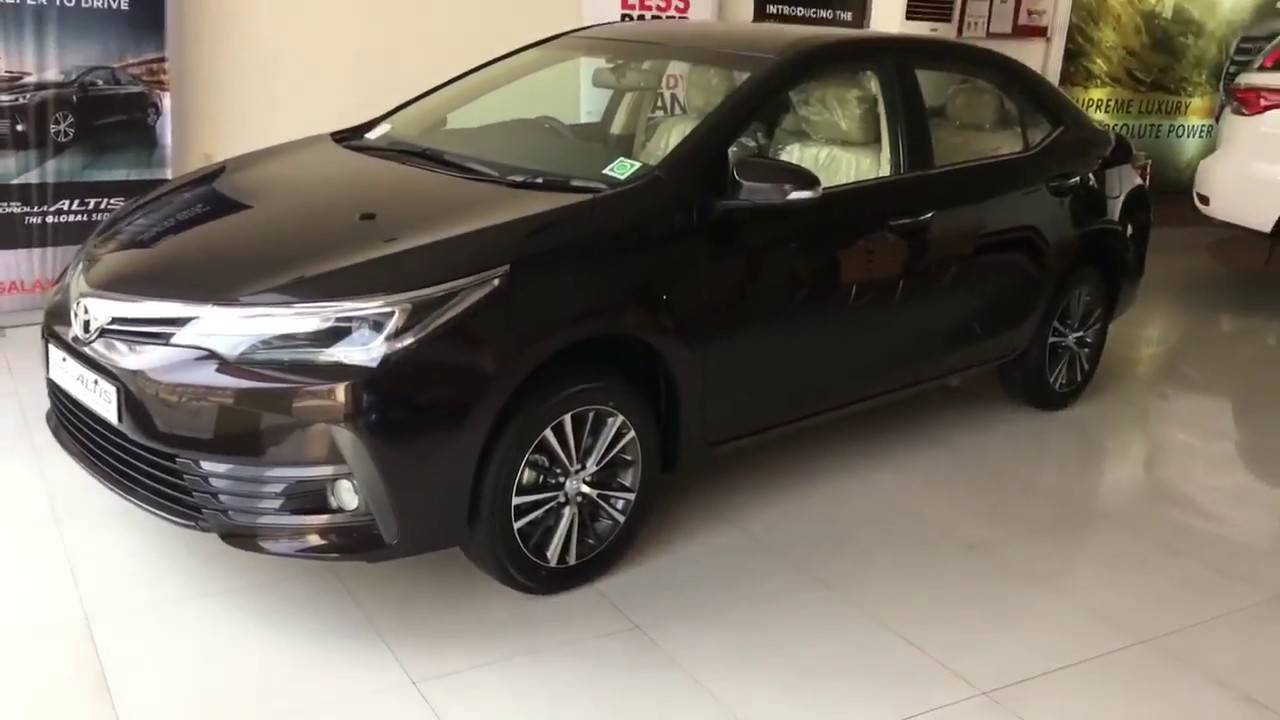 We don't know about you, but mention the phrase "reliable car" and the first thing that comes to mind is the Toyota Corolla Altis. This car is literally an institution in the automotive world, and has set the gold standard for reliability since it was first introduced as Toyota Corolla more than half a century ago.
Now the question here is this: Did Toyota set the bar high enough?
And our answer? You bet it did.
The latest 2018 Toyota Corolla Altis continues this tradition, with updated features that keep it firmly secure in its position as one of the best selling and reliable vehicles in the world. Indeed, it has gone a long, long way from where it first started its journey--in a humble, Japanese retail shop named Toyota Corolla Store.
Exterior
The Corolla Altis' exterior continues to showcase a much more sophisticated and modern appearance. There's a sense of maturity here--an understated confidence, perhaps from living its life many times over. The lengthier wheelbase gives it added stability, making it look more solid and compact, like an adult Sumo wrestler.
Interior
The interior has an airy, uncluttered feel to it. It has a modern vibe, but not too much that it makes you feel unwelcome.
What we love, however, are the elegant tan seats that go well with the vehicle. However, it made us realize how impractical they can be if you have hyperactive kids who like to draw on car seats for fun. So beware--the seats are good-looking, but hard to maintain. At the very least, make sure you have a Plan B for this--like perhaps strapping your kids with child-friendly harnesses so they won't move (and report you to the authorities).
One thing we like is the soft-touch materials of the dashboard--it grounds the design well, giving added depth and texture to the interior. Another plus point for the Corolla Altis is the touchscreen: it's huge, and easy to use.
Features
Actually, you won't feel deprived here. Aside from plush leather upholstery (for its 2.0 variants), attractive blue lighting and chrome accents, this car offers leather or fabric door trims, lot of storage pockets and boxes, a key remind warning system, display audio with six speakers (or a two-DN in-dash 1CD/MP3/Tuner with six speakers), auxiliary and USB input, and many others. Of course, the higher the variant, the more features you get.
Safety
As always, safety is a priority when it comes to Toyota--so you're in good hands here. This sedan, aside from the standard safety features found in modern cars, comes equipped with multiple airbags, Vehicle Stability Control (VSC), Cruise Control, Seatbelt Warning, and Child Protection Lock (among many other things).
Engine and Specifications
The Altis'
Euro 4-compliant, Dual VVT-i, four-cylinder, in-line DOHC, 16-valve engine
offers a more efficient and environment-friendly engine. You have two options to choose from:  a
1.6-liter engine
with
120 hp
, or the
2.0-liter, 143 hp engine
. They come with either a
five-speed manual
or
CVT automatic transmissions
.
Fuel efficiency
Every detail in Toyota Corolla's engine is geared towards better fuel efficiency, more power, and lesser emissions. Its actual fuel consumption is around 13 km/L in combined city and highway driving conditions--and that's during traffic. It's quite impressive, to say the least.
Our Verdict
There's a reason why the 2018 Toyota Corolla Altis has been here for more than 52 years  already--and it shows, even on global sales alone.
We often say that when choosing between cars become confusing as life itself, the safest bet you can make is a Corolla Altis. We've said that before, and we'll keep saying it until now. You can never go wrong with this sedan, because with half a century to improve, refine, and upgrade itself, it has become almost a "complete package" on its own. Indeed, time has served the Toyota Corolla Altis extremely well.