BUYER'S GUIDE: 2018 Toyota Wigo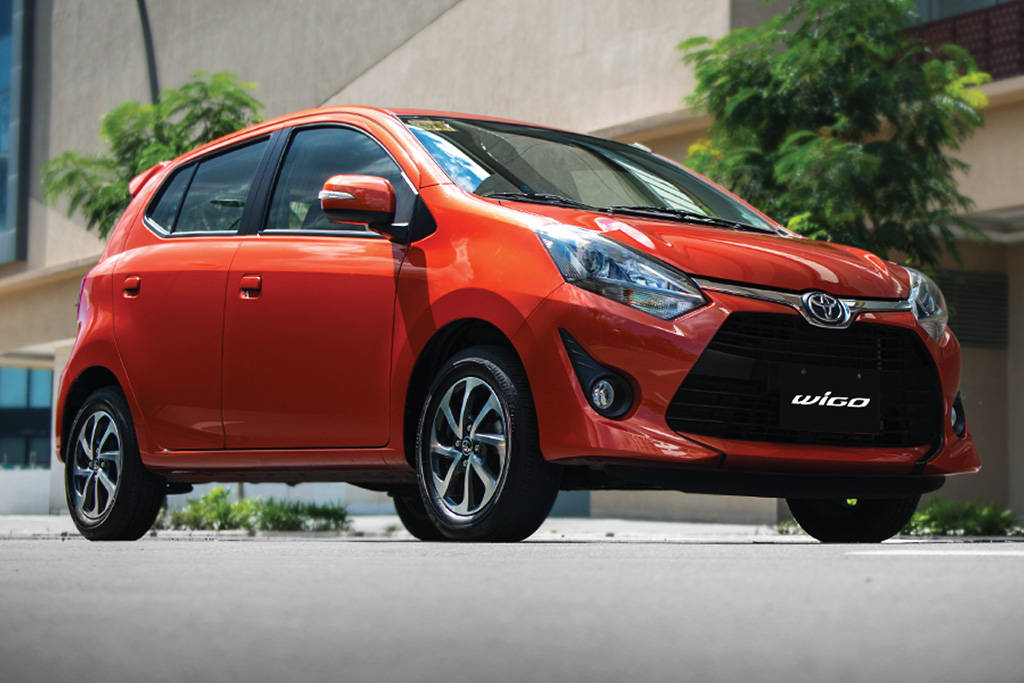 It's known as the Daihatsu Ayla or Agya in Indonesia and Perodua Axia in Malaysia, but in Brunei, Sri Lanka, and the Philippines, it's known as the Toyota Wigo.
Many tend to underestimate the Wigo, which is a travesty in and of itself.  This car has done far bigger than what its size shows. In fact, this humble, mini hatchback has won the Best Micro Car of the Year by the Car Awards Group (Philippines) in 2014-2015.
Practical and straightforward, allow us to give you some things you should know about the Toyota Wigo.
Exterior
The 2018 Toyota Wigo has gone a long way from its dour and bare exterior five years ago. One look and you can see the difference: the front fascia is more fun and upbeat now, with small, chrome accents that break the monotony of the hood.
There are more color variations now, too. You can choose between Red, Black, Orange Metallic, White, Gray Metallic, and Silver Mica Metallic.
Measuring 3,660mm x 1,600mm x 1,520mm, its huge headlights are more approachable now, unlike those small squinty ones in the past that made you remember your scary third grade teacher whenever you discreetly ate something during her class.
Interior
It seems Toyota was in a jolly mood when they were designing the Wigo, because even the interiors are lively as well. The orange stitching on the seats also add a bit of unconventional air inside.
Other than that, be content with fabric seats and all the plastics you'll see around you. Remember--it's priced a little more than half a million pesos only. Still, we think Toyota did a bang up job making the most of it.
Comfort and Convenience
Don't be deceived by its diminutive size--the Wigo has enough legroom at the backseat for your passengers to move about. You can do this by simply sliding or reclining the driver and passenger seats, and voila—you now have more space to lie around and do a spectacular cat stretch.
We love how, despite its affordable price, Toyota has taken great pains to add features for a more comfortable driving experience. For instance, everything is powered: steering, windows (front and rear), door locks, and outer mirrors. It may not be much, but it makes life a bit easier, especially when you drive through our traffic-infested roads everyday.
Safety and Security
Surprisingly, the safety features are far more decent than what we expected. We were actually expecting only basic safety features like driver's airbag, seatbelts, and alarm, but there's also Anti-Lock Brake System (ABS), immobilizer, electronic door locks, and even child lock protection.
Specification
The Wigo uses a 1.0-liter, three-cylinder, 12-valve gasoline engine, that can churn out 66 hp at 6,000 rpm and a maximum torque of 89 Nm at 4,400 rpm. It's available with either a five-speed manual or four-speed automatic transmission.
Our Verdict
We give the 2018 Toyota Wigo a thumbs-up. There's a reason why this mini hatchback is considered one of Toyota's bestsellers in the Philippines. Aside from its affordable price--which is just a shy away from half a million pesos (PHP 616,000)--it's basically a good entry-level car that does its job without any fuss and melodrama.