BUYER'S GUIDE: Mazda BT-50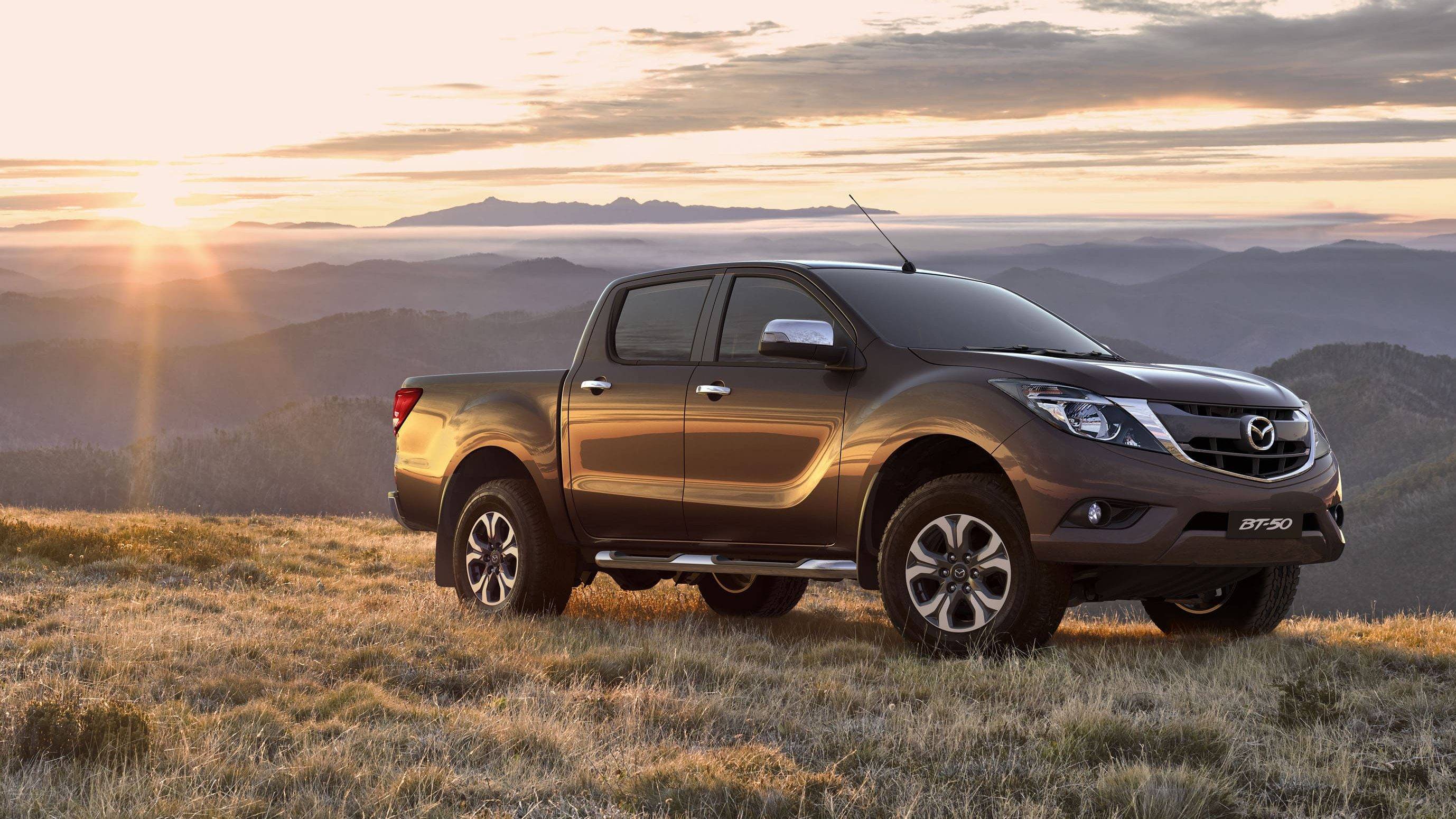 No, it's not a Korean pop group sensation. The dual-cab Mazda BT-50 is actually a compact/midsized pickup truck that has been here for 12 years now. Yes, you heard us right--it has been here more than a decade already. It seems the dominant pickup players in the country have been so busy hogging all that spotlight that we didn't notice Mazda's sole truck contender sitting quietly in the background.
Still, it's worth taking a look at. This Japanese-made vehicle isn't really designed to create huge waves--it leans more towards those agitated puddles that T-Rex made in the Jurassic Park I.
Exterior
This pickup looks as straightforward as it looks--direct, tough, no unwanted fat. It looks easy on the eyes. And while there have been design changes, such as a more aggressive taillights, bumper and headlamp (sans the honeycomb grille), there really aren't any distinguishing lines or styles to make it stand out from its other more assertive rivals. In fact, it even looks far tamer than its cousin, the Ford Ranger, which practically shares the same technical specs with the BT-50. At the risk of sounding blasphemous about it, we'd say Ford wins in the appearance category, hands-down.
One thing that stood out a bit was the 17-inch diamond-cut alloy wheel. Love it or hate it--we like it. It goes well with the rounded corners that seem to dominate its exterior.
Interior
The interior is just the extension of its outer shell--simple but refined. There weren't any changes made here, except, perhaps the foldable arm rest in between the rear seats.
One thing that stood out was the sloping dashboard with simple folds above the compartment area.We like it because it adds a bit of style to its straightforward nature. What's more, the plastic materials aren't cheap to look at (and touch), and the leather adds depth and elegance to its otherwise utilitarian ambiance.
Audio is a simple 2-DIN sound system with AUX-in. It's USB-ready, with multi-function display and Bluetooth Voice Control. There are six speakers, which is enough for those who just want to drown out their mother-in-law's nagging with the harmonious music of Taylor Swift and Kanye West.
Comfort and Convenience
One thing we like that Mazda has carried over from its predecessor is space. It's still a huge cabin, and there's enough room for five grown-ups with average to above-average heights to move about. Even the rear seats are big--not too huge to make a complete body stretch, but enough to stretch either your upper or lower body like you're in a broadway show.
If you like hauling things around at the back, then you're in luck: the truck bed can carry a hefty 1.1 tons of cargo in one drive. If money isn't an issue to you, then we'd suggest, however, to go with its six-speed, 3.2-liter, 4x4 variant, since not only is it much faster than its other siblings, its pulling power is way better.
Safety
Safety features are great--airbags, ABS (Anti Lock Braking System), Dynamic Stability Control (DSC), Motion Detector Sensor, Seatbelts, Immobilizer, Remote Keyless Entry System, Parking Sensor, Cruise Control, and High Mount Stop Lamp are just the standard features that come with the Mazda BT-50. The 3.2-liter 4x4 AT also comes with Rear View camera and Hill Descent Control features.
Performance
Performance is above-average--but not as smooth and refined as we'd like it to be. It can get a bit tiring for slow drives with a lot of road bends or curves, since it requires more effort to maneuver the steering wheel and maintain solid handling. However, it does far better when you drive it at faster speeds--it feels more stable and solid on the wheel.
One thing this pickup truck does well is off-road driving. It has excellent traction, especially if you choose the 4x4 variant and use its off-road technologies. All variants, however, offer a high ground clearance of 237 mm, which comes in handy in case you also like to trek on nearby shallow lakes (and floods).
Fuel Efficiency
Fuel efficiency stands at around 8-10 km/L for city driving, while it offers around 13 to 15 km/L when driven on highways.
Specification
The Mazda BT-50 comes in three variants: the 3.2L 4x4 AT and 2.2L 4x2 AT (six-speed) and the 2.2L 4x2 MT (six-speed). They use a Turbo Diesel In-line 4/5-Cylinder DOHC engine that churns out 150 to 200 PS and 375-470 Nm of torque.
Our Verdict
As we've said earlier, this truck creates puddles--not waves. Leave it to the other mainstream pickups to dance and prance about with their overpriced commercials. Because when you take these things out, then the BT-50 is as straightforward as it gets. And while it may not be as flashy or as out-there as the rest, it does what it's supposed to do--make off-road driving as bad-ass as a mellower T-Rex in modern times. So really, who says dinosaurs are extinct, anyway?