Ford showcases next-gen SYNC's machine-learning capabilities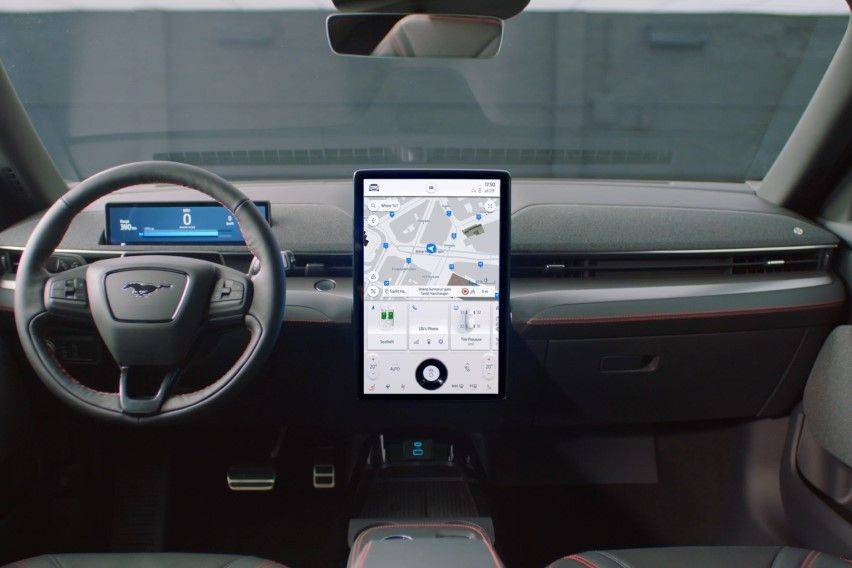 Ford is certainly not shy about its goal to be at the forefront of automotive tech. After announcing the fourth-generation SYNC infotainment platform along with the unveiling of the Mustang Mach E late last year, the Blue Oval continues to release more details about the system's vast improvements over its predecessor.

Among the long list of dramatic changes include the ability to actually learn from driver behaviors to make smart suggestions. SYNC 4 combines conversational speech recognition, internet search results and machine learning intelligence to make time-saving recommendations based upon previous journeys.

Set to debut in the upcoming Mustang Mach-E upon the vehicle's release sometime during spring next year, the new SYNC also comes with Remote Vehicle Setup, a new feature that enables owners to customize their new car ahead of delivery. Owners can choose their preferred drive modes and ambient cabin colors long before their purchased car arrives, even input frequently visited locations and charging stations for even greater convenience.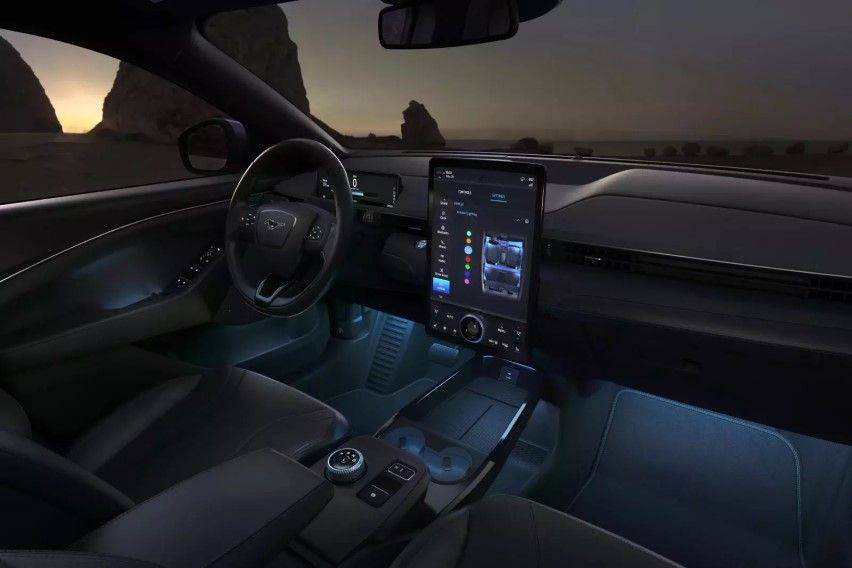 "We've worked obsessively to make sure that owning a Mustang Mach-E is the most personal, most connected driving experience achievable," said Jan Schroll, connectivity manager, Ford of Europe. "The next-generation SYNC is the smartest version yet and will continue to get smarter the longer you own your car. It is designed to know what you need – and when you need it – so you can just sit back and enjoy the drive."

Built "from the ground up,", the new Ford SYNC allows for the customization of over 80 vehicle settings, from cabin temperature and seat position to ambient lighting, and more. The system can even detect the car owner's smartphone or key fob as they approach the vehicle, so that occupants can have all their preferred settings activated ahead of entering their car.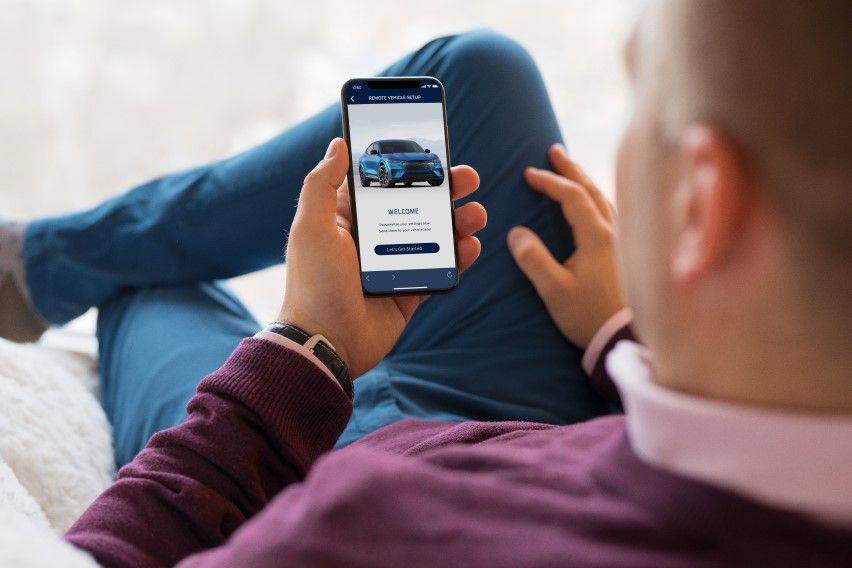 But perhaps most significant of all, the system employs a machine learning algorithm to better understand drivers' habits over time.

"Go to the gym every Friday? Call home on the way back from work? The next-generation SYNC system will learn each owner's routines to make the right navigation and communication suggestions at the right time, enabling drivers to concentrate on the road," Ford described.

Inside the Mustang Mach-E, the next-gen SYNC will be housed in a 15.5-inch full HD touch display designed to be user-friendly and easy-to-read at a glance. SYNC's pinch, zoom and rotate touch controls are all present and accounted for, along with the signature dial at the bottom of the screen that permits quick and simple adjustment of the volume for music or conference calls.

Ford redesigned also redesigned the new SYNC so that drivers are never more than one or two touches away from any application, information or control that they need to access. Standout new features include the ability to display multiple apps simultaneously.

The new SYNC also comes with advanced speech recognition that understands natural, everyday speech in English, as well as 14 other languages. The system also comes with a state-of-the-art conversational feature that makes it sound like you're talking to a passenger while issuing out voice commands. The system makes this possible by complimenting on-board intelligence with Internet search results.

Apple CarPlay and Android Auto are both integrated into the new SYNC for free. The large touchscreen's multiscreen feature permits Apple CarPlay or Android Auto to appear on the display alongside other next-generation SYNC apps such as navigation or radio, enabling drivers always to remain in complete control and within quick reach of key features.

Connectivity is further enhanced by the SYNC AppLink system that supports third-party apps such as what3words, Waze and Webex, and more.

SYNC 4 also permits updates to be done over-the-air, so owners won't have to worry about their system becoming obsolete over time. Owners can select the schedule when updates take place, and can even program them to be applied overnight or when the car is not in use so as not to delay a journey.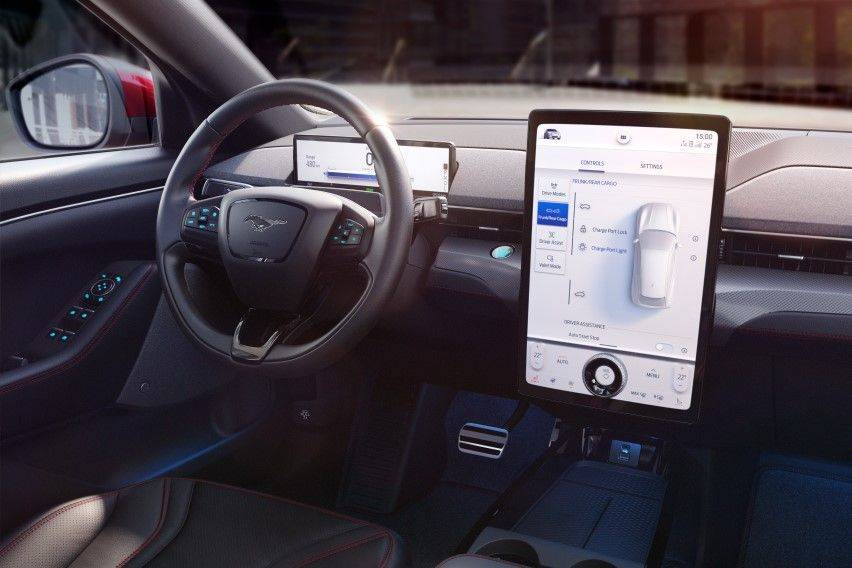 Explore Ford Mustang