Subaru offers savings on Forester anew this month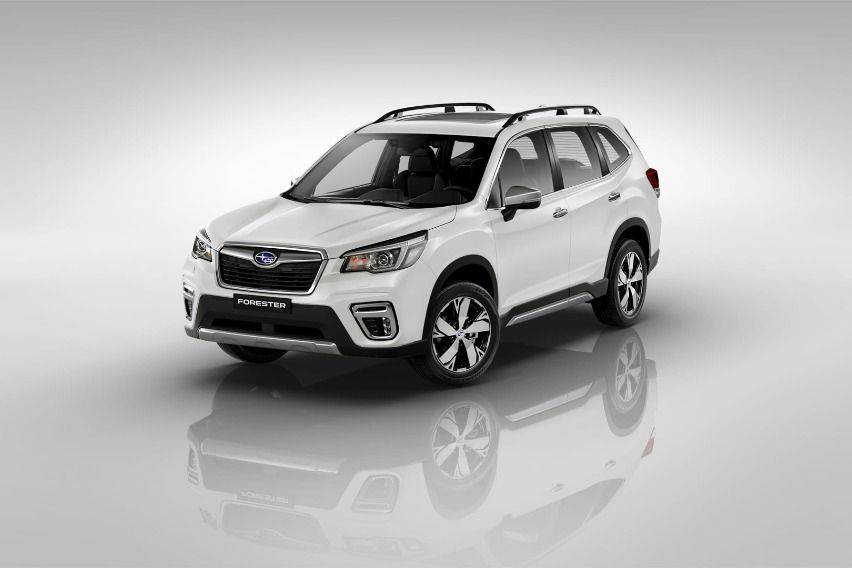 The local distributor of Subaru in the country has announced their latest promo that helps buyers of Subaru Forester save at least P150,000 when they purchase this month.

For the upcoming Christmas season, Motor Image Pilipinas, Inc. (MIP) wears Santa Claus's hat to bring good cheers, ensuring that you still have enough savings left while enjoying safer drives.

The Subaru Forester has been fitted with the Subaru Global Platform to efficiently absorb shocks when driving over uneven surfaces, reducing noise and vibrations inside the cabin. To add to that, it also has cargo space with an opening of 1,300 mm that can carry long objects, like golf bags sideways, and other equipment sized equipment.

Passengers are in for more treats when they get inside the Subaru Forester as it offers class-leading rear access of 800 mm, making it easier to affix child seats and gives better access for passengers.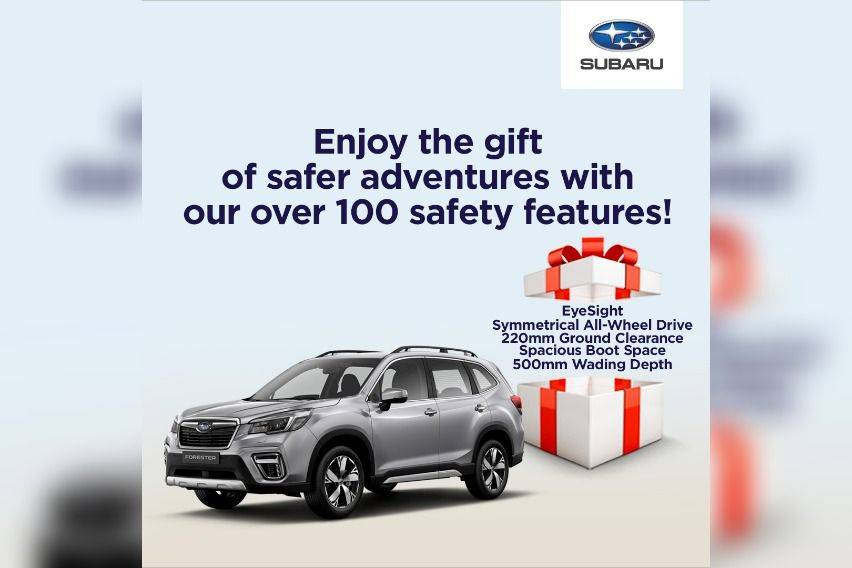 It literally stands tall during this season, with drivability up to 500 mm wading depth and the 220 mm ground clearance with superb clearance angles—ready to face the obstacles posed by unpredictable weather conditions.

Built for sports, the Subaru Forester has an X-Mode function to match and further enhance the Symmetrical All-Wheel Drive system to overcome toughest roads and challenging heights

 For safety, it has EyeSight Driver Assist Technology that alerts the driver and even apply brakes when necessary, along with good visibility it gives the driver as it minimizes blind spots by having high driving position thin pillars, big windows, and side mirror placement.

The offer on the Subaru Forester can be enjoyed only until end of this month at Subaru showrooms around the country. Those who want to learn more may schedule a visit online or calling the nearest Subaru dealerships.

Such hefty price promo is not new with MIP.

Back in September, the Subaru Forester slapped with more than P200,000 discount. During the said month, The 2019 Forester 2.0i-S with EyeSight, which wears a price tag of P1.968 million, is being sold with a P280,000 discount, while the newer 2020 version—retailed at P2.068 million—can be purchased with a P180,000 price slash.

In August, it offered P200,000 cash price reduction on XV and Forester purchases for its promo Safe Before, Safe Now, Safe Always.

Days before the country went under lockdown due to Covid-19, MIP unveiled the Subaru Forester GT Edition. Glenn Tan, deputy chair and managing director of Tan Chong International Limited gave a tall order for the dealerships.

He told CARMUDI PHILIPPINES back then that with the new offer alone, they are targeting to increase the sales of the Forester by around 40 percent. Their target: those who already have one who find their Forester boring and the potential customers who want to experience the Forester.

Photos from Motor Image Pilipinas