Toyota PH rehabilitates 10 hectares of mangroves in Batangas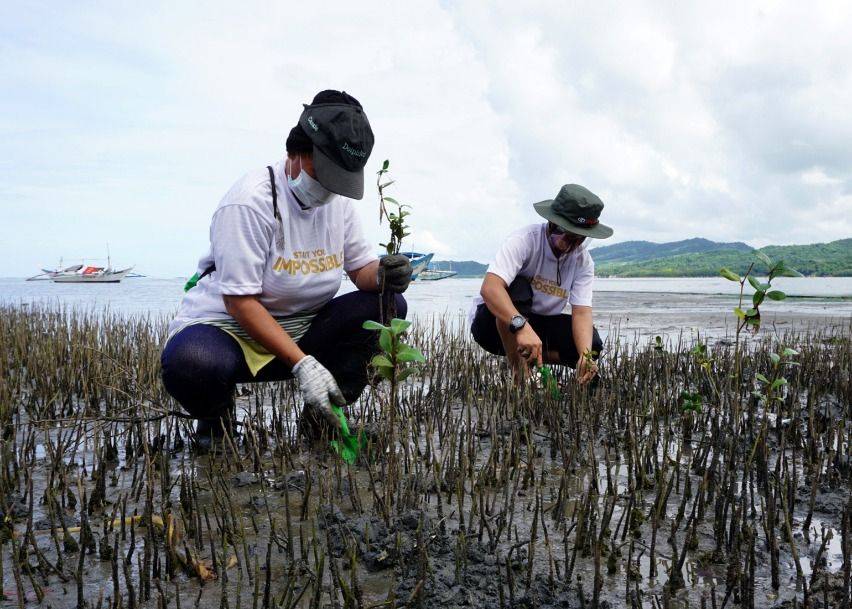 While defeating the Covid—19 pandemic is the top priority nowadays, we should not neglect the environment.
Such is the latest initiative of the local arm of Japanese automotive brand Toyota when it decided to rehabilitate 10 hectares of the mangrove forest in Batangas.
Recently, Toyota Motor Philippines Corporation (TMP) forged an agreement with the Department of Environment and Natural Resources (DENR) and the Local Government of Lian, Batangas to spearhead the clean-up, rehabilitation and preservation of a generous amount of the coastlines of the said part of the province.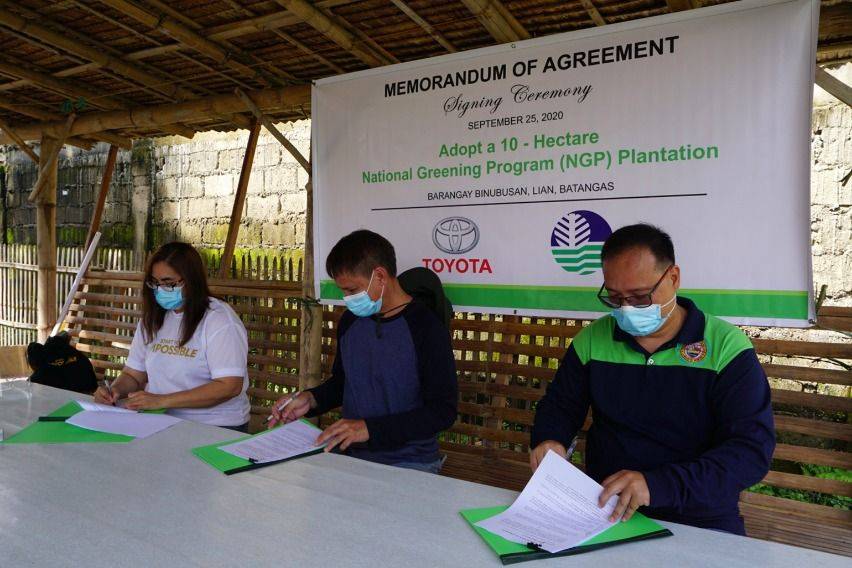 Based on the recently signed Memorandum of Agreement (MOA), TMP shall plant a total of 25,000 mangrove propagules by 2023 in support of the DENR's National Greening Program and in alignment with the global All-Toyota Green Wave Project.
Aside from that, TMP will also provide necessary resources to help protect marine life and biodiversity in the area.
Joining the ceremonial MOA signing were TMP vice president for general services department Cathy Benitez, Municipal Environment and Natural Resources Office (MENRO) representative Alvin Jonson, and City Environment and Natural Resources Office officer-in-charge (OIC) Isagani Amatorio.
Following the signing, volunteers from TMP and Lian Fisherfolk Association immediately planted 5,000 mangrove propagules in the adopted area and collected over 471 kilograms of waste. TMP noted that the through the activities, volunteers followed strict health protocols set by Inter-Agency Task Force on Emerging Infectious Diseases (IATF-EID) to ensure the safety and health of all participants.
Earlier, Lian Fisherfolk Association, TMP's long-time environment partner in Batangas, received the latest batch of face masks as part of the 43,000 face masks that was made through the initiative of the TMP's in-house production line, starting May this year.
Further the number one automotive brand in the country expressed its firm commitment to its environmental efforts as it continuously implements programs aligned with the Toyota Environmental Challenge 2050 aimed at creating a more sustainable future for the next generations.
Photo/s from Toyota Motor Philippines
Also read:
Toyota Takes Mobility a Step Further
Toyota can take care of your vehicles inside out