Which 2021 Nissan Terra color is best for you?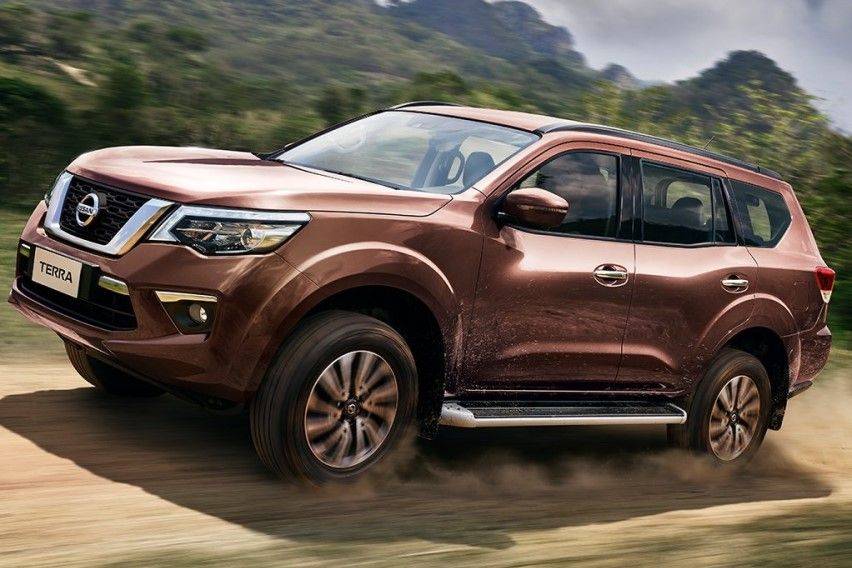 The Nissan Terra is one of Nissan PH's strongest models. Mildly refreshed for the 2020 model year, the Terra midsize SUV consistently takes up around 20 percent of the Japanese marque's total number of units sold in a month. So if you're in the market for a midsize SUV, and are looking for an alternative to the usual suspects such as the Toyota Fortuner or Mitsubishi Montero Sport, the Terra is definitely worth looking into. Get to know the seven different 2021 Nissan Terra color options below.
Earth Brown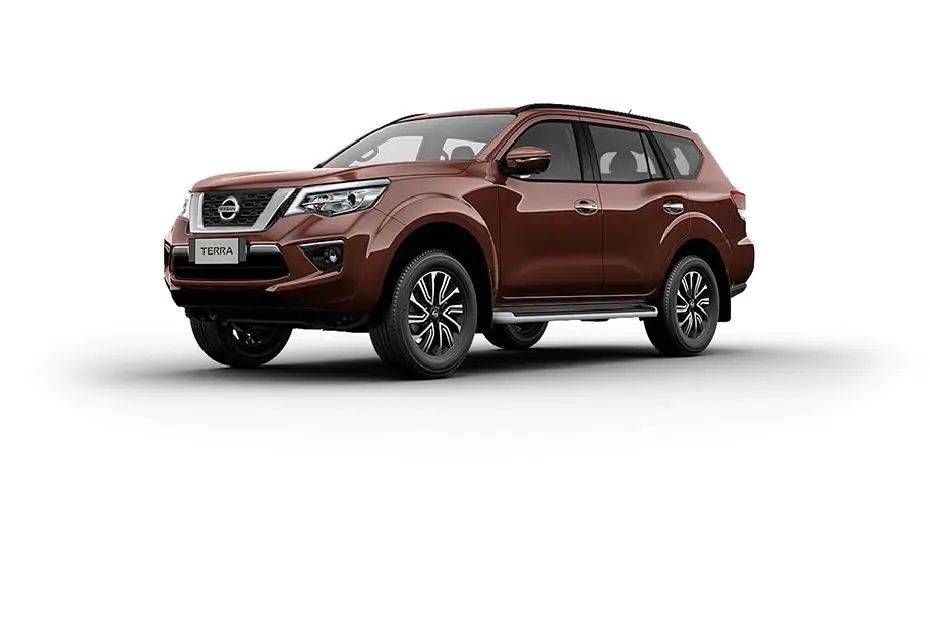 Channel the nature lover in you with the ultimate color of the terrain, Earth Brown. Aside from having a "down-to-earth" personality, car buyers who opt for this shade of the Terra will tend to be thrifty and honest, and likely to own their car for a long time.
Fiery Red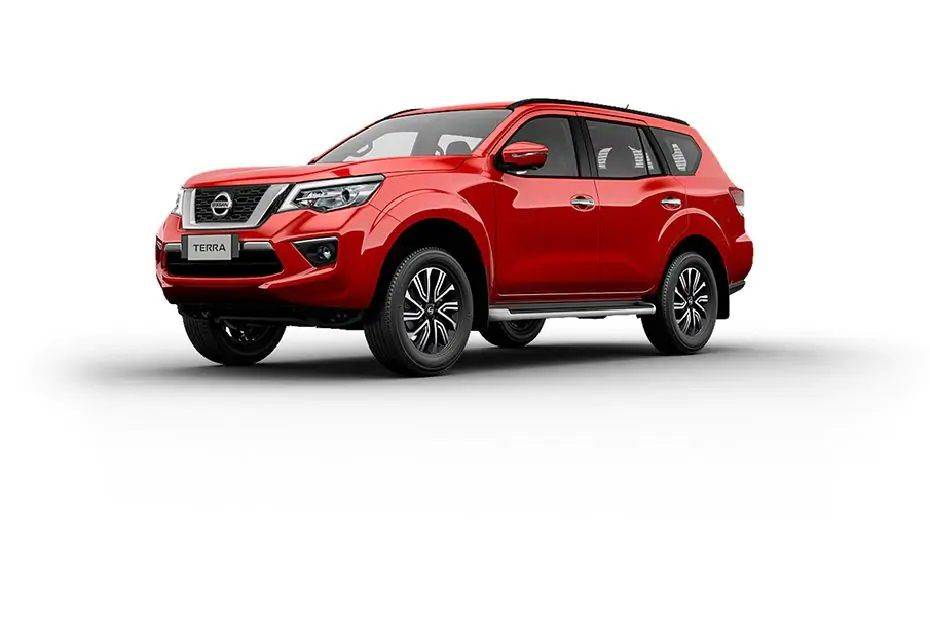 As the color of passion, red is the favored color of those who have a high enthusiasm for life. In addition, red car buyers often have a personality that's fun and outgoing. However, they also tend to be aggressive and impulsive, which can be harmful qualities on the road, especially where heavy traffic is concerned. Should you opt for a Fiery Red Terra, make sure to keep your emotions in check, and stay safe while driving.
Galaxy Black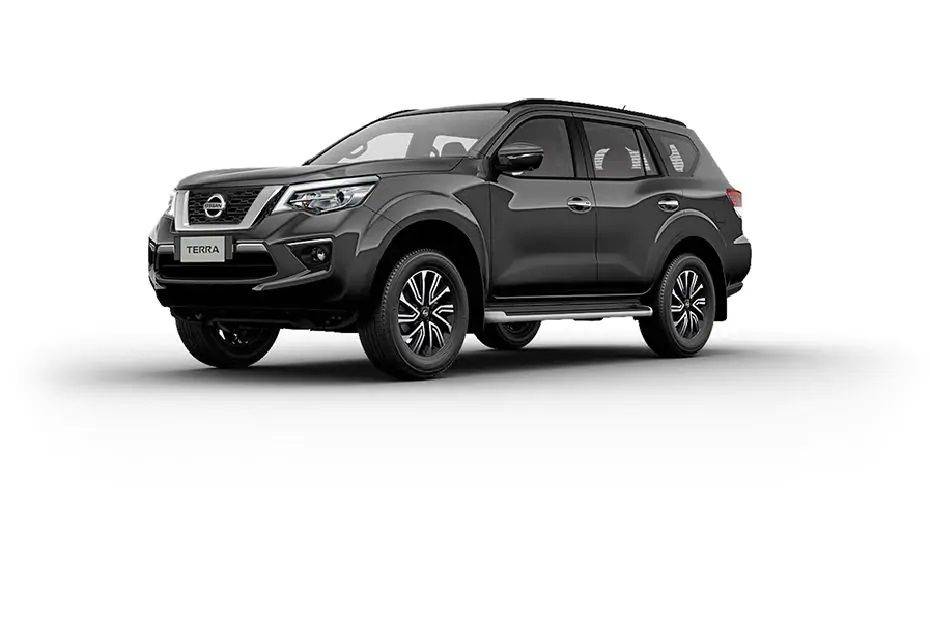 The beauty of black is that it manages to be sophisticated without being ostentatious. As the color of elegance, depth and mystery, driving a black vehicle gives off the impression that you're someone who's more than meets the eye. Increasingly, black has also become the color of sportiness, that's why you'll see many sport editions of vehicles decked in blacked-out grille, overfenders, rims, and other exterior accessories.

That said, you may want to avoid this color if you tend to frequent the highways between dusk and dawn. Studies have shown that black vehicles are the most prone to vehicular accidents on the road. Despite the many advancements in safety, there's still many risks on the road out there, and a black pickup is harder to spot at sun down compared to lighter colors. This is certainly something worth pondering on, especially if you're seriously eyeing a Galaxy Black Terra.
Brilliant Silver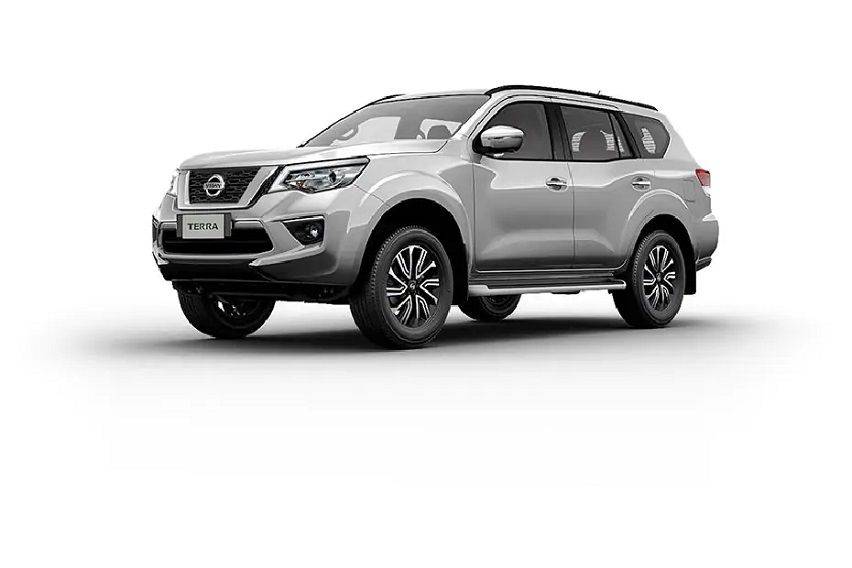 For those who are not aware to showcase their taste for all things elegant and shiny, there's the Brilliant Silver Terra for you. Aside from traditional classiness, silver is a color often used to portray high-end modernism, that's why you'll see many expensive gadgets today decked in this sparkly hue. As such, those in a Brilliant Silver Terra may want to present themselves as someone with timeless tastes. Silver is also a practical color for an off-road SUV, as it hides dust and dirt well.
Lunar Metallic Gray
As the subdued version of silver, gray is a very pragmatic color that reflects practicality, neutrality and professionality. As such, Lunar Metallic Gray communicates subtle elegance, radiating a sophisticated vibe without being too flashy.
Aspen Pearl White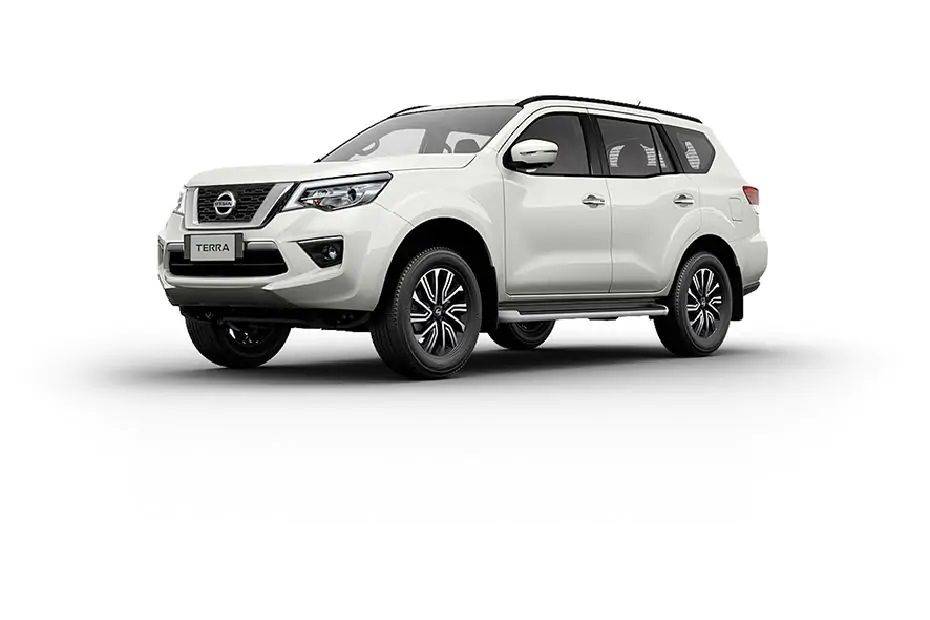 Conjuring the only color you'll see on icy alps, Aspen Pearl White signifies the extremes that the Nissan Terra is capable of. It's a practical color for those who often go off-roading, as it makes the vehicle easy to spot.
Flare Metallic Gold
Gold is the color of prosperity, and so people who will go for a Flare Metallic Gold Terra will have a keen mind for business. Its relation to yellow makes it a youthful color as well. Both the young and wannabe-young will gravitate toward this trendy eye-catching hue.
More about the 2021 Nissan Terra
Measuring 4885mm x 1865mm x 1835mm, the 2020 Nissan Terra offers a large body that translates to larger cabin space—all of its occupants get to enjoy more room, making it a more comfortable vehicle to ride in. Combine that with the ultra-coool air conditioning system that Nissan is known for, and you're always in for a truly enjoyable ride inside this SUV offering.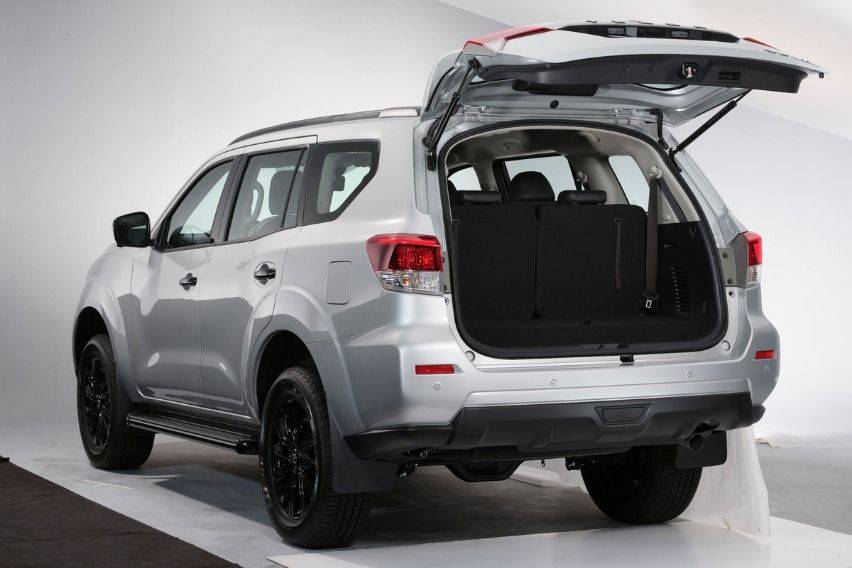 Under the hood, the 2020 Nissan Terra offers a little more power and torque despite its 2.5-liter turbocharged and intercooled diesel engine, which has a relatively smaller displacement compared to its biggest rivals. This small but powerful engine is mated to either a 7-speed automatic (with manual mode) or 6-speed manual gearbox, and delivers 187hp along with 450Nm of torque.

Inside, the 2020 Nissan Terra boasts a contemporary-looking interior. Even the black knit-type fabric upholstering the base model is more than your average material. Meanwhile, the 2020 Nissan Terra's infotainment system offers USB, Bluetooth, and Aux connectivity, with Apple CarPlay and Android Auto compatibility reserved for the top units.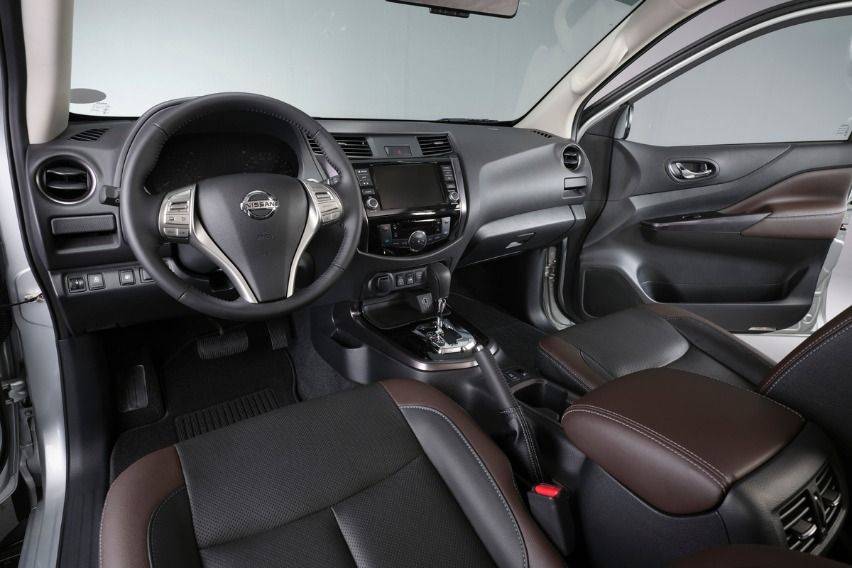 Safety-wise, the 2020 Nissan Terra excels, thanks to its Nissan Intelligent Mobility Suite available in the higher trim levels. The option to have a slew of advanced safety features including Intelligent Rearview Mirror, Intelligent Around View Monitor, Blind Spot Warning, and Lane Departure Warning, making this SUV an ideal option for someone who considers safety as a top priority.