Buyer's Guide: 2019 BMW X1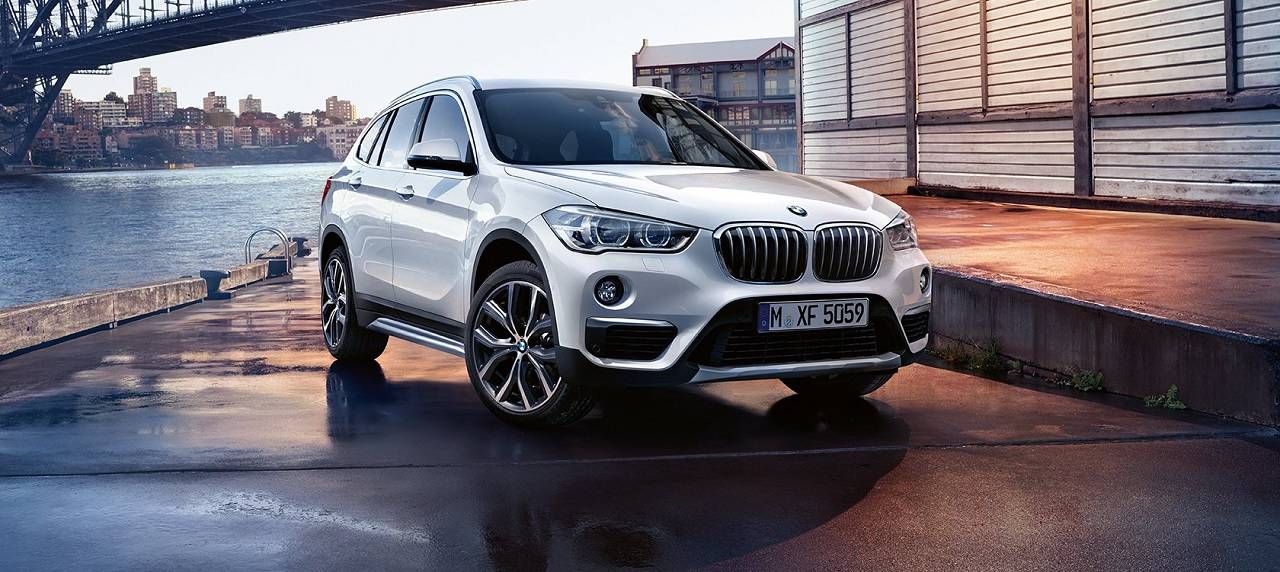 The popularity of crossovers continue to grow, with many modern families preferring them over the sedans and wagons of today. These smaller SUVs usually prove to be more practical, more parking-lot friendly, and more spacious cabin-wise, not to mention they also often offer better fuel economy than their car counterparts. The BMW X1 checks all these boxes and more. Get to know more about this subcompact luxury SUV with our 2019 BMW X1 buyer's guide.
Specification
The 2019 BMW starts with a 2.0-liter, four-cylinder TwinPower Turbo diesel engine that delivers 190 hp and 400 Nm of torque. This engine sends power to all four wheels via an eight-speed Steptronic transmission that promotes optimum power build-up at all speeds. The engine itself boasts excellent responsiveness, agile power, and remarkably low fuel consumption and CO2 emissions. BMW combines this powerful yet efficient engine to the X1's intelligent lightweight construction and sophisticated aerodynamics to deliver high fuel economy with enhanced driving pleasure.
Exterior
Though the latest-gen X1 looks more conventional than the estate car looks of the original, it benefits from a higher roofline and seating position. Up front, the snout is also a lot shorter this time around, signaling BMW's massive shift from using lengthy front engines and rear-wheel drives in the past to now favoring transverse engines and front-wheel drive. The sporty LED headlights with cornering lights complement the German brand's signature kidney grille well, and it's a nice touch that the front lights mirror the taillights in shape. Other stylish exterior features include high-gloss roof rails, aluminum side window frame trims, and electric panorama glass roof with slide and lift functions.
Interior
The 2019 BMW X1 is categorized as a five-seat crossover in the luxury segment, and that's as succinct a description as you can get with this particular crossover. The seat and steering wheel offers multiple adjustment options, so you can truly find the driving position you are most comfortable with. The earlier-mentioned elevated seating position not only gives drivers a better all-round view, but also makes ingress and egress a whole lot easier for driver and passengers alike. A generous sense of spaciousness permeates in the cabin, led by the high roof line and followed up by the use of large window surfaces. Even tall passengers will find legroom and headroom front and back more than ample.
As with any BMW car, packages and options abound, and the amount of luxury you can get is only limited by how much you're willing to shell out. Package options include xLine, Sport Line, and M Sport packages, along with a host of other equipment choices. Infotainment options include Harman-Kardon premium hi-fi, which should be more than enough send audiophiles to sonic heaven.
Space
As far as crossovers go, the X1 possesses one of the biggest boot spaces you can find. It's longer and deeper than most, and if that's not enough, the 40/20/40 folding rear seats lie completely flat for more cargo-carrying versatility.
Safety
The BMW X1 enjoys a good number five-star safety ratings provided by international car safety testing bodies such as the National Highway Traffic Safety Administration (NHTSA) and European New Car Assessment Programme (Euro NCAP). A total of six airbags (driver and front passenger, two head airbags, and two side airbags) offer targeted crash protection. An Approach Control Warning with Light City Braking function lets drivers know of potential collisions. Meanwhile, a Cornering Brake Control (CBC) provides automatic asymmetrical braking when driving on a bend. A bevy of Driver Assistance systems are also on offer, including a rearview camera, parking assistant, and BMW head-up display (HUD) that projects information relevant to the journey directly into the driver's field of vision.
Our Verdict
Given that this is a BMW, the level of personalization and customization of the X1 is unmatched. However, the myriad options come at hefty sum, and can certainly add a lot to the PHP3,690,000 starting price. Ultimately though, when it comes to luxurious crossovers, the 2019 BMW X1 belongs on your shortlist of worthy candidates for purchase.