MIAS Wired: Geely highlights recently launched Okavango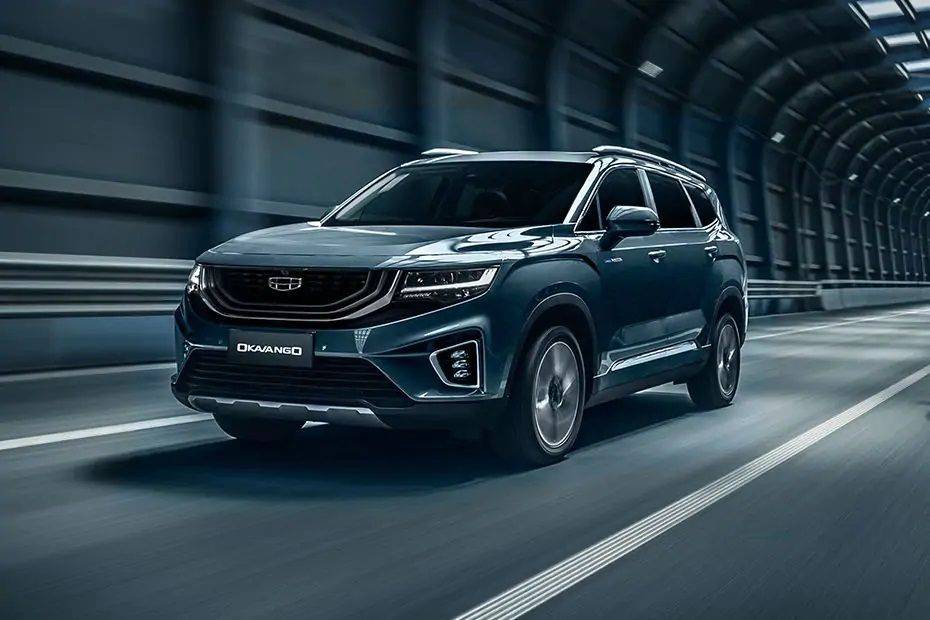 With three vehicles under its belt so far, the premier Chinese car brand is using the MIAS Wired event as an opportunity to showcase its current crop of offerings. On spotlight is the latest of the three, the seven-seater Okavango.

Geely PH's most recent release, the Okavango, was launched last month in the digital realm. During the MIAS Wired showcase, Guy Burgoyne, Vice President and Gnereal Manager of Geely Global Design, highlighted the seven-seater's many mighty aspects.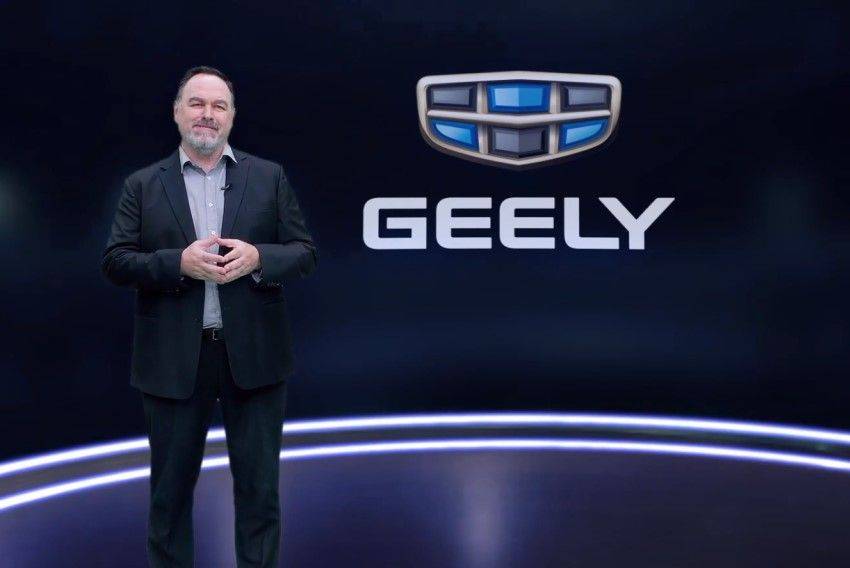 Inspired by North-western Botswana's vast inland delta—recognized as UNESCO's 1,000th World Heritage Site and one of Africa seven natural wonders "Okavango embodies the continent's "energetic spirit with technology to bring you a crossover with extended space," said Burgoyne.

The Geely Okavango is powered by 1.5L Dual Variable-Valve Timing (DVVT) Turbo engine mated to a seven-speed wet-type dual clutch transmission engineered jointly by both Geely and Volvo. Its 48V Electric Motor System (the same one found in the Geely Azkarra) helps provide 190hp and 300Nm maximum output.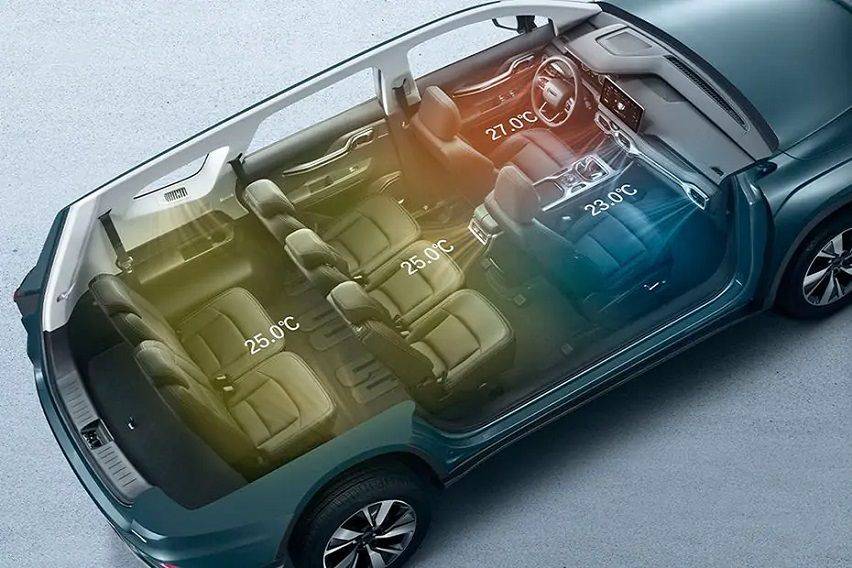 The Okavango interior boasts a total of 19-seat configurations and 42 storage compartments in all. Aside from that, the Geely Okavango has three-zone air conditioning to provide every row independent control, as well as a 360-degree panoramic camera with guidance system and dynamic auxiliary lines. Other upscale accoutrements include a 12.3-inc digital instrument panel, 10.25=inch HD infotainment screen, electronic gear shifter, electric tailgate with angle memory, and electronic parking brake with autohold function.

Of course, Burgoyne also mentions Geely PH's other two offerings, the Coolray and Azkarra.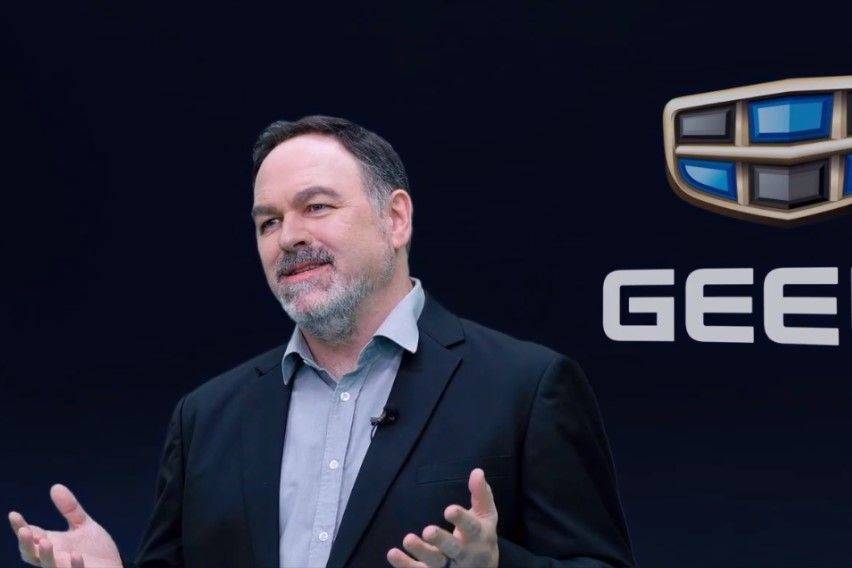 The Geely Coolray relies on a 1.5-liter three-cylinder turbocharged gas engine to deliver its power to the front wheels, topping at 175hp and 255Nm. Paired with a seven-speed dual-clutch transmission, the car manages to reach 0-100 kmph in 7.9secs. Coming in three different trims (from lowest to highest: Comfort, Premium, and Sport), the all-new Coolray comes with projector-type headlamps, halogen for the two low-spec variants and full LED for the top-spec.

Inside, a black color motif with silver and maroon (top trim only) accents convey the crossover's sporty nature effectively, and a hexagonal-centric theme pervades on the dash and side panels, giving the entire cabin a sleek and futuristic feel. Leather seats, a 10.25-inch touchscreen infotainment system, and paddle shifters add to the Coolray's comfort and convenience qualities. Advanced safety features include electronic stability and traction control, hill start assist, hill descent control, and cruise control.

Known as the Geely Boyue in its home market, the Azkarra's all-wheel-drive 48V EMS (Electric Motor Synergy) Luxury variant, priced at PHP1.598 million is powered by a 1.5-liter turbocharged gasoline engine aided by electrified features such as a 48V belt-starter generator, 48V lithium-ion battery module, a 48V-12 DCDC converter, and battery management system. The combined power yields 190hp and 300Nm of torque, and enables the Azkarra to reach 100kmph from a standstill in less than 10secs.

The other Azkarra variant is the more affordable front-wheel drive Premium trim, priced at PHP1.438 million.

Geely Auto Group CEO An Conghui described the Azkarra as a "an affordable luxury SUV. With its technological power, refined interior, healthy space, and safety features." This pretty much sums up the Azkarra perfectly, especially when you can expect premium Nappa leather seats, 42-color ambient lighting, and a panoramic sunroof in the cabin. Safety-wise, the Azkarra comes with six SRS airbags, electronic parking brake with autohold, long distance illumination, and advanced driver assistance systems such as hill start assist, hill descent control, and real time all-wheel drive.

In light of the COVID-19 situation, Geely's MIAS Wired showcase emphasized that all of its vehicles are now equipped with its very own G-Clean Intelligent Air Purification System (IAPS) that will automatically filter out dangerous particulates in the air that serve as potential health risks.

The filters are in full compliance with N95 filtering guidelines to help ensure the safety of its customers against bacterial, viral and fungal organisms that attack the respiratory system.

Geely is slated to introduce two new vehicles next year, one of which is expected to be the Emgrand sedan.

Photos from MIAS Wired, Geely