Geely PH brings in new seven-seater Okavango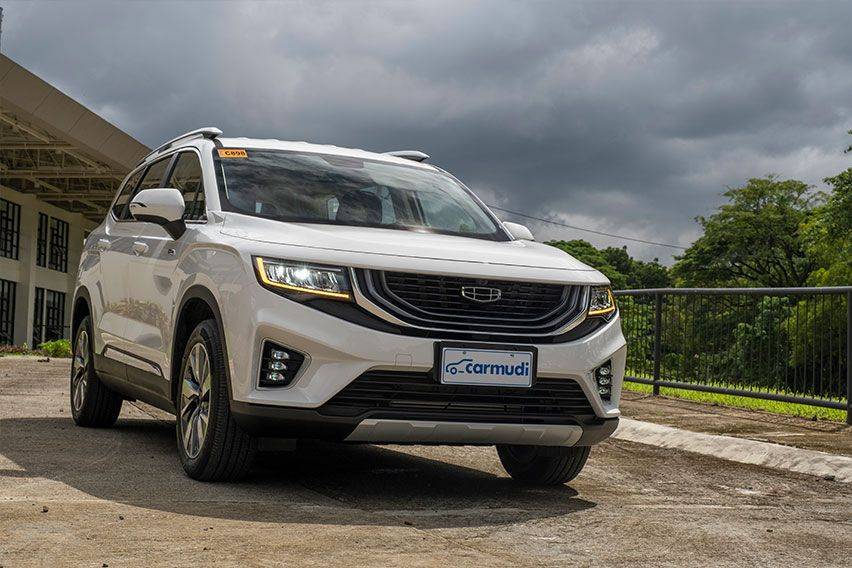 SGAP unveiled the newest member of its lineup via digital reveal, representing the third model under new management since September last year.

SGAP President and CEO Mikihisa Takayama expressed firm confidence in the Geely Okavango, which is set to be their game-changer for the country's automotive industry.

"Coming from the successful launch of the Coolray and Azkarra, we are confident that the new Geely Okavango will be a game changer in the industry as it combines the best qualities of a multi-purpose vehicle and an SUV, into one exciting 7-seater mid-size crossover. This crossover promises to give you a luxurious, uncompromising, and 'Wonderfully Distinct' ride."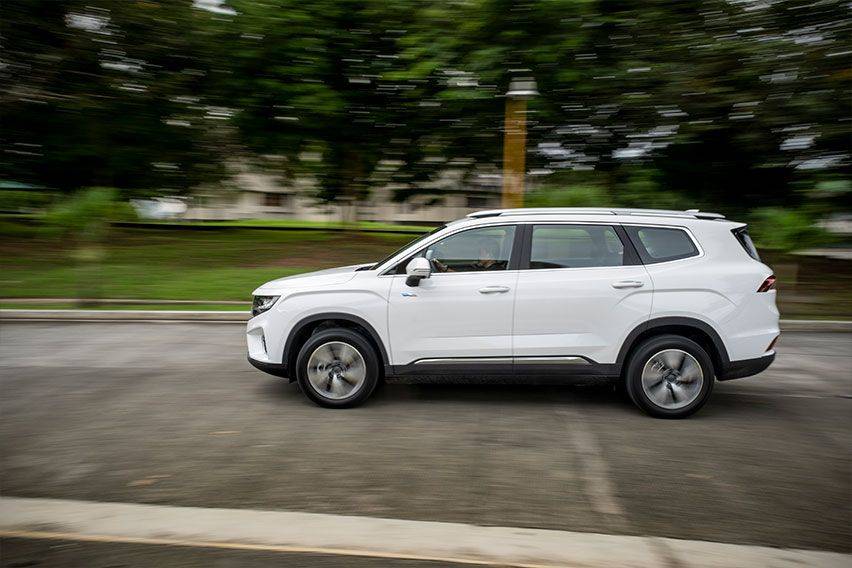 Coined from the North-western Botswana's vast inland delta, Geely's Shanghai Design Center General Manager Guy Burgoyne said that such name fittingly expresses the vehicles character and capabilities.

"The Okavango is aptly named after the Okavango River Delta in Africa, a vast and pulsating wetland which converges and diverges with a unique ecosystem and a myriad of species. Our Okavango embodies this energetic spirit with technology, to bring you a cross-over with extended space", Burgoyne explained. 

To note, the Okavango Delta has been recognized by the UNESCO as its 1,000th World Heritage Site and was also declared as one of the 7 Natural Wonders of Africa.  

Powering the Okavango is the 1.5L Turbo engine developed jointly by Geely and Volvo, which is mated to seven-speed wet-type dual clutch transmission. Aside from that, the Okavango is fitted with 48V Electric Motor Synergy (EMS) technology. The result of the integration to the powertrain is 190 horsepower and 300Nm of torque.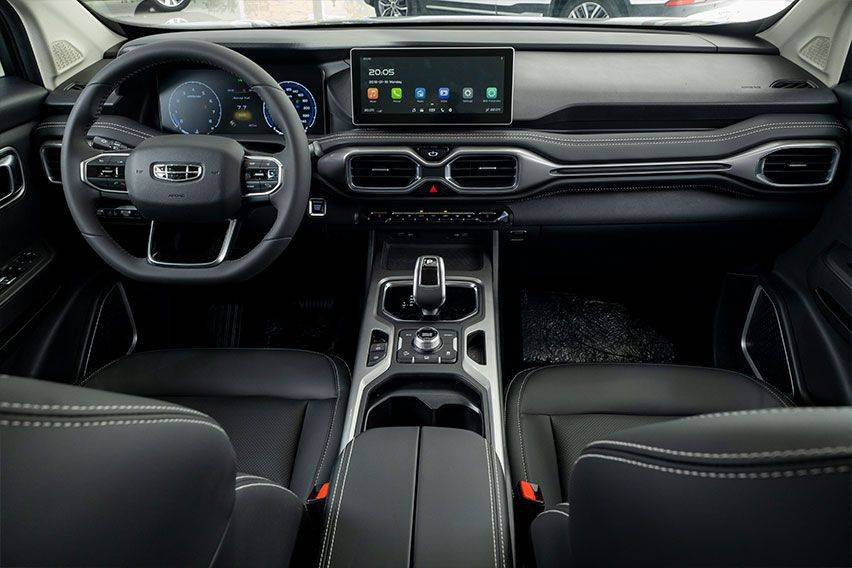 Just like the vast environment of the source name, the Geely Okavango boasts wide and comfortable seating capacity in all three rows, with 19-seat configurations 42 storage nooks, and compartments including a double-layer console.  

Further, it has a triple-zone air-conditioning system equipped with CN95 filter, ensuring every passenger gets clean air along with their desired temperature.

With regards to safety, the new Geely car features six SRS Airbags, 360-degree panoramic camera, overspeed warning, electronic stability control, hill-start assist, central locking with speed-sensing auto lock, and hill descent control.

"It has been a challenging year for all of us particularly in the automotive businesses. However, I believe that the introduction of our affordable 7-seater crossover just came in the right time, as we expect new vehicle demand to recover in the coming months, particularly on core segments such as sub-compact cars, MPVs, and SUVs.", Takayama noted.

"Geely believes that Filipino car buyers are very conscientious and deserve more than what they are paying for. Our buyers' needs and expectations are our basis on what vehicles to sell in the market, as we continue to level up our brand on a global scale and to eventually become a significant player in the Philippine automotive industry.", he added.

Available in two variants, the Geely Okavango is pegged at P1.208 million for the Comfort variant and P1.328 million for the Urban variant.

Photos by Ricky Ladia for Carmudi Philippines