Pickup Comparison: Toyota Hilux vs Ford Ranger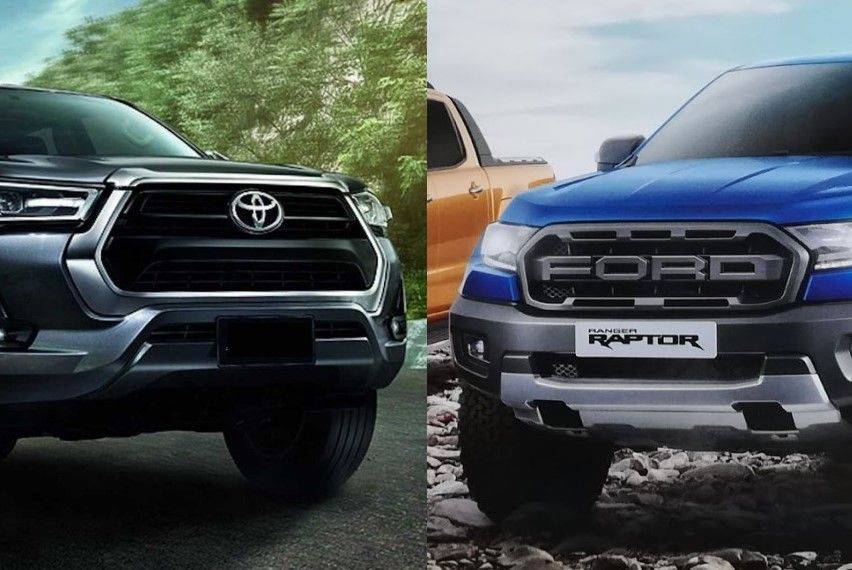 The Toyota Hilux and Ford Ranger are two of the most formidable pickup trucks sold in the country today. While the Toyota Hilux just launched its 2021 model, the Ford Ranger is yet to do the same. With the year model difference, will the Hilux automatically be the better truck? We find out in this 2021 Toyota Hilux and Ford Ranger comparison.
Exterior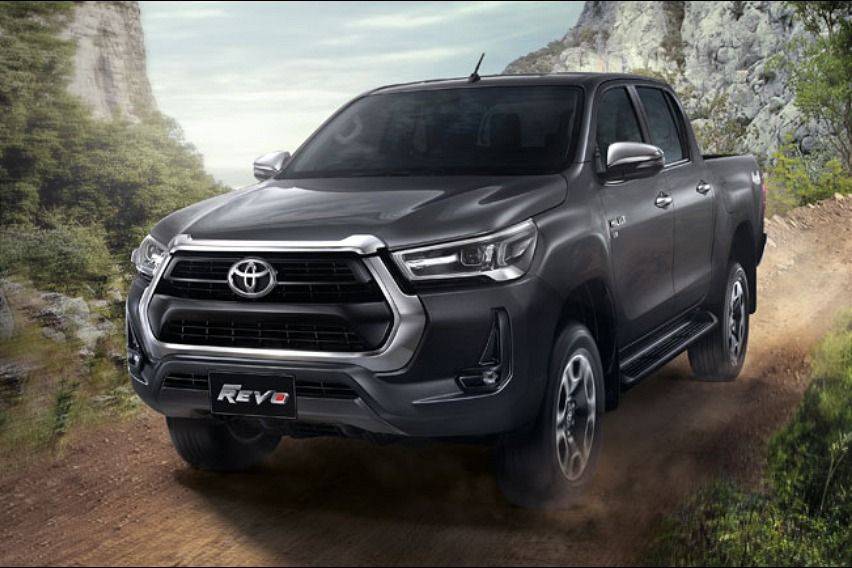 The tough and rugged exterior that the Hilux pickup truck is known for is ever present even in the pickup's latest version. The 18-inch alloy wheels (17-inch on 4x2 models) give this mid-size pickup truck the beefy stance it deserves, with a wheelbase of 3085mm and dimensions that max out 5325mm x 1900mm x 1845mm. Other noteworthy exterior features include front fog lights, power adjustable mirrors, power antenna, outside steppers, and outside rearview mirror turn indicator. There are eight color options to choose from, including the Hilux's new signature color, Emotional Red.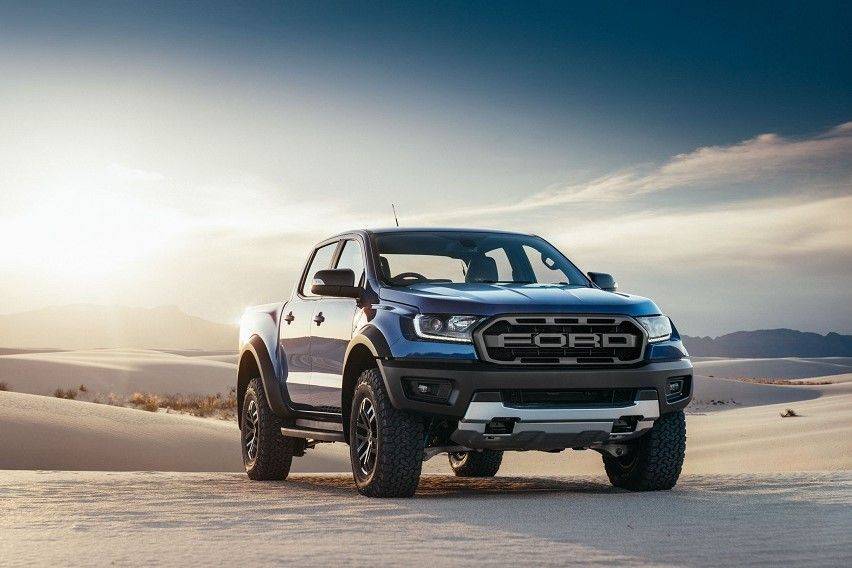 The Ford Ranger's dimensions stand at 5354mm long, 1860mm wide, and 1821mm high. The top-of-the-line Raptor BI-Turbo 4x4 is more sizeable than the rest, measuring 5398mm x 2028mm x 1,873mm. Wheelbase is at 3220mm, and ground clearance varies between 232mm and 283mm depending on wheel size. Retaining the adventurous look characteristic of the current generation (its third), the Ranger features a more focused front fascia, albeit the Raptor does retain the wide front bumper. Compared to the previous model, the fog lights on the 2020 Ranger are made smaller with a thick black border accent. Some of the cool color options out of the twelve available include Saber, Blue Lightning, and Meteor Gray.
Interior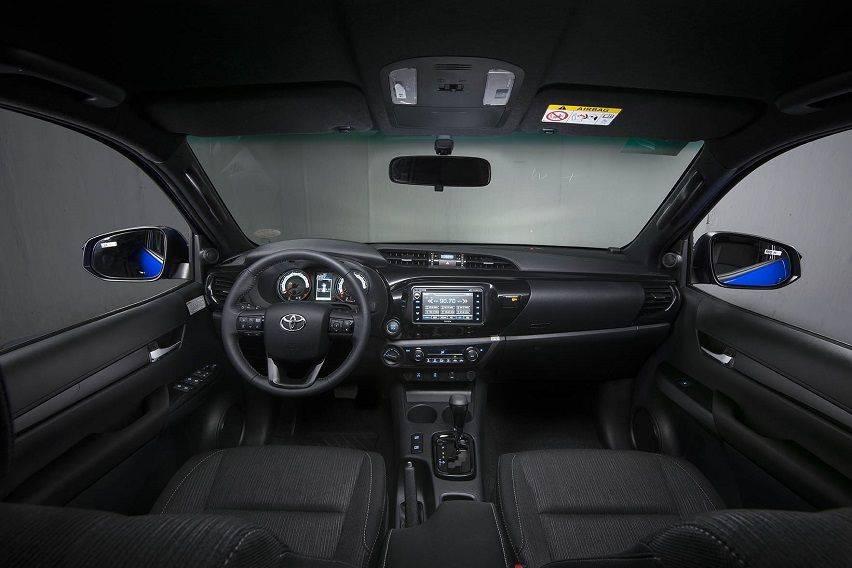 At the dash of the new Hilux lies a 4.2-inch TFT multi-information display that also comes with tabs that indicate outside temperature, shift range indicators, an "Eco" monitor, and other important trip information. To enhance the driving experience, the Hilux has modern features like hands-free Bluetooth mobile device connectivity that can be accessed via the large 8-inch touchscreen (6.75-inch on lower models), with Apple Carplay, Android Auto, and Smart Device Link capabilities, as well as AM/FM/ Bluetooth/USB compatibility and six speakers to handle the audio output (only four in lower trims).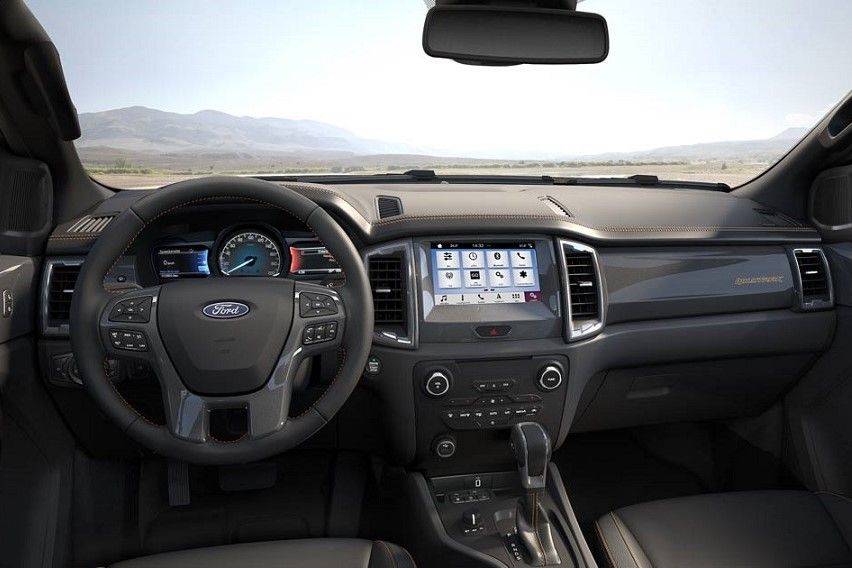 The interior design of the current Ford Ranger is even more ergonomic and user-friendly than its predecessor, with plenty of new technology thrown in for good measure. The 4x4 trims come with a shift-on-the-fly feature that lets drivers choose between 2WD and 4WD more easily. Other tools to make life easier for Ranger owners include voice-controlled SYNC 3, smarter start button, navigation system, active park assist, and a first-in-class tailgate lift assist. An eight-inch TFT touchscreen and leather-wrapped steering wheel with controls serve as the infotainment focal points for the entire cabin. Meanwhile, an eight-way power adjusted seat elevates driving convenience.
Powertrain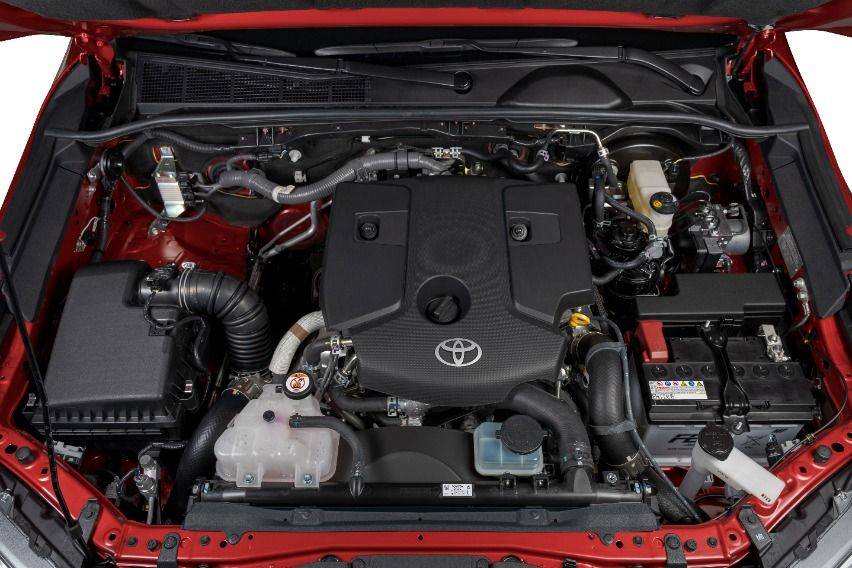 Powering Toyota's new behemoth is a pair of GD-FTV engines— one is 2.8-liter (1GD-FTV, 201hp with 420 – 500Nm of torque depending on transmission) for the 4x4 models, and the other is a 2.4-liter(2GD-FTV, 148hp and 400Nm) for the 4x2 variants. Both engines are 16-valve, DOHC diesel engines with variable nozzle turbo and front-mounted intercooler. Transmission varies between 6-speed automatic and 6-speed manual.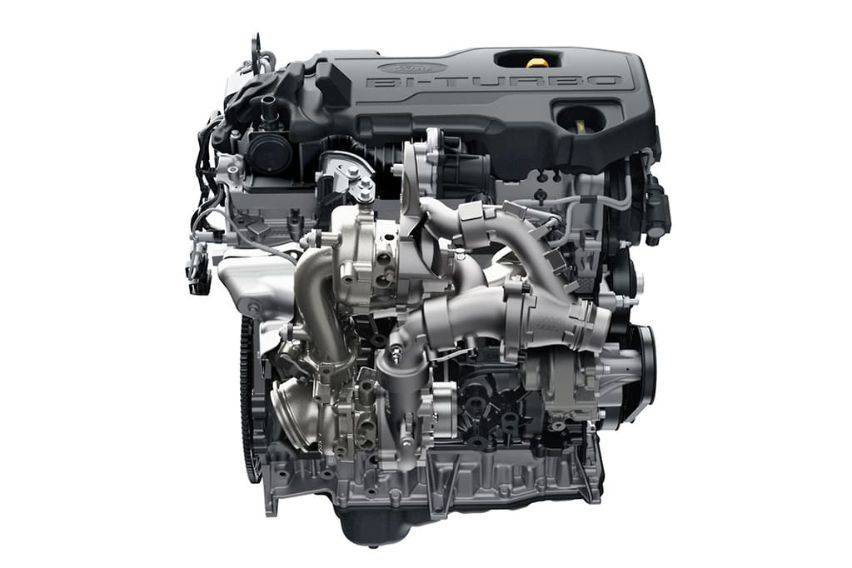 Ford brought the number of variants of its Ranger pickup lineup down from 15 down to 13, mainly by ditching the 3.2-liter variants. That said, buyers still get to choose between three engine options—a 2.0-liter Bi-Turbo Diesel (210hp, 500Nm), 2.0-liter Turbo Diesel (178hp, 420Nm), and a 2.2-liter TDCi Diesel (158hp, 385Nm). There are as many transmission options as there are engine choices including a 10-speed automatic, 6-speed automatic, and 6-speed manual.
Safety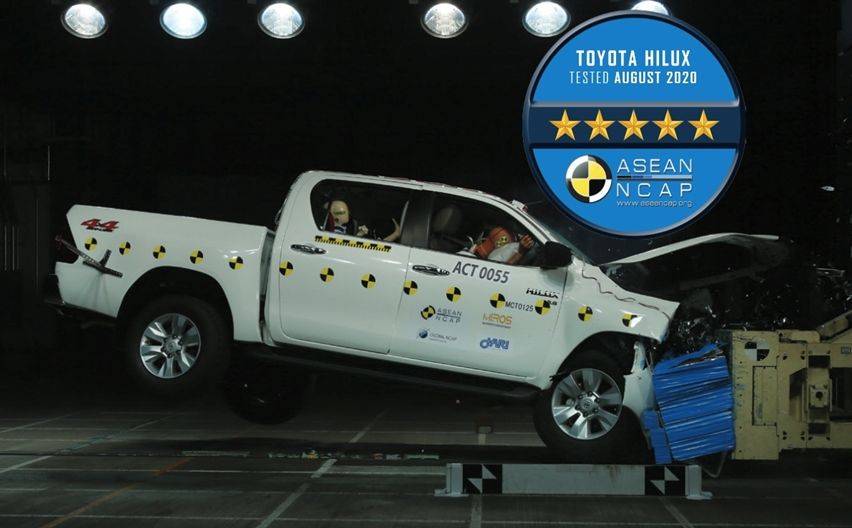 The new Hilux retains its Auto Disconnect Differential and Differential Lock (4x4 models only). Toyota has increased the pickup's relative ease of operation with the better-placed drive mode selection switch on the dashboard. Complementing the differential enhancements is an Active Traction Control (A-TRC) system that delivers power to the wheels with traction using brake fluid pressure and engine control. Other noteworthy safety enhancements include vehicle stability control, hill-start assist control, downhill assist control, and the signature Toyota Vehicle Security System (TVSS).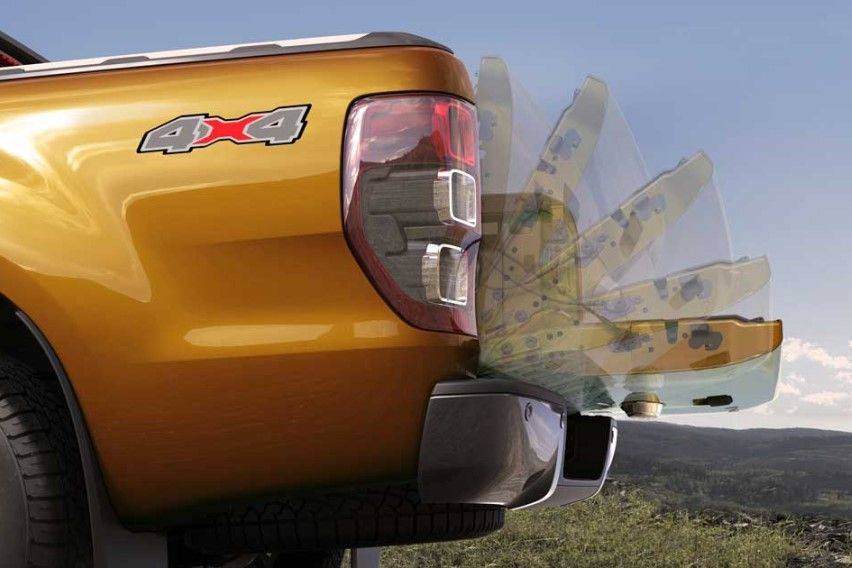 Ford certainly put a lot of effort into making its latest Ranger as safe as can be. Six airbags, adaptive cruise control, lane departure warning, and rearview camera make driving on and off the road a safer experience. The autonomous emergency braking (AEB) with pedestrian detection and pre-collision assist is an exceptionally helpful addition, as it can warn drivers when pedestrians and vehicles cross their path, even automatically applying the brakes if need be. That said, most of these advanced safety systems are available for the 4x4 WildTrak only.
Capacity
The
eighth-generation Hilux
is made sturdier by an improved ladder chassis and reinforced deck structure that imbues the construction with a 20-percent increase in torsional rigidity. This, along with other reinforcements, raise the Hilux's towing capacity to a maximum of 3,175kg. Payload maxes out at 1,115kg.

The 2020 Ford Ranger offers spacious and comfy seating for five in its cabin, while the truck bed practically guarantees all types of cargo with its 1540mm x 1560mm x 511mm dimensions. A sturdier, more off-road ready chassis for the Ford Ranger comes courtesy of high-strength low alloy steel optimized for rough terrain. The suspension on the other hand, has been tweaked to handle the toughest off-road conditions at top speeds with ease. Towing and payload capacity is 2,500kg and 766kg, respectively.
Verdict
Based on our infallible, unquestionable, scientifically accurate mathematical computations, the Hilux beats the Ranger by a hair. As pickups are widely meant for work, and the Hilux's capacities are almost double that of the Ranger. However, Ford's offering provides better safety, making it the better option if that's a priority for you. The Hilux also wins by being the more contemporary ride.

Photo/s from Toyota, Ford