Toyota 86: Get to know the difference between variants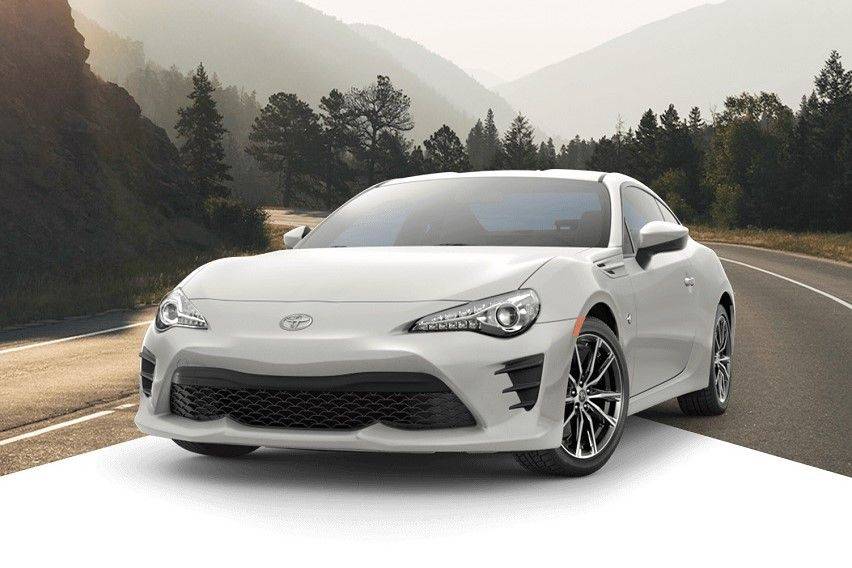 Toyota's 86 and Supra sports cars are tasked with keeping true to the Japanese carmaker's sports car heritage alive in a world overcome by crossovers and SUVs. As the cheaper of the two, the 86 is heavily touted as "the ultimate driver's car" because of its no-frills attitude.

It's also widely known to be a rebadged Subaru BRZ. Built by Subaru using its signature 2.0-liter boxer engine, the association can diminish interest somewhat, but make no mistake—for the price range, the 86 is every bit the straightforward performance car you expect it to be.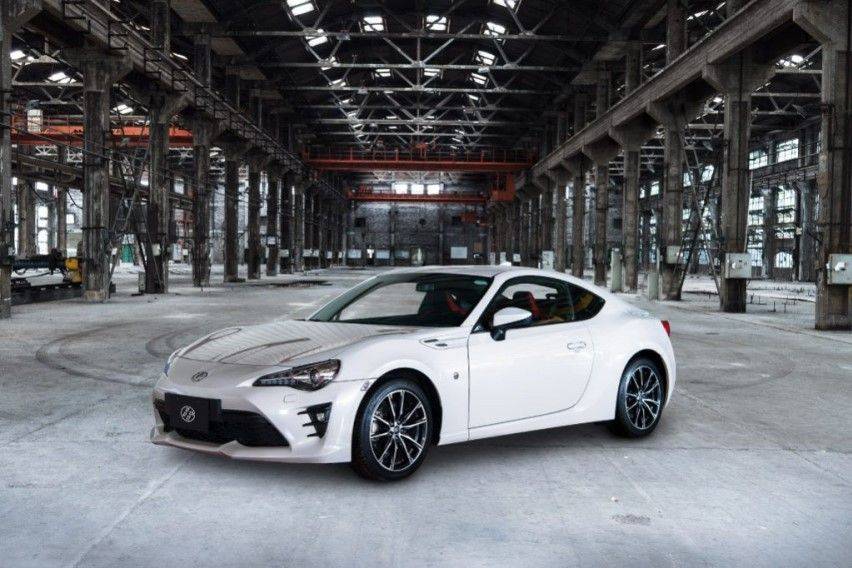 For interested car buyers, the current Toyota 86 comes in two definitive variants: a 2.0-liter A/T and 2.0-liter M/T. Obviously, the main difference between the two is the transmission system. But are there other noteworthy dissimilarities you should know about? Let's find out.
Exterior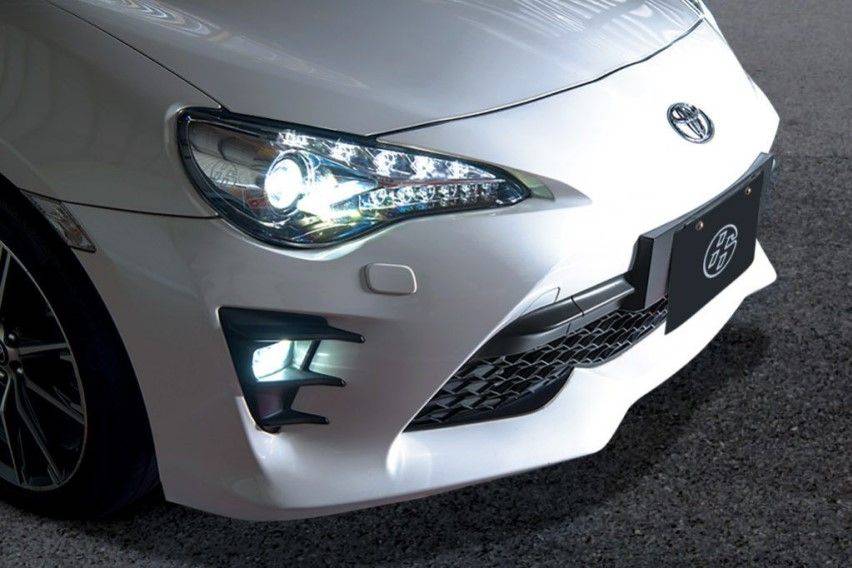 The 2020 Toyota 86 exudes a very traditional coupe styling. It's pretty, but not head-turning. All that you can expect from a sports coupe—from the lengthy hood, to the wheels pushed to the edges, down to the ridiculously cramped backseat—are present here, but as mentioned, the overall look is quite pedestrian, especially when compared to today's sports cars or even its pricier brethren, the Supra.

As for the differences between the 2.0 A/T and M/T exterior-wise, there's practically none—meaning, both are every bit the same from the outside. Color choices are at seven for both models, with options including Dark Gray Metallic, Crystal Black Silica, Ice Silver Metallic, Lapis Blue Pearl, Pure Red, Bright Blue, and finally, Crystal White Pearl, which comes at an additional PHP15,000.
Interior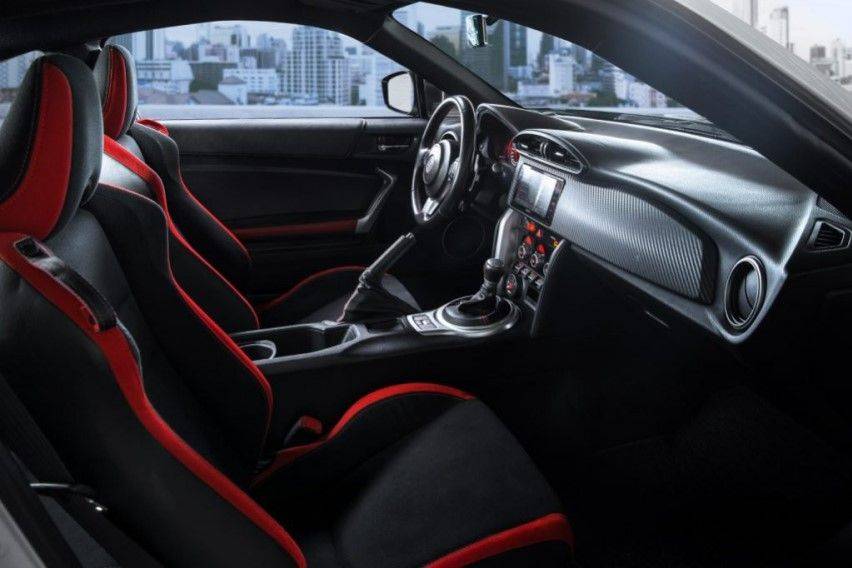 Inside, the 86 enjoys contrast stitching and highlighting on various cabin surfaces, including the dashboard, steering wheel, seats, door panels, sift boot, and e-brake. Electronic accoutrements come by way of an additional lap timer and g-meter in the gauge cluster (controllable with assigned steering wheel buttons), dual-zone climate control, push start system with smart entry, and heated seats.

All 86 models feature a 4.2-inch TFT multimedia display that reveal vital driving information such as horsepower and torque curves, engine oil and coolant temperature, and average fuel consumption. Infotainment is handled by a 7-inch capacitive touchscreen with wireless mirroring via WiFi. A built-in stopwatch lets you check if you can best your previous lap record on your commute to work.
Powertrain
The 86's FA20 direct-injection 4-stroke gasoline boxer engine partners with a six-speed transmission in either automatic or manual configuration. Either way, the flat-four engine rates at 197hp and 205Nm of torque. The automatic transmission in the 2.0 A.T variant is controlled via paddle shifters makes up for this shortcoming with paddle shifters and supported by 'rev match' technology and shift lock mechanism. The 2.0 M/T on the other hand, relies on a standard stick shift and does not have a shift lock.

Suspension for both variants are the same—a MacPherson Strut Type up front and a double wishbone system out back. Both front and rear undercarriage sections have stabilizers. The ventilated braking discs measure 16 inches at the front and 15 inches at the rear. Traction is aided by a Torsen type limited slip differential.

Both variants rely on electric power steering, pushed forward by 17-inch x 7J alloy wheels footed with 326/45 R17 tires.
Safety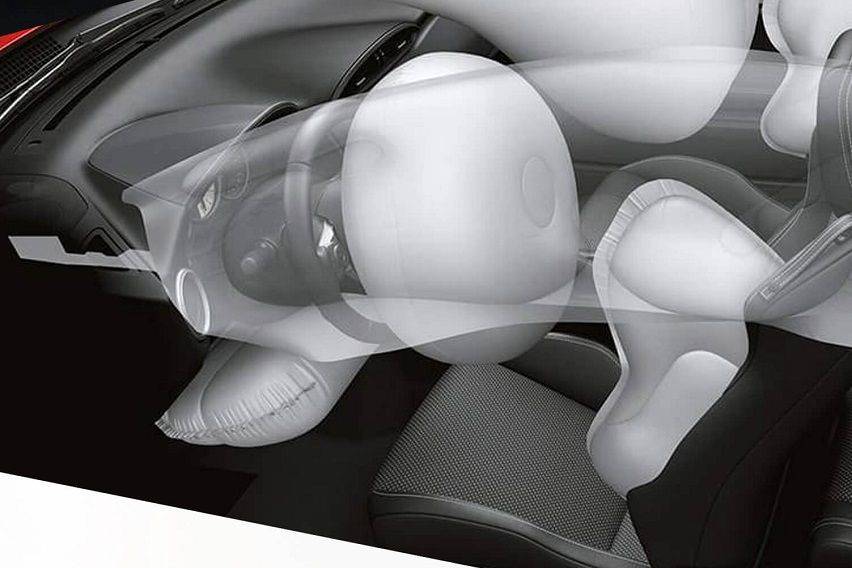 The Toyota 86 can be considered as one of the most iconic models ever made, taking inspiration from the 1986 Toyota AE86, which saw its legendary status solidified in the Initial D series. As such, Toyota wants to live up to the standards that the AE86 has set through the new 86. Safety features are the same for both trims: reinforced cabin, anti-lock brakes, vehicle stability control, cruise control, hill start assist, vehicle security with immobilizer, seatbelts, high mount stop lamp, and SRS airbags all around.
Summary
Ultimately, there are only four things that differentiate the two Toyota 86 trims, and all of them relate to the transmission system:


Of course, there's also the difference in price, with the manual costing PHP100,000 less.


2.0 A/T - PHP2,156,000


2.0 M/T- PHP2,056,000