Toyota Coaster vs. the competition: Your other local minibus options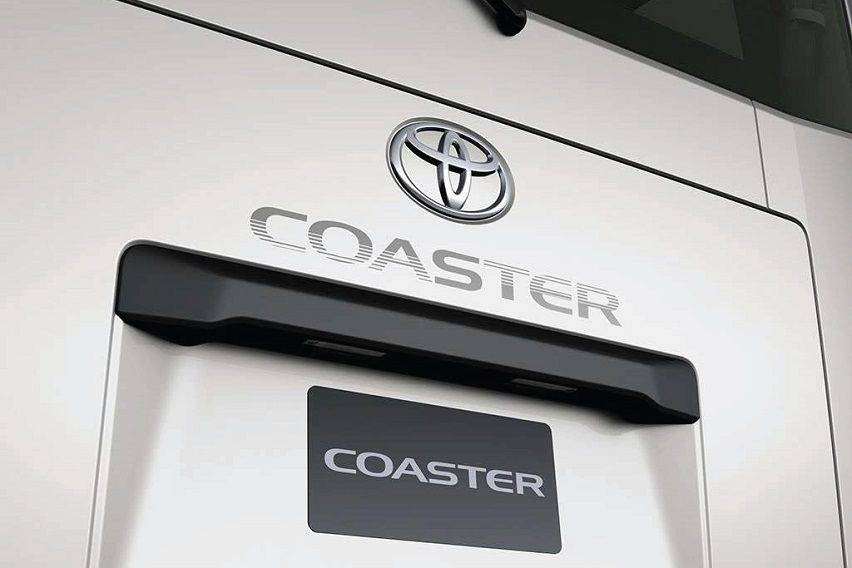 When it comes to hauling BOTH passengers and luggage, few vehicles provide ample space for both without compromising comfort as a minivan. Designed specifically to carry passengers and their belongings, a minivan provides the reliable transportation that a large group wouldn't find in any other smaller vehicle.

As a product of the premier car brand in the Philippines, it's safe to assume that the Toyota Coaster is one of the most popular minibus options out there. This 29-seater is powered by a 4-liter 4-cylinder In-line, 16-valve OHV, gear drive diesel engine. Mated to a 5-speed manual, this power mill churns out 134hp and 390Nm of torque.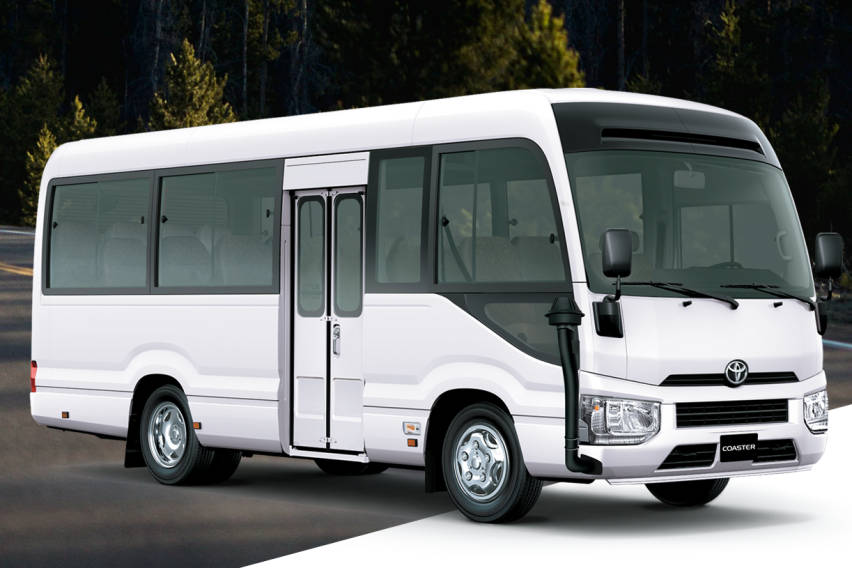 This Toyota minivan measures 6990mm x 2080mm x 2635mm, and features a folding auto type center door with buzzer. The seats are fabric-upholstered, and amenities include a 4-speaker audio system, mic and amplifier, fire extinguisher, and roof ventilator. It has a starting price of PHP3.75 million.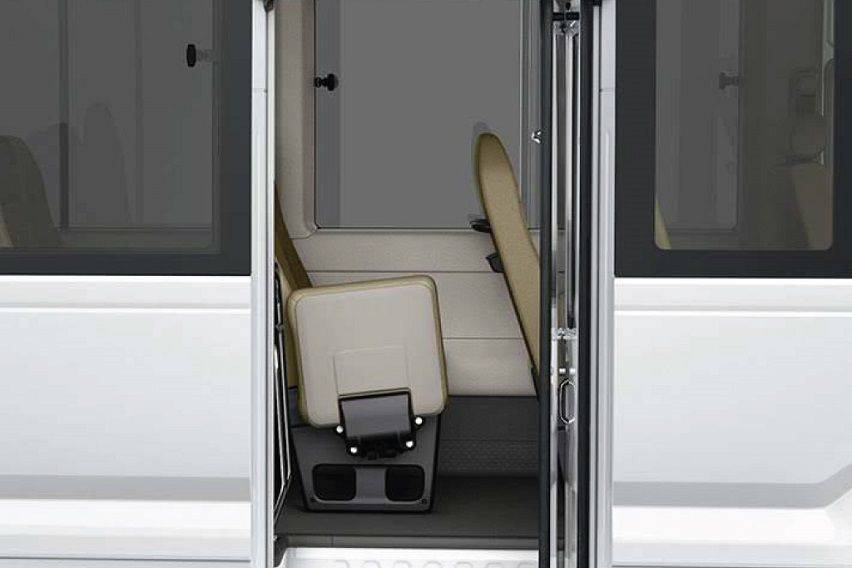 If you think the Toyota Coaster is not the minivan for you, you'll be glad to know it's not your only option. Here are other minivan models available in the country.
Hyundai County (PHP3.15 million)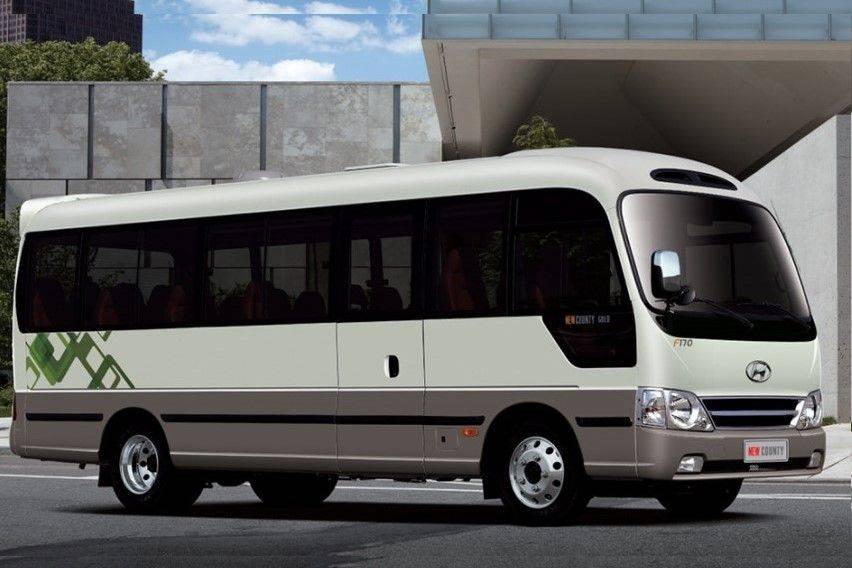 Described as "the bus of the best" by its maker, the Hyundai County has a seating capacity for a maximum of 30 people depending on variant. There's a Standard Body and Long Body version available, measuring (6350mm x 3350mm x 2630mm and 7085mm x 4085mm x 2630mm, respectively. However, the Hyundai website is displaying the price for only the 28+1 option (1 here refers to the driver).

There are six engine options available—one for the Standard and five for the Long Body—each delivering different levels of power and torque, making the County the most versatile model in this list for different purposes. Safety is enhanced by mechanical aids such as a load sensing proportioning valve, exhaust brake, and 9+10 brake booster.
Isuzu NQR (price not immediately available)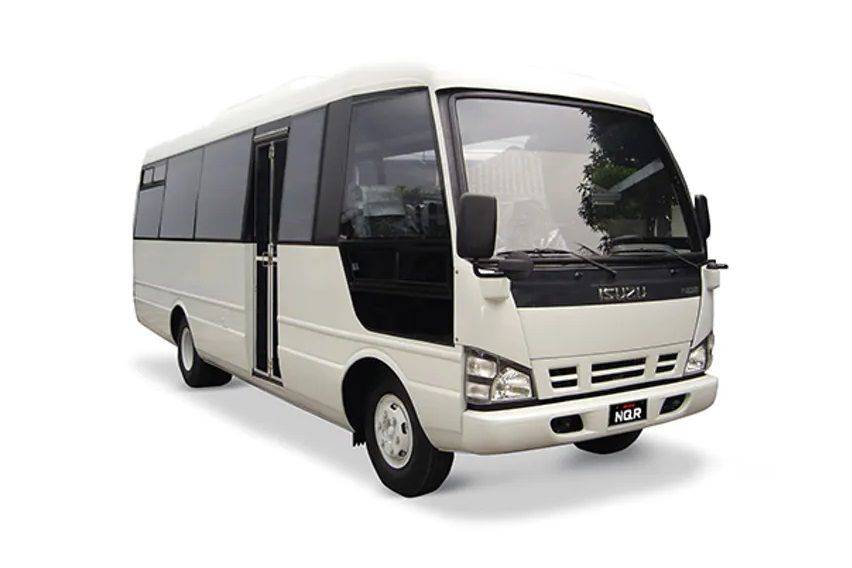 Naturally, the country's leading commercial vehicle brand has its own minibus. Based on the N-Series architecture, the Isuzu NQR minibus comes in either 28-seater or 35-seater capacity. Like the rest of the N-Series, the NQR is powered by a 4.0-liter, turbo-intercooler, Blue Power diesel engine that produces103hp and 230Nm of torque. The Blue Power label means this is one of the cleanest minibuses around with regards to emission. So if environmental friendliness is a priority, you can't go wrong with this offering from Isuzu. The NQR is available in aircon and non-aircon varieties
Mitsubishi Fuso Rosa (PHP3.5 to 3.9 million)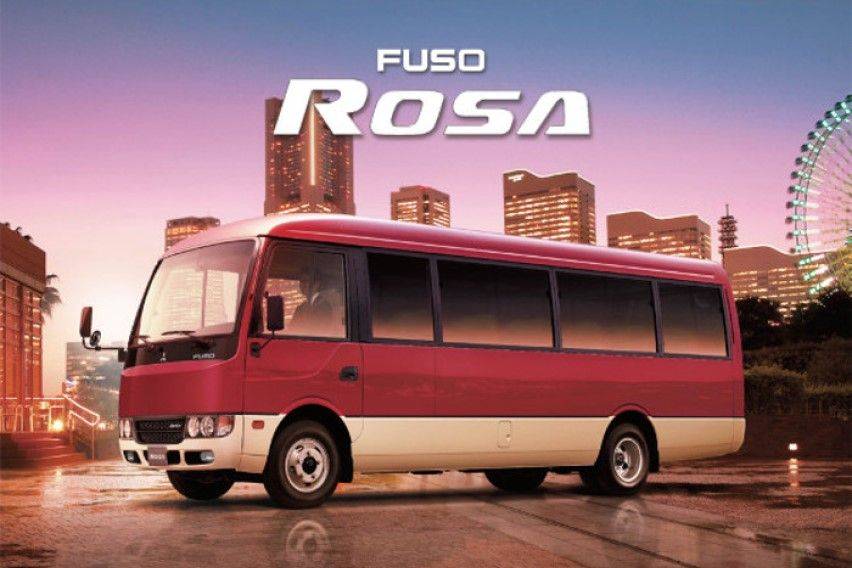 If you're okay with a lower passenger capacity, then the 26-seater Mitsubishi Fuso Rosa is a great Toyota Coaster alternative. Measuring 6245mm x 2010mm x 2630, the Fuso Rosa is good for 134hp and 370Nm, courtesy of its Euro-2 compliant 4.0-liter watercooled direct injection diesel engine with turbocharger and intercooler. This engine links to a 5-speed manual transmission. The lower capacity gives the Mitsubishi Fuso Rosa more legroom, and a flat deck means passengers won't have to contend with up and down flooring like in other minibuses. Notable extra features include reverse warning buzzer, 4-speaker audio, parcel racks, and folding type rear most seats. For those who wish for more passenger capacity, the Fuso Rosa also has a 29-seater and 33-seater available.
GAZ Citiline (PHP2.2 to 2.4 million)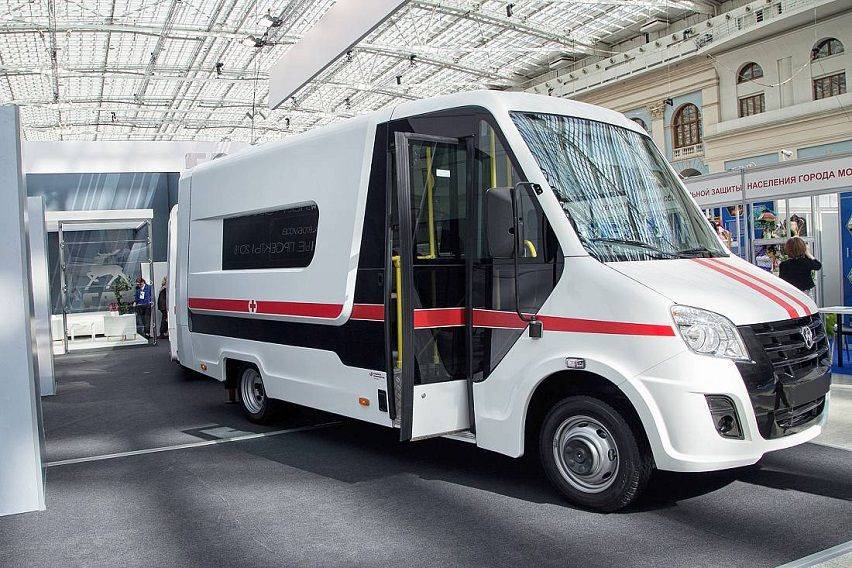 GAZ Motors (short for Gazelle) is a Russian vehicle maker that focuses on light commercial vehicles. Though the brand is practically unknown here, it's pretty popular in its home country, and judging by looks alone, its minibus offering has what it takes to compete in its segment. At 6088mm x 2530mm x 2720mm though, the GAZ Citiline noticeably smaller, and so passenger capacity suffers, as this vehicle can only carry 19 people max. A 2.8-liter Cummins intercooled turbo diesel engine propels this minibus to 120hp and 295Nm of torque, linked to a 5-speed manual gearbox. There's also an LPG option available. Added features include cruise control, 2-DIN audio with USB, power windows, and heat-absorbing glass.

Photos from Toyota, Mitsubishi, Hyundai, Isuzu, GAZ