Old against new: 2019 vs. 2020 Toyota Yaris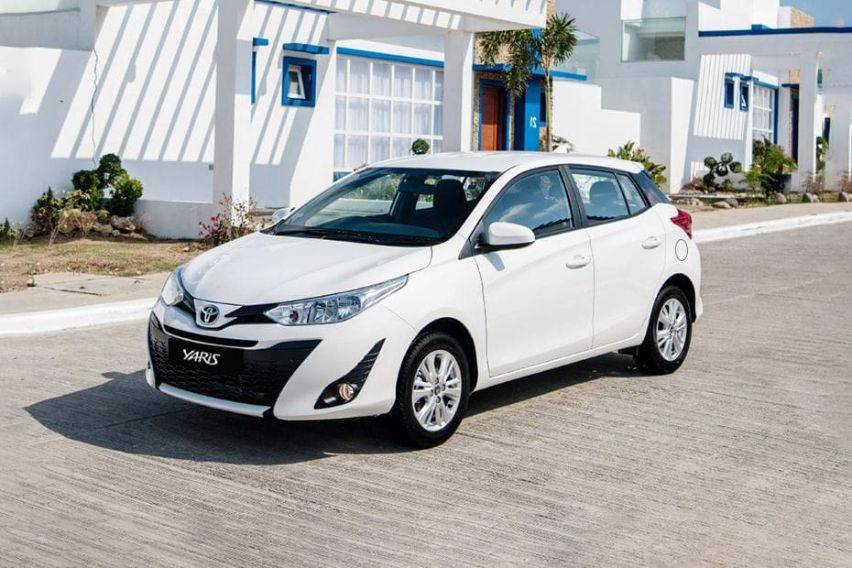 While we await the arrival of the actual 2020 Toyota Yaris, let's see how much it differs from its predecessor.
Exterior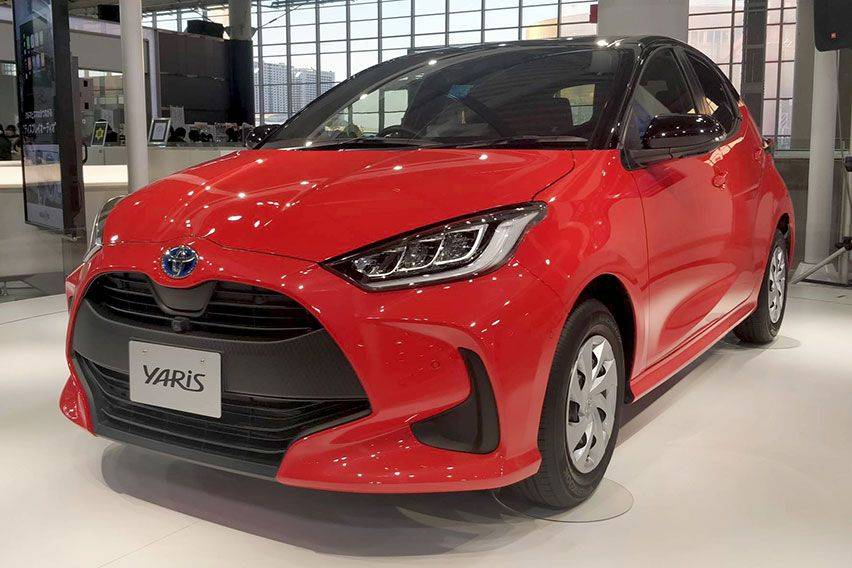 Larger, sharper, prettier—these are the three words that best sum up the new Yaris exterior. Up front, the most noticeable change is the fog lamp/air vent assembly is in the lower front grille, which now takes on a curvy trapezoid shape as opposed to the reverse-trapezoid of the outgoing model. The change actually mirrors what's been done with the Vios somewhat. Likewise, the air vent/fog lamp assembly that dimple the lower grille receives some restyling, as it now angles inward with a bit of curvature up top—just like in the new Vios. The LED headlights have also been updated, giving the Yaris' façade a less aggressive look.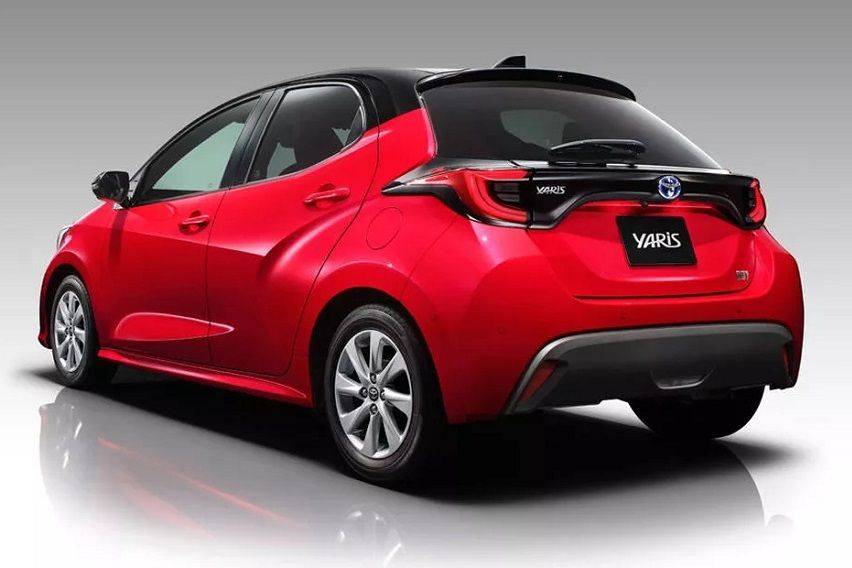 There's plenty of changes to be seen in the sides and rear as well. Suffice to say, the difference is staggering. For starters, the roof gets more sloped at the rear, and there's a lot more curves and less angles this time around. At the rear, a massive rear door garnish links the rear combination lamps, giving it sort of an 80s retro look. Stepping back, we'd say the new Yaris is having a bit of Nissan Juke envy.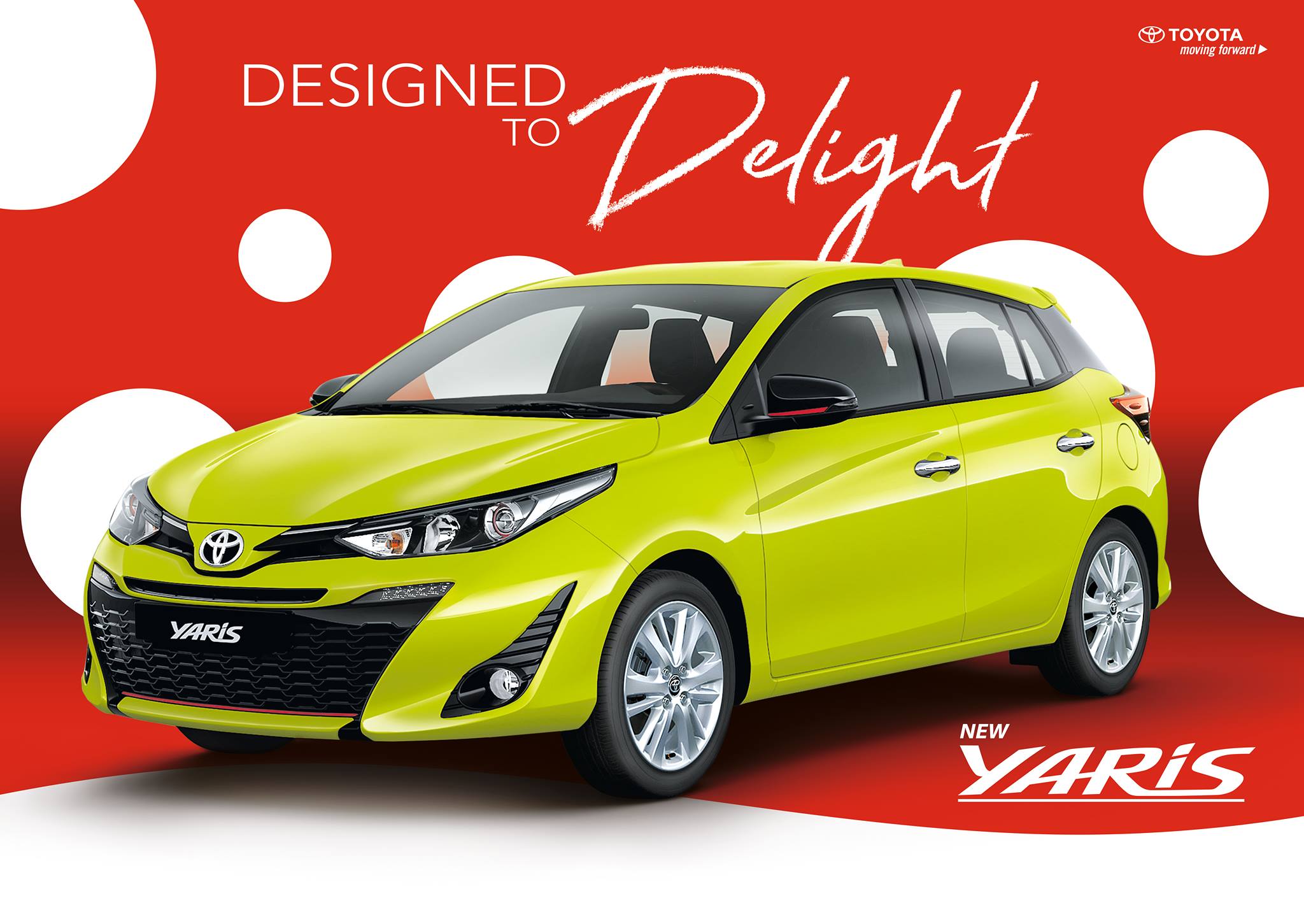 As for design improvements, the Yaris features a more rigid construction courtesy of the Toyota New Global Architecture (TNGA) platform, so drivers get lesser body roll while turning. A cross-beam element has also been added to the two front suspension struts—a feature regularly seen in high-performance cars.
Interior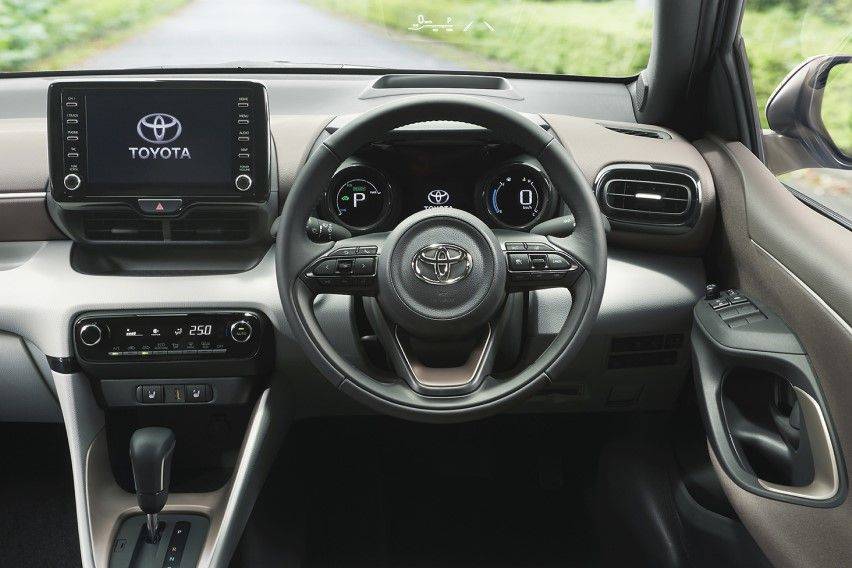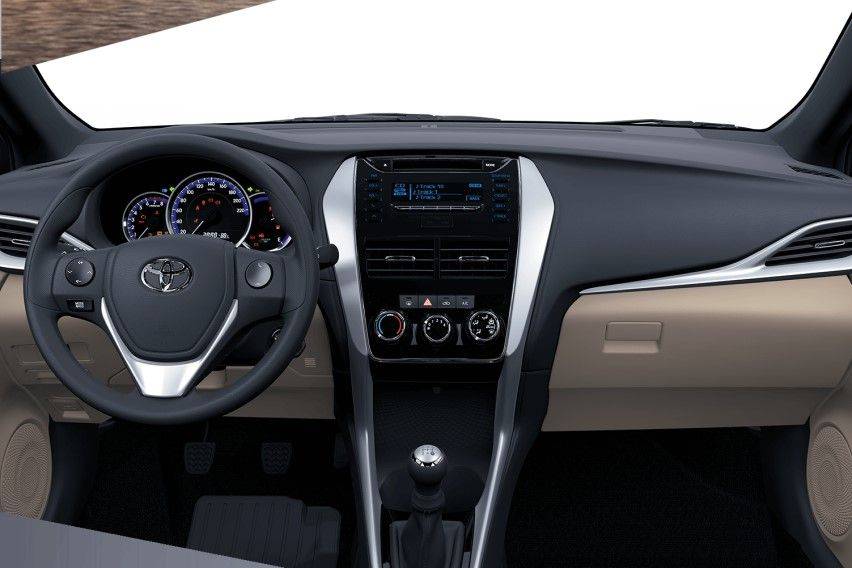 Inside, the Yaris is roomier than ever, starting with the slightly lower seating position that allows for more headroom. Even surprising is the amount of legroom and headroom at the backseats. The touchscreen is also now floating, as opposed to the one in the older model, where the display is integrated into the center dash. The new touchscreen display placement helps keep driver's eyes on the road. As it is outside, the new Yaris cabin features more curves, exuding a more ergonomic approach to design.
Powertrain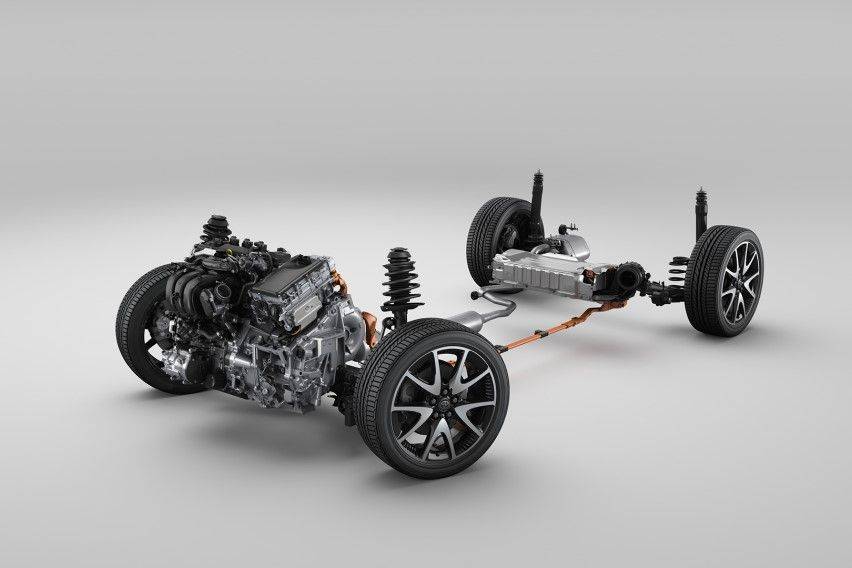 The new Yaris is equipped with a 1.5-liter Dynamic Force Engine that uses a hybrid system to deliver the highest fuel efficiency levels seen in such a vehicle. Aside from a hybrid system, the new Yaris is also offered in three other powertrain variants: a newly developed 1.5-liter inline three-cylinder Dynamic Force Engine with Direct Shift-CVT; the 1.5-liter Dynamic Force Engine with six-speed manual, and; an improved 1.0-liter engine with a compact and lightweight CVT.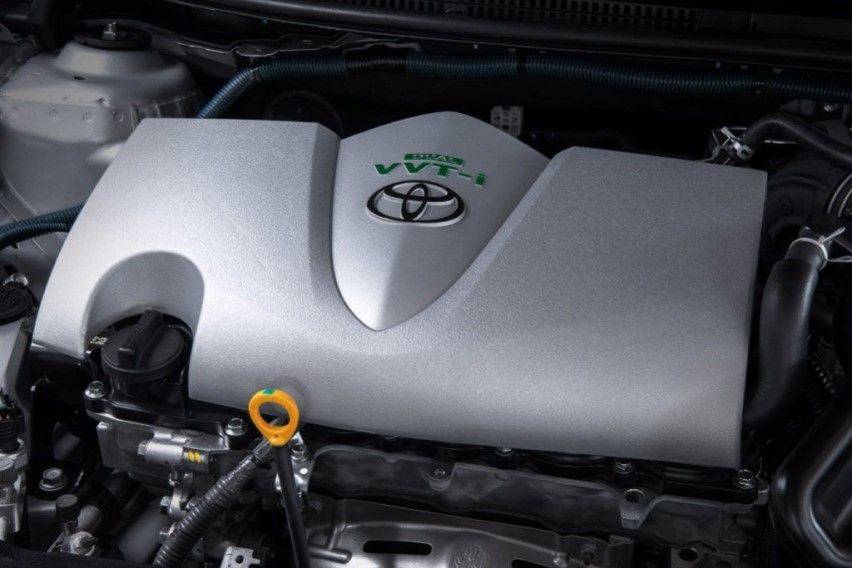 Powering the base E variants of the2019 Yaris is a 1.3-liter, inline-four cylinder engine producing 97hp with torque output at 121Nm, mated to either a continuously variable or 5-speed manual transmission. As for the 1.5-liter variant, it retains the same inline-four cylinder engine (106hp and 141Nm of torque) as its pre-facelift predecessor, though the G variant has been replaced with the S variant which boasts of Grip-type Chrome, six speakers, a push-button start/stop system, an eco-drive mode and a sport drive mode. Mated solely to a CVT gearbox, the 1.5 S variant now has a Toyota Vehicle Security System with alarm and immobilizer as well as Smart Entry with speed-sensing door lock.
Safety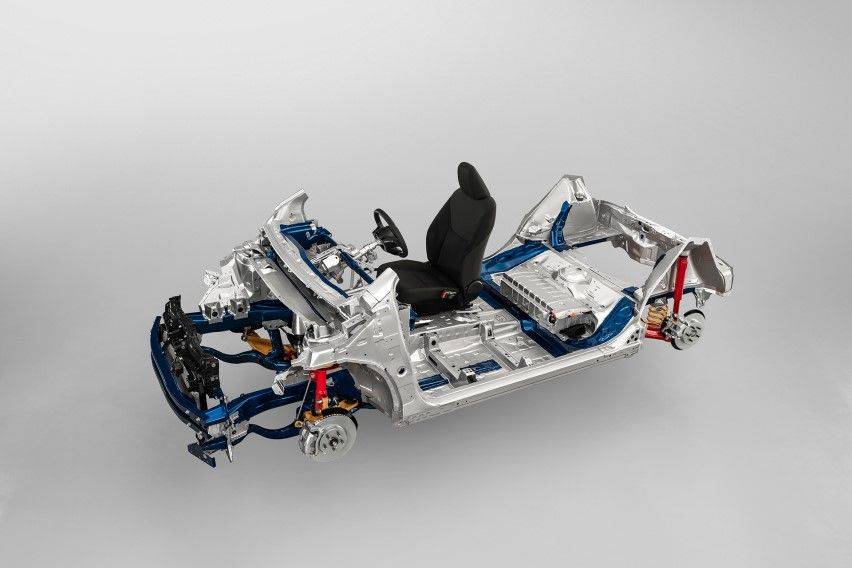 Toyota dubs the new Yaris as "the world's safest compact car." As for what makes it the safest in its class, the car comes with a lot of firsts, including an electric four-wheel drive system (a first for a Toyota compact car), Advanced Park support system (a first for a Toyota vehicle), and Turn Tilt Seats for easier ingress and egress (used by Toyota for the first time). Other nifty standard features include the latest Toyota Safety Sense, and the addition of center seat airbags that prevent driver and passenger from colliding with each other in case of a side impact.

The old Yaris hosts a barrage of of safety features, from basics such as such as anti-lock brake system (ABS) a crash, to more advanced systems such as hill-start assist, vehicle stability control, and a security alarm with immobilizer. Seven airbags are standard equipment across all variants (driver and passenger, side, curtain, and knee) to help protect the occupants in case of collision. The top model also comes with Smart Entry with wireless doorlock and speed sensing feature. All of the Yaris' focus on safety made it a 5-star rated vehicle by Euro NCAP.
Options
The 2020 Toyota Yaris launched in Japan in February, and came in the following options: Z (Front-wheel drive / CVT), HYBRID G (Front-wheel drive), HYBRID Z (E-Four-wheel drive). Price range is at JPY1,395,000 to JPY2,493,000 approx. (PHP 647,080 to PHP1,156,536 before fees and taxes).

The old Yaris comes in seven color options: Freedom White, Attitude Black, Orange Metallic, Gray Metallic (1.5 S only), Citrus Mica Metalic (1.5 S only), Thermalyte (1.3 models only) and Red Mica Metallic (1.3 models only). Pricing for this locally available hatchback are as follows: PHP1.07 million for the 1.5 S CVT, and P952,000 and P900,000, for the 1.3 E CVT and 1.3 E MT, respectively.

Photo/s from Toyota Motor Corporation
Explore Toyota Yaris