2020 Toyota Yaris: Pros and cons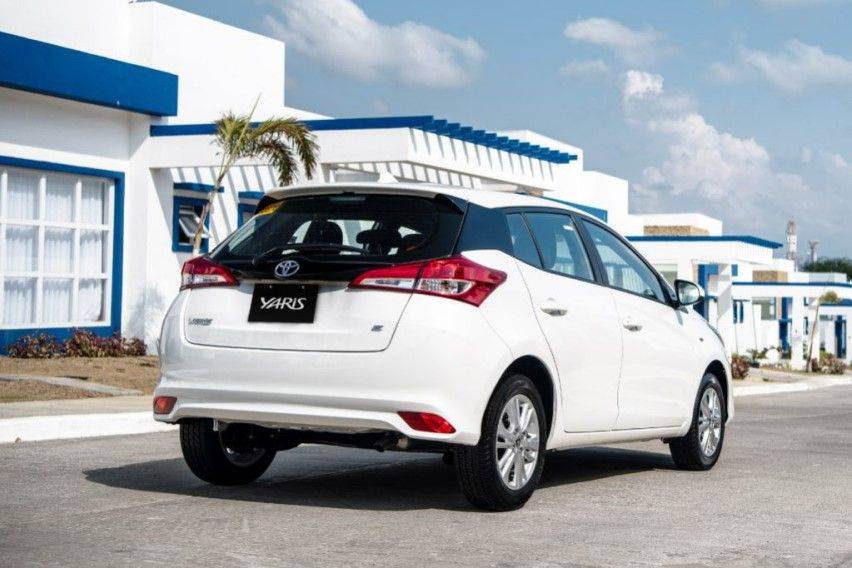 You can say what you want about the Toyota Yaris—a lopped-off Vios, a hit or miss affair, a pale Mazda2 imitation, etc. For a relatively affordable Toyota model failing to break into the top 10 bestselling cars in the country, any inhibitions you may have about this hatchback is probably justified. But don't be quick to dismiss the currently available Yaris—a carry-over from the 2019 model year—without getting to know more about it first.

Here's a list of pros and cons for you to see whether the 2020 Yaris merits your second look—perhaps even your wallet.
Pros
1. Impressive interior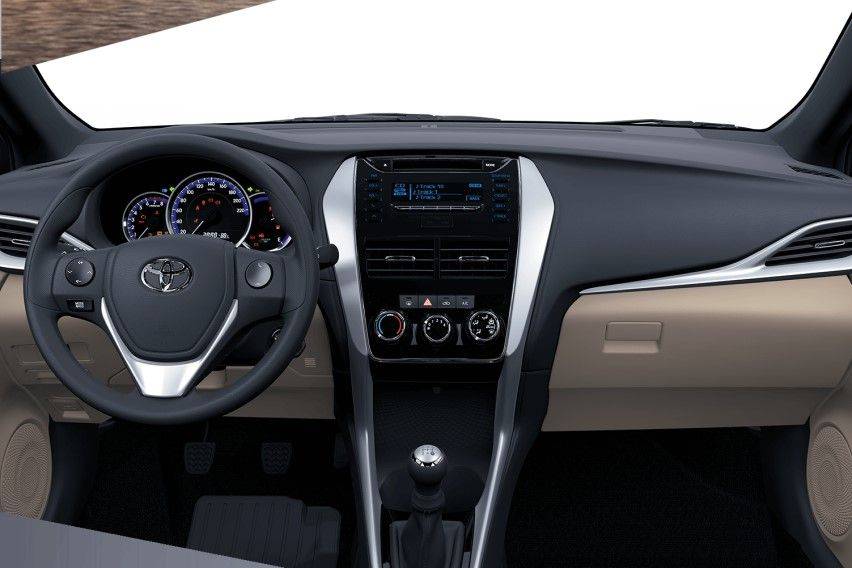 Cabin-wise, the Yaris hatchback boasts plenty of high quality textured surfaces, and an overall design that largely mirrors its sedan counterpart. Although it's clearly a budget hatch, there are enough soft-touch panels to give off an upscale feel. Speaking of upscale, all the controls are in the right place, elevating the car's sense of ergonomics. From the leather shift lever, to the silver door handles, to the push start feature (1.5 S CVT only), everything in the cabin tells you this isn't just your run-of-the-mill entry-level car.

2. Excellent fuel efficiency

One of the major reasons the Toyota Vios is the number one choice for taxi operators is that its engines are very fuel efficient, especially when taxi drivers employ their half-open hood technique (which reportedly helps cool the engine better, leading to fuel savings—at least that's the belief). The Yaris engine bay houses the same engines as the Vios. This means the top variant runs on a 1.5-liter gasoline engine that delivers 106hp and 140Nm of torque, with shifting provided by a continuous variable transmission. Meanwhile, the lower trims come powered by a 1.3-liter engine with 98hp/123Nm of output, paired with a 5-speed manual. Both are known to deliver the excellent fuel economy that taxi drivers and other commercial ventures enjoy.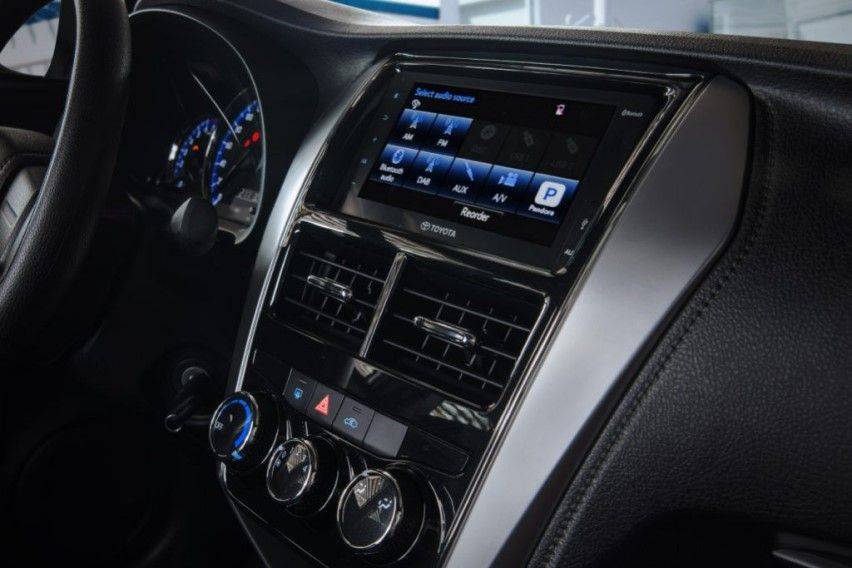 Car buyers have three Toyota Yaris variants to choose from, and the respectable variety allows buyers to choose their own set of equipment to suit their budget. The base model 1.3 E M/T is loaded with upscale features like a 7-inch display audio with Bluetooth and Weblink, vehicle stability control, and side curtain shield SRS airbags. From there, the buyer can choose between the 1.3 E CVT and 1.5 S CVT trim levels.

4. Renowned Toyota reliability

It's made by Toyota, so you're sure that you're buying a car that's going to be dependable for many years to come. Not to mention, the excellent aftersales support that goes with it. As mentioned, it's basically a Vios without the trunk, and the Vios is the country's bestselling car for more than a few good reasons. With regular maintenance, there's no reason your Yaris will serve for many years. Plus, Toyota parts and services are affordable and readily available.

The Yaris is chockfull of safety features, from basics such as such as anti-lock brake system (ABS) and airbags (driver and passenger, side, curtain, and knee) to help protect the occupants in case of a crash, to more advanced systems such as vehicle stability control, hill-start assist, and a security alarm with immobilizer. The top model also comes with Smart Entry with wireless doorlock and speed sensing feature. The Yaris is also a 5-star rated vehicle by Euro NCAP.

The Yaris is one of the few lucky Toyota models to make it to the brand's GR range, which tells you a lot about its steering and handling potential. The car is known for its spot-on responses, although acceleration is sluggish. That said, once the Yaris is up and running, you'll immediately feel the robust feedback that makes for one sporty ride.
Cons
1. Ride feels a bit stiff

Owing to the car's size and the carmaker's focus on sportiness, the ride quality is compromised, and a bit of road harshness can be felt inside the cabin. Though not necessarily strong enough to be annoying, you'll have to test drive the Yaris to see for yourself to see if you're okay with the road feel being transmitted to the steering column and the rest of the cabin.

2. Not for the vertically endowed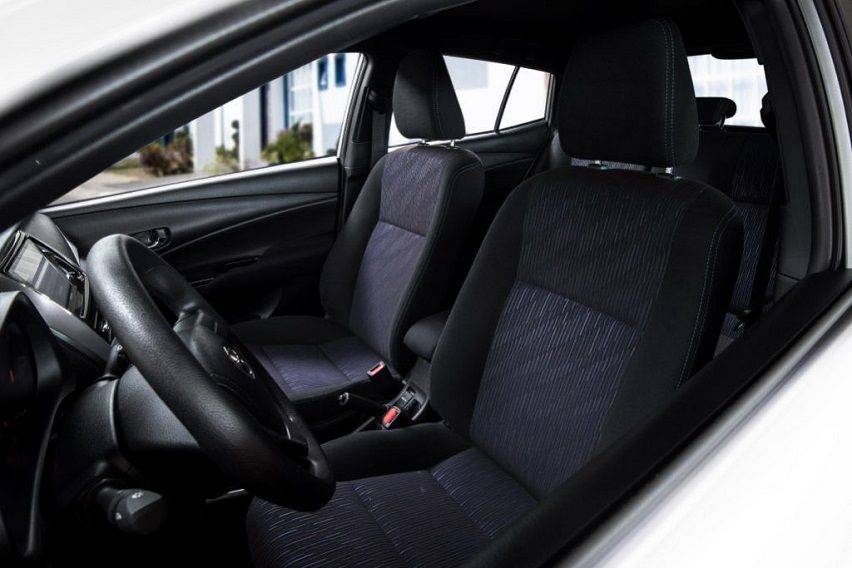 Persons of tall stature may find the headroom of the Yaris severely wanting. Not only that, elbow room and legroom will feel cramped as well. Granted, any hatchback will feel overly confined for any large adult, so if you can dunk a basketball, you probably deserve a much bigger ride in the first place.

The Yaris is meant to be a daily driver, so a lively acceleration is probably not a priority for most Yaris customers. If you're looking for better 0-100kmph numbers, you'll be better served by the Yaris's platform brethren, the Mazda2.
Yay or nay?
With all the goodies stored in the 2020 Toyota Yaris, it's easily one of the better options in its segment. With the renowned Toyota reliability and affordable price tag (PHP900,000 to PHP1,065,000), the Toyota Yaris easily fits the need of many of its target car buyers. Steer clear of the Yaris though, if you're looking for a more spacious car with better performance numbers and even more high tech features.

Photos from Toyota Motors Corporation