Toyota Innova vs. the competition: Your other local MPV options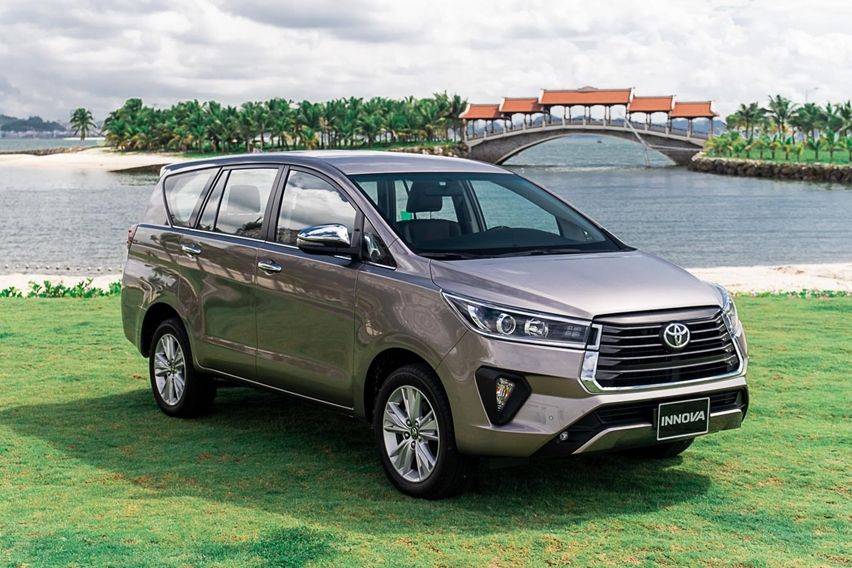 Multi-purpose vehicles (MPVs) is a term unique to Asian regions—western regions are more inclined to call these vehicles minivans. Perhaps it owes to the fact that these vehicles are as widely used for commercial enterprises as they are for personal and familial reasons, and that's why the term of endearment stuck.

While all this is speculation though, one thing is for sure—the MPV segment is one of the most robust automotive classifications in the country, representing some of the biggest markets for local car brands. And the biggest selling MPV of them all, hands down, is the Toyota Innova. Instantly becoming the country's number one selling car when it arrived in 2005, the Innova is been a staple in the Philippine's top ten bestsellers since then.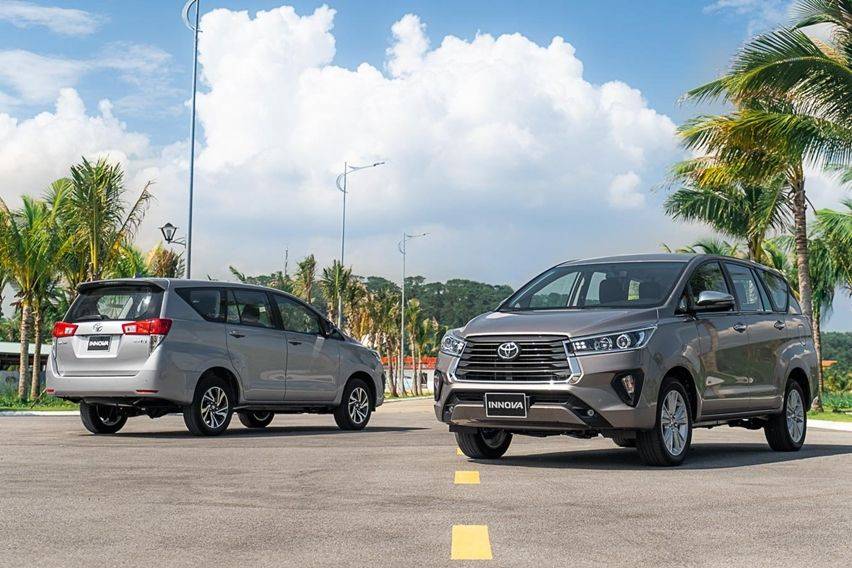 Now on its second generation, the current Toyota Innova is built on the Toyota New Global Architecture (TNGA), the lighter yet stiffer vehicle platform that also underpins the current generations of the Fortuner SUV and Hilux pickup. The latest Innova range offers a choice between a gasoline engine (134hp, 183Nm) and 2.8-liter diesel (169hp, 360Nm). Transmission options vary between a 6-Speed AT with Sequential Control and 5-speed M/T.

Perhaps the most impressive change to the Innova's latest iteration is the introduction of second row captain seats, ushering a more upscale market direction for once humble replacement to the Revo. Other high-class features include Smart Entry and Push Start, interior ambient lights, two driving modes (ECP and Power), automatic climate control, and a TFT touchscreen infotainment with navigation, Bluetooth, USB and auxiliary input, to name a few.

With 12 variants in all, the Toyota Innova is second only to the Toyota Hilux in terms of versatility among Toyota Motor Philippines' (TMP) current crop of offerings. But with a starting price of PHP1,036,000 for the base 2.0 J Gas M/T, the Innova has grown well beyond the reach of many budget MPV buyers. So what other choices are there? For you MPV-shopping folks, here are some of your best options.

The Innova's smaller sibling is easily one of the most popular MPV models sold in the Philippine market today. It was a regular top ten ranker in the Philippines' list of bestselling cars since it came out, but eventually bowed out of the exclusive group in 2019, losing to the more stylish Mitsubishi Xpander.

The current Toyota Avanza, was given a sort-of major exterior overhaul, starting with a brand new fascia that gives the vehicle a sportier, more streamlined face. The facelift introduces new split-type LED headlamps which blend with the character lines of the hood's sheet metal better. The front fog lamps are also a new look alongside the blacked-out lower front grille. A new set of alloy wheels, mildly tweaked rear, and the fin-type antenna complete the new Toyota Avanza's exterior. Whether this will be enough for the the Avanza to retake its top ten position remains to be seen.

Two engine choices are available to Avanza shoppers—the first is a 1.5-liter engine for the Veloz and G variants (103hp, 136Nm), and the second is a 1.3-liter engine for the E and J trims (95hp, 121Nm). Transmission choices include a four-speed automatic and a five-speed manual for all trims except the Veloz, which is solely available in automatic.

As for infotainment, the Avanza relies on a 6.8-inch capacitive touchscreen display infotainment system that also comes with T-Link Mirroring that allows Apple CarPlay and Android Auto connectivity. This multimedia console is enhanced with high-resolution K2 Technology audio that enables music streaming and hands-free operation.

Given how the Innova and Avanza lord over the market the Suzuki Ertiga will likely be an MPV that most Pinoys won't be familiar with. And that's a shame, because—at least on paper—it appears to be a well-equipped alternative to the Japanese car giant's MPV offerings, not to mention a worthy contender in its segment.

A 1.5-liter 4-cylinder K15B sits in the Ertiga's engine bay, capable of delivering 103hp and 138Nm of torque. Low trims have a five-speed manual, while upper specs come with a four-speed automatic. The latest model aims to spice things up interior-wise with more exciting design cues, such as a three-tone dashboard, D-shaped steering wheel with control buttons, 10-inch infotainment system, and to top it all off, there are faux wood grain accents here and there, giving the cabin an even more premium feel.

Those who are on a truly tight budget will be happy to know that there's an MPV that doesn't even break the PHP700,000 barrier. Foton is a popular commercial vehicle brand that has recently started making passenger vehicles, and if their strong and sturdy buses and trucks are an indication, the Foton Gratour iM6 will likely be more of the same. Powered by a 1.5-liter DAM15D inline-four DVVT gasoline engine mated to a 5-speed manual and capable of delivering 112hp and 150Nm, this Chinese-made MPV possesses some nifty features, including a large 10.1-inch infotainment system, rearview camera, and genuine leather seats.

Budding Korean car brand Ssangyong's entry into the MPV segment, the Rodius, isn't going to turn any heads, and that's probably a positive for this humble "sleeper" car. Though listed as an MPV, the Ssangyong Rodius' heft puts it in borderline SUV territory. It's powered by of 2.0-liter diesel (155hp and 360Nm), the Rodius comes with creature comforts that include a touchscreen monitor with Bluetooth connectivity.

While the international version comes in a choice of three transmissions, only the 6-speed manual or 5-speed automatic transmission are being sold here. The SsangYong Rodius has three well-equipped variants, though for a relative unknown, its million-plus price range could be a turn-off for most buyers.

When it comes to style, few MPVs can measure up to the Mitsubishi Xpander. From its Dynamic Shield front fascia to its futuristic character lines, the all-new Xpander certainly looks prettier than many other vehicles in its class. The LED position lights and combination tail lamps are easy on the eyes, and the 16-inch two-tone alloy wheels make a great introduction to the sleek and tasteful exterior.

With four variants available, all Xpanders are equipped with a 1.5-liter inline-four 16-valve DOHC MIVEC engine that delivers 105hp and 141Nm of torque.

A modern dashboard welcomes the Xpander's occupants, placing great emphasis on ergonomics for everyone—the driver most especially. The high user-friendliness is matched by the use of high-quality plastic and fabric materials that help the cabin look particularly upscale for the price point.

Photos from Toyota, Ssangyong, Foton, Suzuki, Mitsubishi