2021 Toyota Hilux: Pros and cons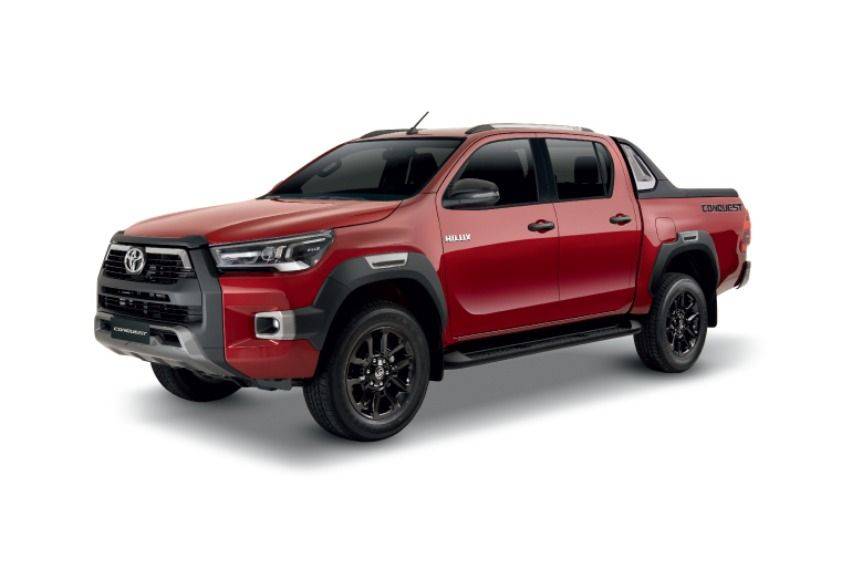 The latest version of one of the most formidable off-roading workhorses has been unleashed to the local auto market last September. With a whopping 13 variants in all, a lot of expectations are banking on the 2021 Toyota Hilux to sell big, and the name of the top variant—Hilux Conquest—spells out every intention that Toyota has for its flagship pickup.

So does the second bestselling model of 2019 still deserve your hard earned money this year? We pick apart the current Hilux's good and bad for your informed car-shopping decisions.
Pros
1. Exemplary off-road capabilities

There's only one pickup known to have conquered both the North and South poles. That accomplishment alone should be enough to convince you that the Toyota Hilux is one dependable all-terrain machine. Far more rugged than most alternatives in its class, the Hilux is supported by a double wishbone system at the frond and a leaf spring rigid axle out back. The 4x4 variants come with the added benefit of an auto disconnect differential and differential lock for better traction on slippery surfaces. Simply put, the Hilux is just built to overcome nature's toughest surfaces, but if you truly want to explore roads less traveled, go for the 4x4 Conquest.

2. City driving excellence

Whether it's the urban or the actual jungle, the Hilux is ready to deliver impressive dynamics. The aforementioned suspension system provides just the right amount of stability and firmness to the ride quality. Precise steering also makes the Hilux easy to maneuver on busy Metro streets.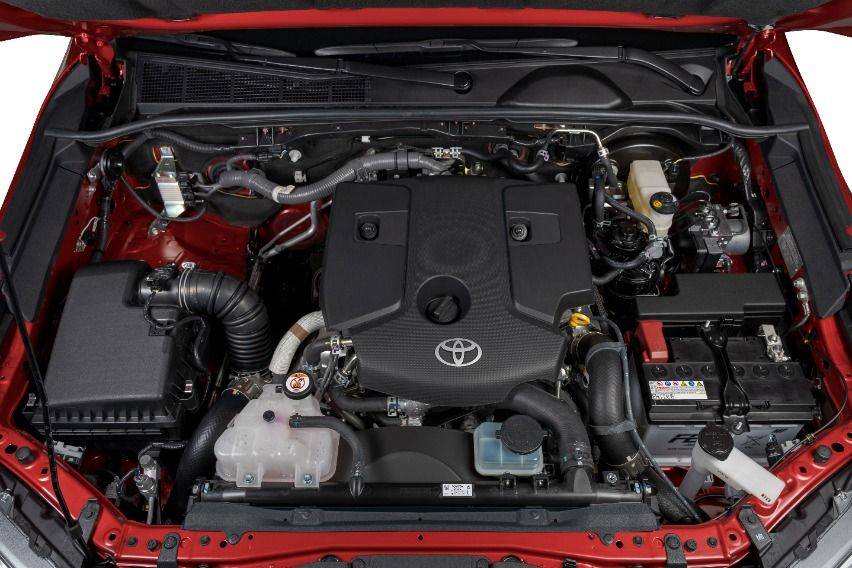 The latest of the eighth generation Hilux that you can buy at Toyota dealerships nationwide comes with a choice between a 2.4-liter (2GD-FTV, 148hp and 400Nm) for the 4x2 variants, and a 2.8-liter (1GD-FTV, 201hp with 420 – 500Nm of torque depending on transmission) for the 4x4 models. Though these are the same engines as before, they are more powerful than the ones installed in the outgoing Toyota Hilux. The Hilux's two transmission options—a 6-speed automatic and 6-speed intelligent manual—are just as tough. With reviewers all over praising the latest Toyota pickup's acceleration, you know you're buying into a robustly powerful pickup.

4. Looks as tough as it works

If you don't like the sleek styling of most crossovers, the new Hilux will be a sight for your sore eyes. Its brawny and beefy aesthetics are inherent across the range—even the base model means serious business. A bold front fascia and bi-beam headlights come standard in the upper trims. Meanwhile, a roll bar, roof ornament, bedliner and overfenders, and side decals add to the Hilux Conquest's sporty look.

5. A Hilux for every purpose

Did we mention that you have 13 Hilux variants to choose from? Whether you want a single cab, double cab, 4x4, 4x2, automatic, manual, etc.—you name it, there's a Hilux available for you. Choose the cab and chassis model and you can have the rear customized to your liking. Commercial people hauler, you say? There's the 4x2 FX with rear air conditioning system for that. And with a price arrange between PHP936,000 to PHP1,850,000, every Hilux variant is well within the reach of most Filipino carbuyers.

6. That smile-inducing tailgate assist

All four Conquest variants come with the nifty tailgate assist feature. This function smoothens the drop of the tailgate, thereby easing the strain on the cables and hinge by preventing the gate from freefalling. Aside from the benefit of added durability to tailgate parts, this feature also promotes better safety—you can even have your kids open up the tailgate without fear of harm or injury.

7. User-friendly interior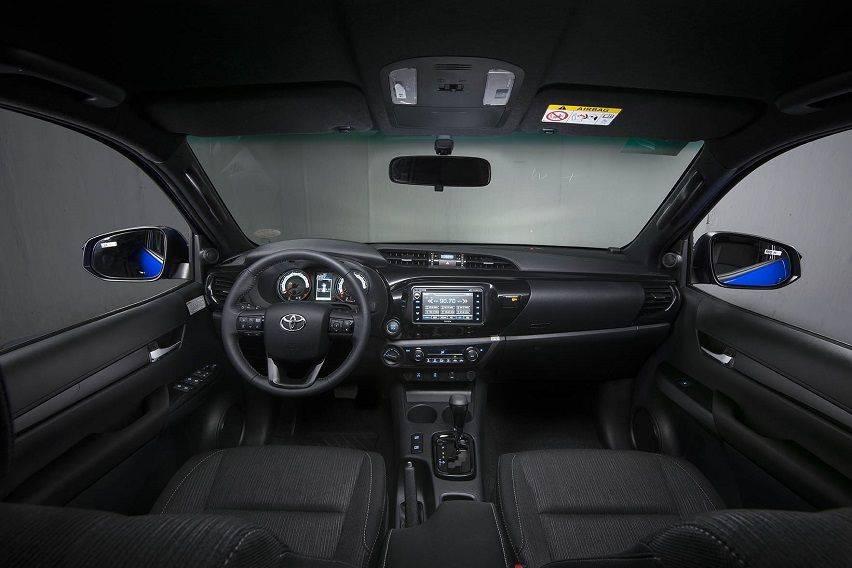 Inside the new Hilux, you won't have to worry about overly complicated controls. All of the interior components are designed to be ergonomic and easy to use. Even the updated infotainment system is hassle-free. the large 8-inch touchscreen (6.75-inch on lower models) permits hands-free Bluetooth mobile device connectivity, with Apple Carplay, Android Auto, and Smart Device Link capabilities, as well as AM/FM/ Bluetooth/USB compatibility and six speakers to handle the audio output (only four in lower trims). Conclusively speaking, the Hilux is an ideal for those who don't want to be concerned with any distracting technology.

Although the Hilux is a large vehicle, available parking sensors and reverse camera (Conquest trims only) make it a bit easier to squeeze into narrow parking spaces and avoid costly fender benders. It never hurts to have features that improve peace of mind, so if you're not confident with your tight spot maneuvering skills, then go for the upper Hilux trims that come with these parking helpers.
Cons
1. Some variants are on the expensive side

With the top-ranging Conquest retailing at PHP1.85 million, the 2021 Hilux is not the cheapest pickup in the class. If you don't plan on venturing off-road, you'll save money choosing the pickup's lower variants.

2. Mediocre safety scores

The eighth generation Hilux has a few safety caveats, at least when you ask the Europeans. Managing only three stars from the European New Car Assessment Program (Euro NCAP), the pickup's driver-side front impact protection leaves much to be desired. Pedestrian and Safety Assist systems were also rated poorly. However, ASEAN NCAP rates the latest-gen Hilux at five stars, so it's up to you who you want to believe. The 2021 Conquest now comes with vehicle stability control, hill start assist control, and downhill assist control, in addition to basics such as SRS airbags, seatbelts, and anti-lock brakes.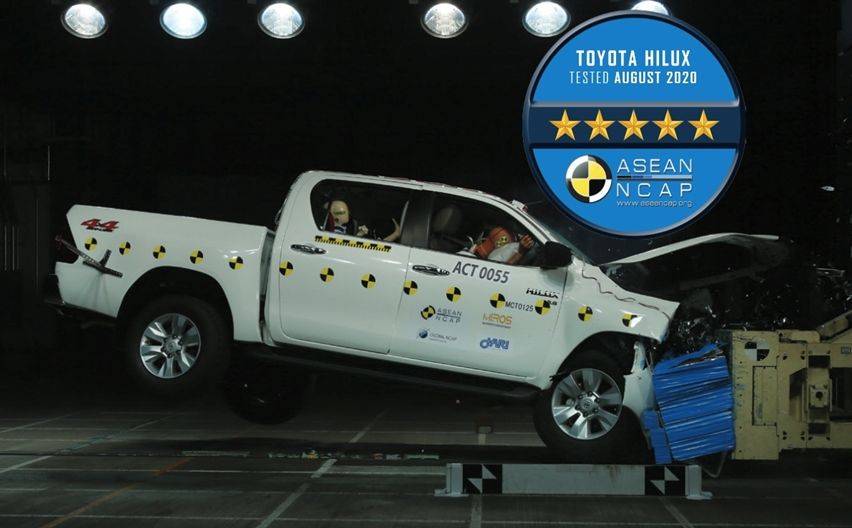 The Hilux's 279mm maximum ground clearance is the tallest in its class. This makes it an intimidating off-road machine, but the tall stature poses a problem for certain family members to climb aboard. This is specifically applies to young children and the elderly.
Yay or nay?
With the nameplate now over 50 years old, the Hilux pickup has certainly proved that it can stand the test of time. It's also one of the more diverse pickups you can find, so you really can't go wrong with buying it. However, folks looking for a more powerful pickup will want to consider the
Ford Ranger
or
Chevrolet Colorado
.

Want to learn more about this formidable workhorse? Head on over to the Toyota Hilux's page on Carmudi to view information on specs, pricing, and more. Click on this link.