Toyota Prius C vs. the competition: Your other local hybrid hatchback options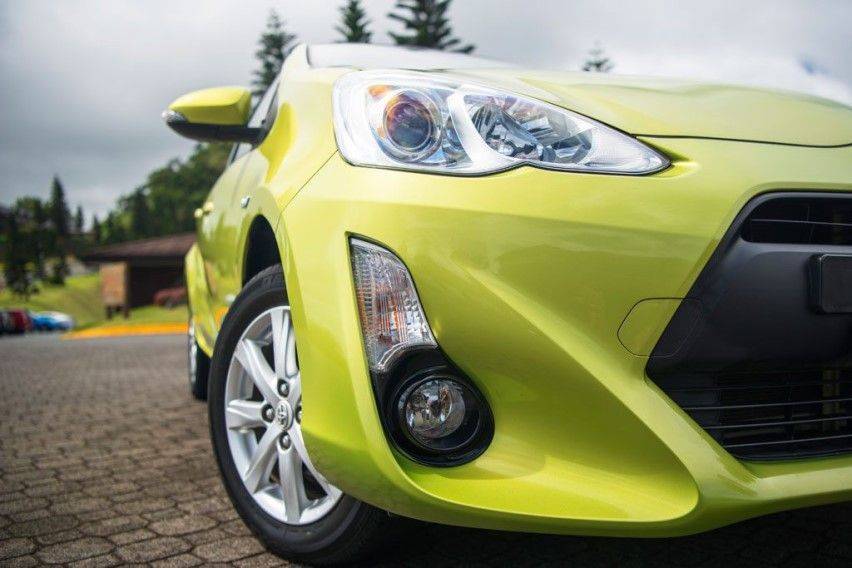 Long before everyone else, the Prius sedan became the pioneering hybrid car in the Philippines when Toyota Motor Philippines (TMP) brought it to the country in 2009. Three years later, the Japanese marque brought in its hatchback sibling, the Toyota Prius C.

To date, TMP is offering only one Prius C variant, and judging from its contents, it's the only one you'll ever need. It's got tons of powered amenities (driver seat, push start, windows, doorlocks, rearview mirror, etc.), S-flow climate control, shift-by-wire transmission, leather upholstery, and so on. Infotainment duties are handled by a 6.5-inch display with Bluetooth and USB connectivity plus call and audio streaming functions. A 3.5-inch TFT screen displays trip information.

The current locally available model is propelled by a Hybrid Synergy Drive, Variable Valve Timing - Intelligent, 4-cylinder in-line DOHC, 16 valve powertrain, pushing a combined 72hp and 111Nm of torque. This combo has a reported fuel economy of 54mpg (23km/l) in the city and 50mpg (21 km/l) on the highway. Shifting is handled by an Electronically Controlled Continuously Variable Transmission (CVT) with ECO and EV Mode Settings.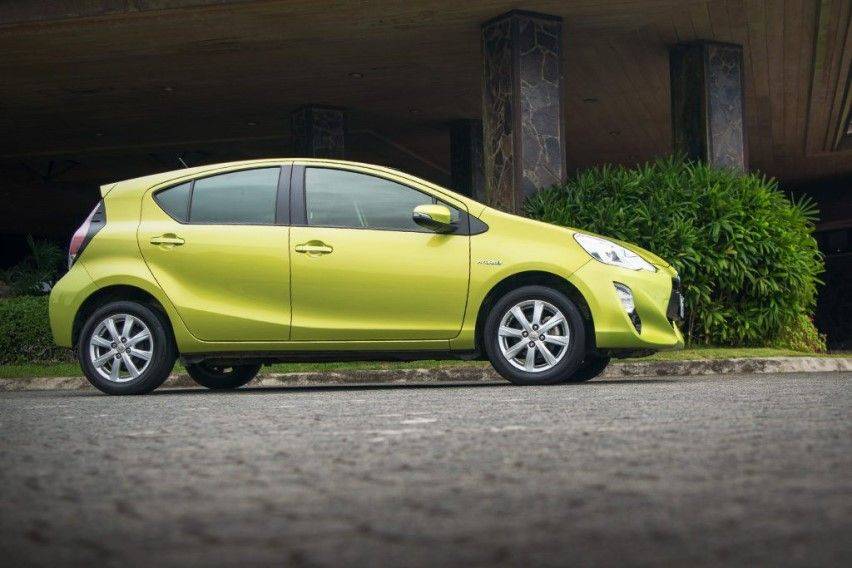 You can't really go wrong with a Toyota, and so when it comes to hybrid vehicle options, the Prius C is easily one of the most capable choices you can have. It's also one of the many hybrids in TMP's roster, which includes the Corolla Altis, Corolla Cross, and Prius sedan.

But should you ever find the Prius C is not for you, know that our own automotive market now offers many other hybrid vehicles for sale. Here are some of the Prius C's biggest competitors.

The Hyundai IONIQ Hybrid is fitted with a 1.6-liter CVVT engine and a 42kW Li-Ion battery. Seating up to five passengers, the crossover hatch comes with six airbags, anti-lock braking system, and a rear camera with dynamic guidelines. These and other onboard safety features helped the Ioniq Hybrid top ASEAN NCAP safety ratings. The Ioniq hybrid starts at around P1.5 million, making it a cheaper alternative to the Toyota Prius C. Some of its connectivity features include the Blue Link, which allows drivers to unlock or lock their vehicles using a smartphone app. It's Apple CarPlay or Android Auto ready, with infotainment controls housed in a 5-inch display.

Owing to its hatchback configuration, the Lexus CT 200h is the smallest and cheapest hybrid out of Lexus' electrified line, but that doesn't mean it lacks in features. Powered by a 1.8-liter hybrid engine, versatile driving modes, advanced safety technology, and a luxurious, leather wrapped cabin, what the CT500h lacks in size and heft, it more than makes up for in features. Like the IONIQ, the CT200h also comes in front-wheel drive configuration.

As the only Chinese-made car on this list, the BYD Tang faces some very tough competitors in a market that heavily leery of products made from The Forbidden Kingdom. Nevertheless, this four-door 7-seater crossover has showed some staying power, as it's still around two years after release (the same thing can't be said about the ill-fated Hyundai Kona and Honda CRZ hybrids). The BYD Tang battery boasts a pure electric range of over 80kms on a single charge. The electric motor is paired with a 2.0-liter engine that yields a combined 505hp. The cabin has leather seats, an engine start/stop button, and a central digital gauge cluster. Granted, it's a whole lot pricier than the Prius C, but it's also bigger.

Photo/s from Toyota, Hyundai, Lexus, BYD