Buyer's Guide: 2018 Audi A8 L Quattro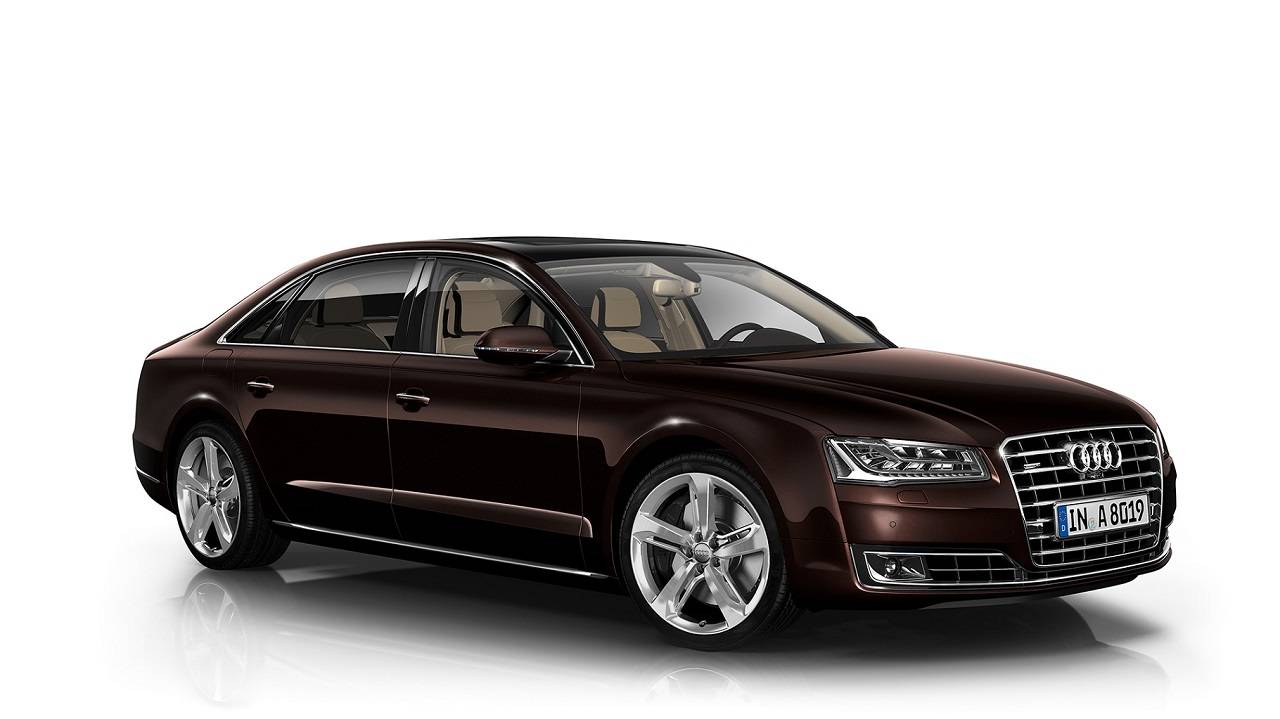 If there's one thing that Audi is known for, it's the German manufacturer's uncanny ability to combine sophistication with an unassuming low profile. Though the Audi A8 L Quattro is very much a top-of-the-line luxury vehicle, it's not an attention-grabbing magnet like many executive sedans in its class. So if you're looking to enjoy premium quality wheels while flying below the radar, then the Audi A8 L Quattro deserves your serious consideration.
Specification
The A8 evolved into a longer wheelbase (hence, the 'L') layout in 2016 to match its competition from BMW and Mercedes-Benz. The biggest change for the latest A8 lineup is the dropping of two engines, the diesel-fueled V6 TDI (because of the VW/Audi diesel emissions controversy) and the 12-cylinder (because of low sales numbers). Fortunately, the 3.0- and 4.0-liter TFSI Quattro engines (333 and 450 hp, respectively) provide all the juice that one may need to squeeze out all the best that the standard Quattro all-wheel drive system has to offer. An eight-speed automatic transmission with Dynamic Shift Program (DSP) ensures faster and seamless gear changes without any noticeable break in propulsive power.
Exterior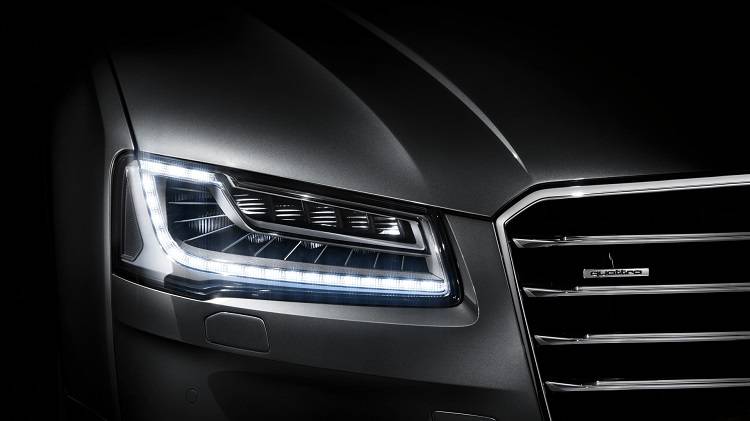 The 3.0 TFSI is equipped with LED headlights and taillights, a sunroof, 19-inch wheels, sporty bumpers and side sills, dual-pane acoustic glass, power exterior mirrors with heater, front and rear parking sensors, and a power trunklid, among other stuff. The 4.0 adds 20-inch wheels and panoramic sunroof to the list.
Interior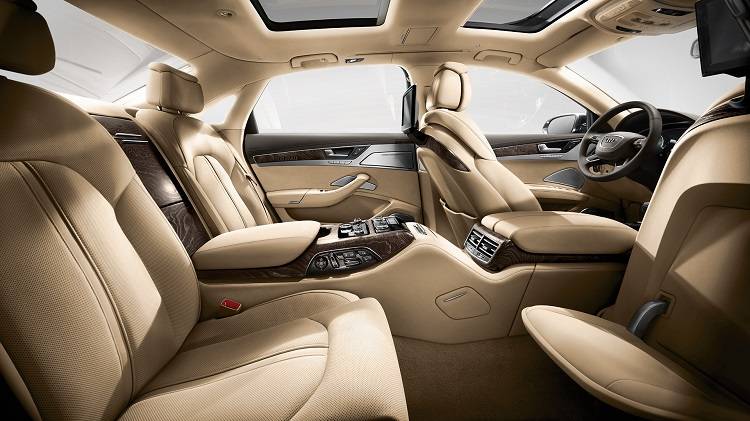 Standard interior features inside the 3.0 TFSI include leather upholstery and accents, wood interior trim, four-zone automatic climate control, 14-way power adjustable front seats, power-adjustable steering wheel, and power sunshades. As for electronics, the 3.0 has in-car 4G LTE WiFi, Audi's MMI infotainment interface, navigation, voice controls, eight-inch display screen, and 14-speaker Bose surround sound system.
The 4.0 adds diamond-stitched leather, suede headliner, 18-way multicontour power front seats, side- and top-view cameras, heads-up display, rear cargo pass-through, blind spot monitoring system, and interior active noise cancellation.
Space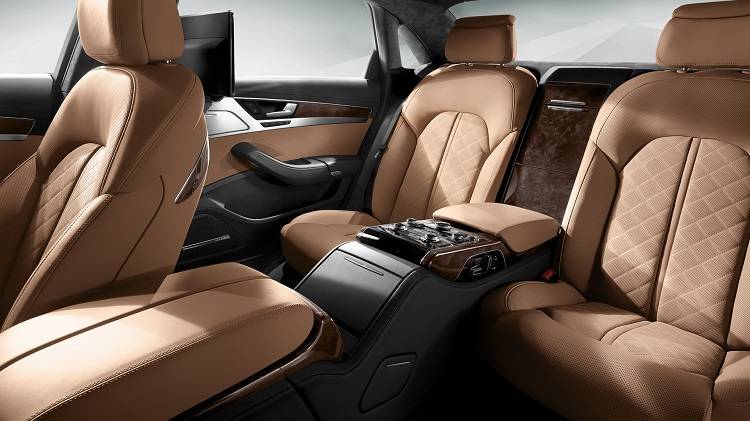 For shoppers of executive sedans, cabin comfort and quality can certainly be the deal maker or breaker. The Audi A8 L rises to the occasion with generous space, smart design cues, excellent materials and even more exceptional high-tech gadgetry. Many Audis are known for their business-class interiors, but the A8 is intentionally extravagant in its execution, with a healthy helping of supple leather surfaces and exotic-looking wood inlays. Quite simply, comfort is in overabundance inside the A8, even with the bulky front driver and passenger seats. Rear passengers are immersed in a wealth of space and amenities as well.
Safety
Standard safety features for all 2018 Audi A8 trims include anti-lock brakes, full-length side airbags, rearview camera, stability and traction control, Audi's very own Pre Sense system that shuts the sunroof and windows close if heavy braking is detected. Other safety features include side/top view cameras, night vision (with animal and pedestrian detection), lane keeping assist and blind spot monitoring.
Our Verdict
You really can't go wrong with an Audi car. Choices are endless, and the quality is unmistakable. As long as you have deep pockets, there's no reason the Audi A8 L Quattro can't be the right car for you.