2020 Geely Coolray: The pros and cons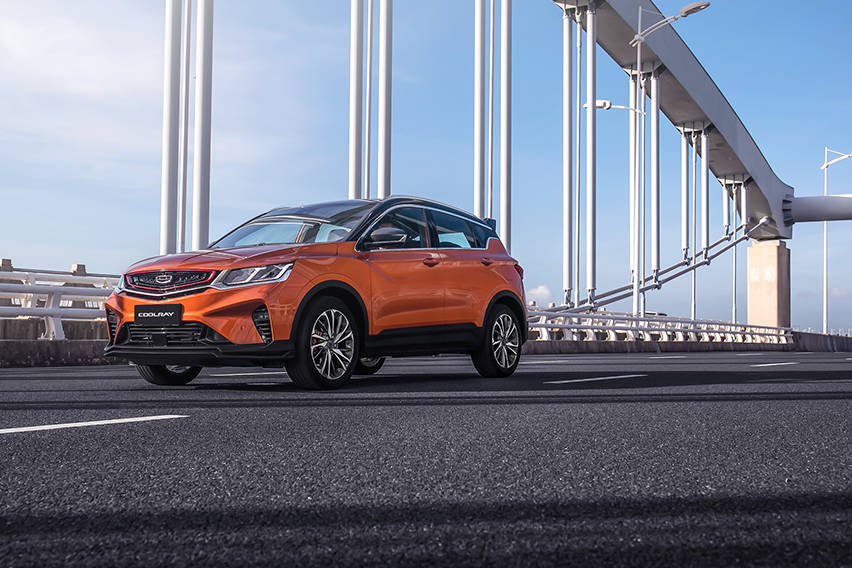 Of course, despite being the epitome of cool, no car is all bells and whistles, and the same goes for the Geely Coolray. So what's good and bad about it? Let us count the ways.
Pros
1. The drop-dead gorgeous exterior styling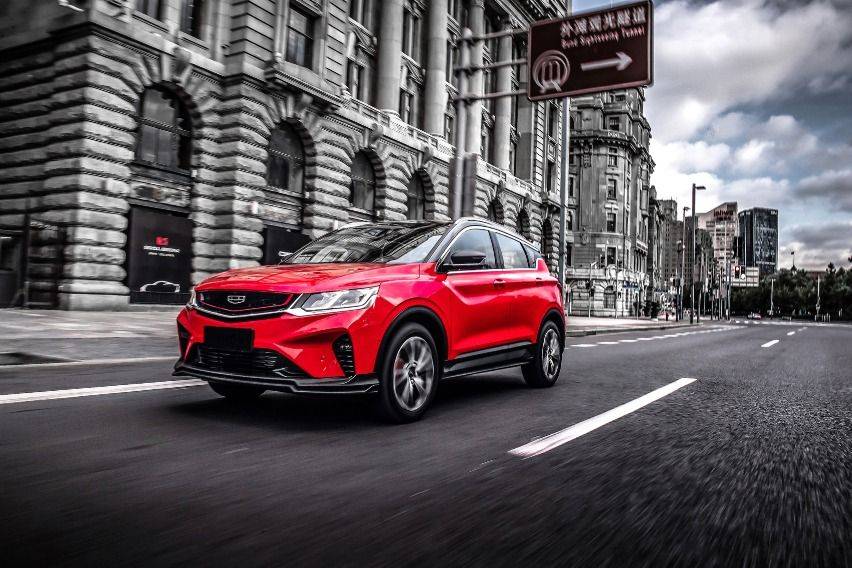 While the all-new Geely Coolray is a car made unabashedly in China, there's plenty of American and European styling cues to behold—the blacked-out roof and pillars are reminiscent of the two-tone color theme popularized by British marque MINI, while the front looks like it was directly inspired by the Chevrolet facade. Despite these apparent styling nods, the design elements look contemporary, cohesive, and downright enticing. A carbon-fiber front spoiler, rear diffuser, and a Piano Black roof with panoramic sunroof round out the Coolray's exceptional outside features.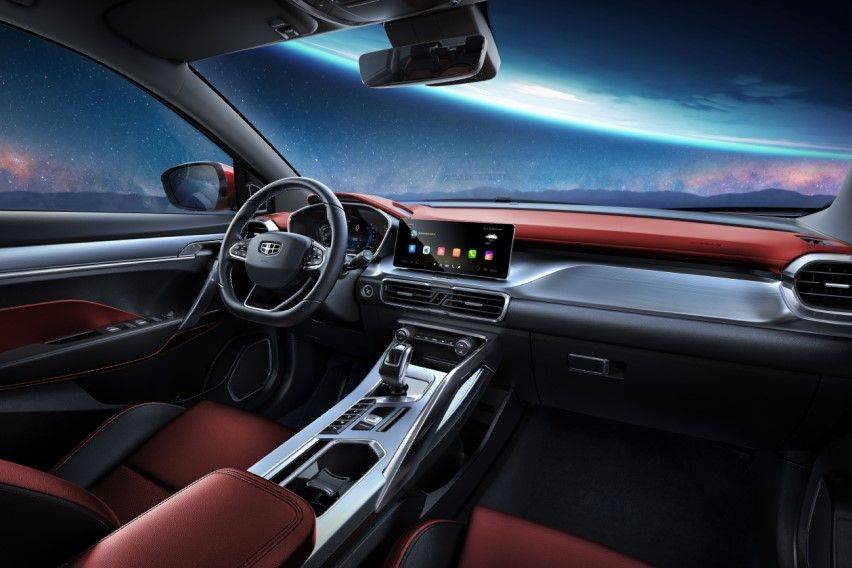 If you think the Coolray's exterior is a beaut, wait till you get inside. Sleek lines, brushed chrome, and a well-selected three-tone palette are just some of the qualities that give the Coolray interior a futuristic vibe. And though the 10.25-inch infotainment system is no SYNC 3, it looks pretty decent and responsive. The top trim even has Nappa Leather seats for added plushness, something that no other car at this price range offers.

Perhaps the most noteworthy thing about the Geely Coolray's engine is that it only has three-cylinders—uncharacteristic of what's supposedly a sporty crossover. But before you roll your eyes, know that it's accompanied by a turbocharger that boosts power and torque immensely. Behold, while Coolray contemporaries like the Ford Ecosport and Kia Stonic can't even break the 100-hp barrier, Geely's offering can lift off to a stratospheric 175hp and 255Nm. Simply put, there's very few crossovers in the market that can match and even exceed the Geely Coolray's performance numbers.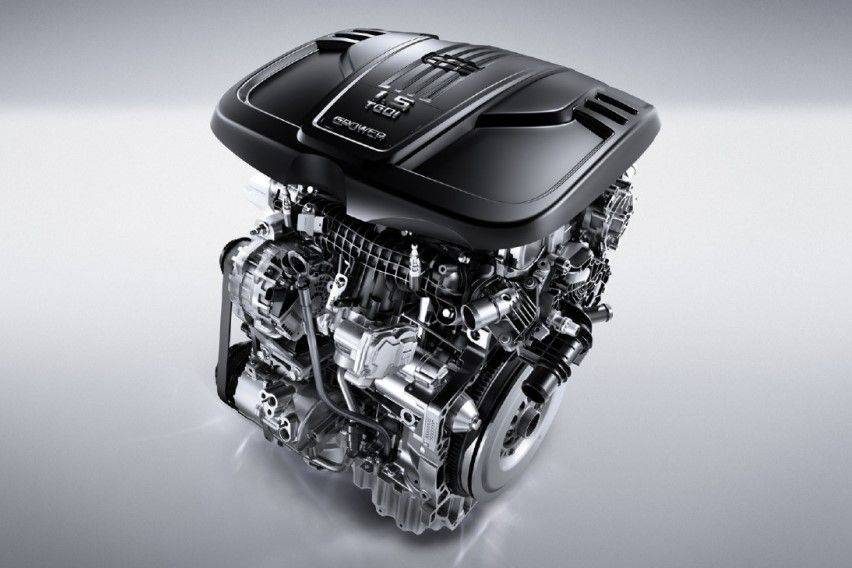 The Coolray takes sportiness seriously, and nowhere is this more apparent than in the 7-speed wet dual-clutch transmission that conducts gear shifts electronically. This leads to more precise shifting, which ultimately aids performance and fuel economy.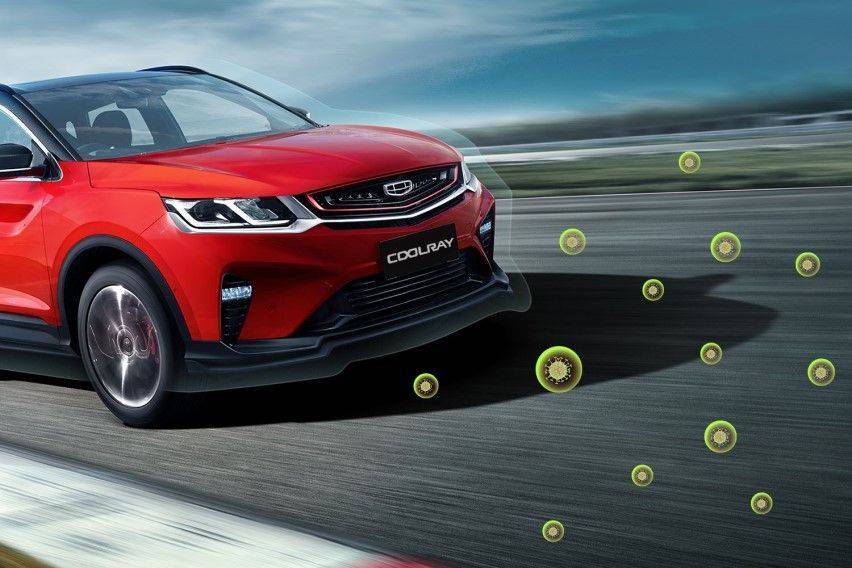 Geely owns Volvo Cars, and shares the latter's passion for safety. That's why you get so many safety features you won't get anywhere else at the Geely Coolray's affordable price range. Check out these suite of safety features: tire pressure monitoring, electronic stability control, auto headlamps, blind spot detection, electronic parking brake with autohold, six airbags, 360-degree panoramic video, turn signal camera, and finally, a CN95 cabin filter—a necessity in the post-COVID-19 world.

The Coolray delivers something truly unusual in a crossover—it's got a spacious second row. It doesn't feel cramped at all, with plenty of legroom for full size adults. For small families with tween kids, the Geely Coolray can be a joy to own.

For all that the Coolray offers, none is as surprising as the price tag. Geely Coolray in three variants ranging from PHP978,000 to PHP1.2 million, you won't find another vehicle as well equipped as the Coolray.
Cons
1. Transmission takes some getting used to

Drivers used to the usual transmission systems will find that the DCT offers a bit of a learning curve. Once that's out of the way, the electronically controlled shifter will undoubtedly impress.

Though the turbocharger does the engine some good in terms of performance, it doesn't help with fuel consumption. Though the car returns good fuel numbers on highways, it reportedly fares less better in stop-and-go traffic.

3. Center console can be too tall for comfort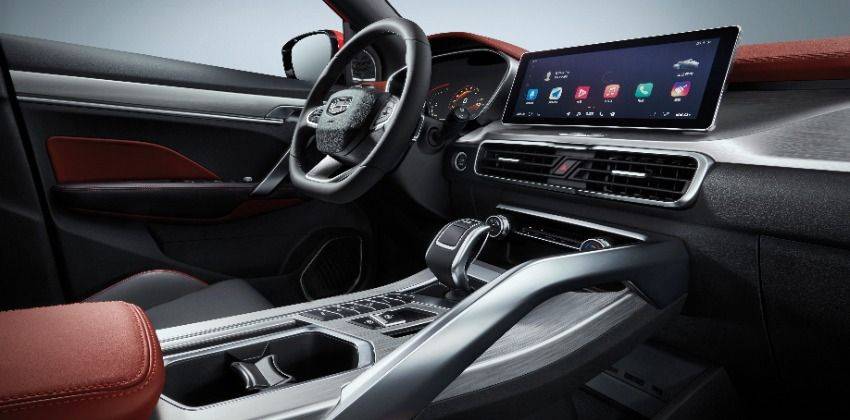 The height of the center console goes well above the elbow, which can cause your elbow to rub against it while cornering. Depending on your driving position and style, this can be a cause of some discomfort.
Verdict
The fact that the Geely Coolray only costs as much as it does with all the goodies onboard, makes it a truly desirable car. Granted, it has its share of negatives, but these tend to be subjective, as opposed to the virtually universal acclaim that the car has attained. Truth to tell, there may not be a car in its segment that offers as much bang for the buck as the
Geely Coolray
.