2021 Toyota Vios: Pros and cons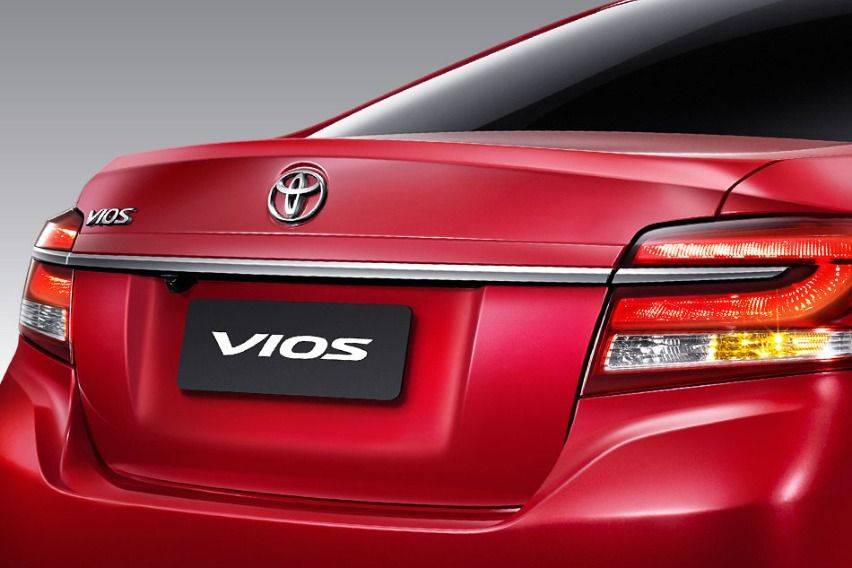 Far from an all-new version though, the 2020 Vios represents only a mild refresh of Toyota's most popular city car, and as is often the case with these minor updates, the biggest tweaks can be found on the car's exterior.

The most obvious change in the facelifted Vios is the fog lamp/air vent assembly in the lower front grille, which now takes on a trapezoid shape as opposed to the reverse-trapezoid of the outgoing model. The air vent/fog lamp assembly that dimple the lower grille has also been retooled, now angled inward with a bit of curvature up top. The LED headlights have also been updated for a more cohesive look.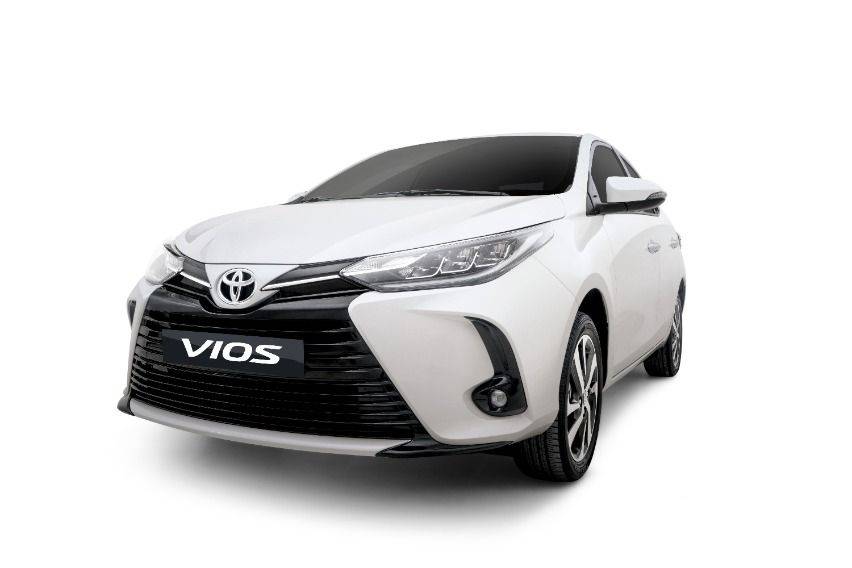 Inside, the infotainment system is now compatible with both Apple CarPlay and Android Auto. What's more this touchscreen is available across the range, save for the two low-rung models, which still have the 2DIN audio system of old.

Now the question remains, does the new Vios still deserve to be the country's number one selling car, a position that it has held since 2008? We scrutinize the compact sedan's pros and cons below.
Pros
1. A whopping range of nine variants

From the get-go, shoppers of the country's most popular car get nine variants in all. Below are your options for the current Vios, complete with pricing:


5 G - PHP1,056,000


5 G M/T - PHP997,000


3 E CVT - PHP891,000


3 E M/T - PHP841,000


3 XLE CVT - PHP841,000


3 XLE M/T - PHP791,000


3 XE CVT - PHP747,000


3 J M/T - PHP697,000


3 Base M/T - PHP671,000


With all these options, the Vios is easily more diverse than ever to meet the wide-ranging needs of the Filipino car owner.

2. Excellent fuel efficiency

One of the major reasons the Toyota Vios is the number one choice for taxi operators is that its engines are very fuel efficient, especially when taxi drivers employ their half-open hood technique (legend has it that this makes for more efficient engine cooling, leading to fuel savings).

The top variant runs on a 1.5-liter gasoline engine that delivers 106hp and 140Nm of torque, with shifting provided by a continuous variable transmission (CVT). Meanwhile, the lower trims come powered by a 1.3-liter engine with 98hp/123Nm of output, paired with a 5-speed manual. Both are known to deliver the excellent fuel economy that commercial fleets and operators enjoy.

The Vios comes equipped with all the Toyota safety basics such as anti-lock brakes (ABS). seatbelts, and airbags (driver and passenger, side (G and E variants only), curtain (G and E variants only), and knee). But beyond these, the Vios also hosts more advanced systems such as vehicle stability control, hill-start assist, and a security alarm with immobilizer. The upper ranges also come with Smart Entry with wireless doorlock and speed sensing feature. The Vios is also a 5-star rated vehicle by ASEAN NCAP.

4. Renowned Toyota reliability

It's made by Toyota, so you're sure that you're buying a car that's going to be dependable for many years to come. Not to mention, the excellent aftersales support that goes with it. As mentioned, the Vios is the country's bestselling car for more than a few good reasons. With regular maintenance, your Vios can be the dependable ride that serves you and your family for the long term. Plus, with Toyota's vast dealership network, Toyota parts and services are affordable and readily available.

5. Massively improved ride and handling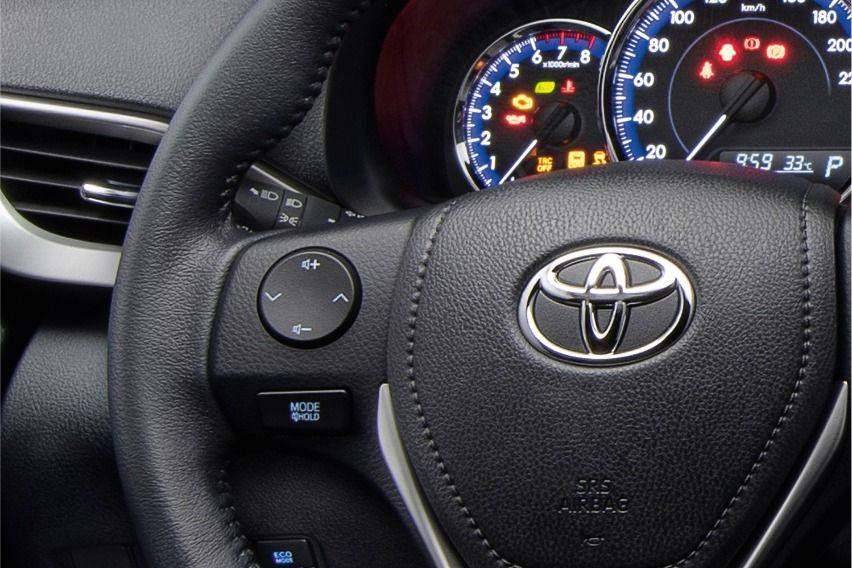 While the old Vios was notorious for its lackluster drive, steering has become steadily responsive over the years. The CVT is also another major enhancement. Recent iterations of the car have been reported as having spot-on ride and drive quality, although acceleration remains a tad lethargic. That said, once the Vios is up and running, you'll immediately feel the robust feedback that makes for one sporty ride.

Forget standing out when you choose to buy a Vios for yourself. You'll never last a minute on Metro streets without seeing a Vios car pass by. You'll want to paint your Vios in some outrageous color—not to mention add some really attention-grabbing accessories—if you want to separate your Vios from the sea of similar models out there.

2. Not for persons of taller stature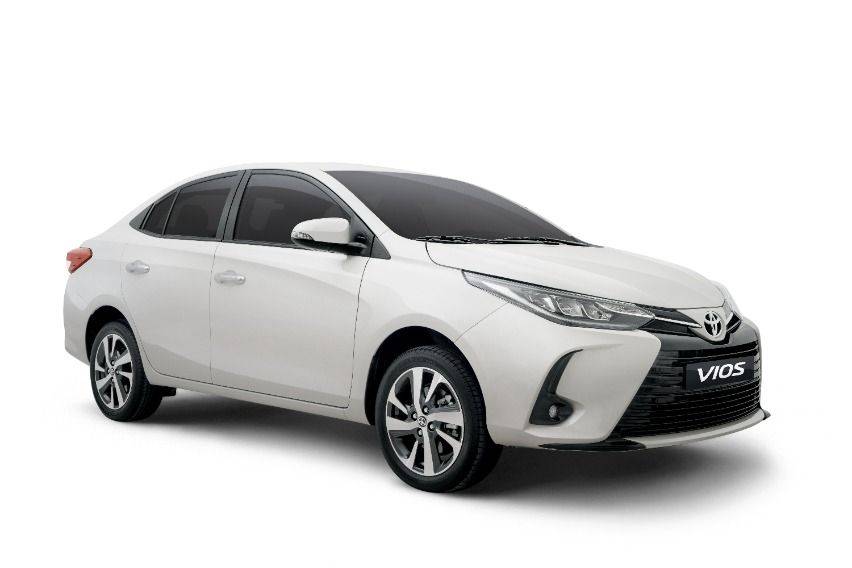 The vertically endowed may find the headroom of the Vios severely wanting. Not only that, elbow room and legroom will feel constricted as well. Granted, any car with dimensions similar to the Vios will feel overly confined for any larger adult, so if you can dunk a basketball, you should probably look past compact city cars in the first place.

The Vios is meant to be a daily driver, so lively 0-100kmph numbers acceleration is probably not a priority for most of its customers. If you're looking for better acceleration, you'll be better served by the Vios' sportier alternatives.
Yay or nay?
With all the goodies stored in the 2021 Toyota Vios, it's easily one of the better options in its segment. With the renowned Toyota reliability and affordable price tag, the Vios compact sedan easily fits the need of many of its target car buyers. Forgo buying the car though, if you're looking for a more spacious car with better performance numbers and even more high tech features.

Photos from Toyota Motors Corporation