Ford Territory vs. the competition: Your other affordable compact crossover options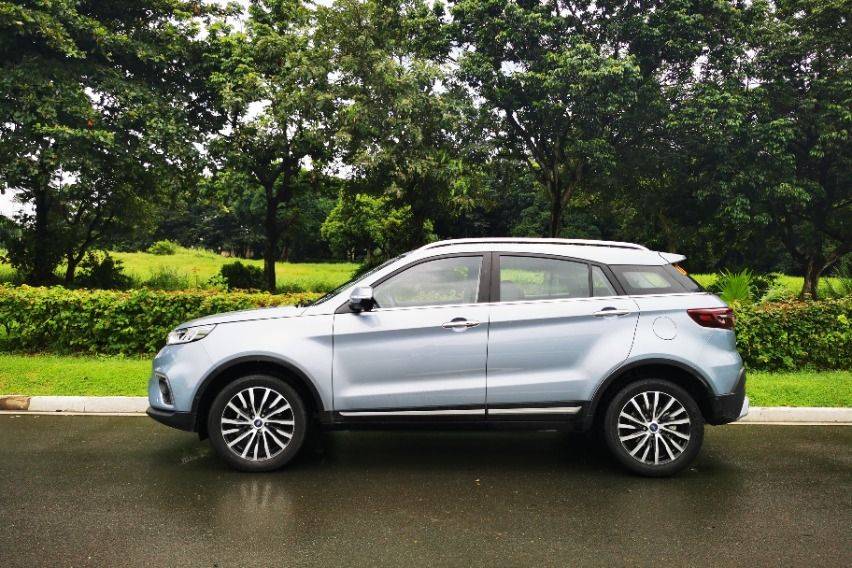 Ford Philippines brought a completely new vehicle model in this year: the all-new Ford Territory, a vehicle meant as a replacement to the defunct Ford Escape. Made in partnership with China's Jiangling Motors Corporation Limited (JMC), the vehicle is made on the latter's Yusheng S330 car model and is mainly designed for the urban setting.

Fitted with smartly selected elements that complement the overall contemporary design, including a panoramic moonroof, the Territory gives off the feeling of a baby Ford Expedition. It's powered by the Blue Oval's signature 1.5-liter EcoBoost engine mated to a CVT transmission with Sport mode that delivers more than 141hp and 225Nm of torque. The same engine and transmission pairing is installed on the Territory's two variants available locally—Titanium+ and Trend.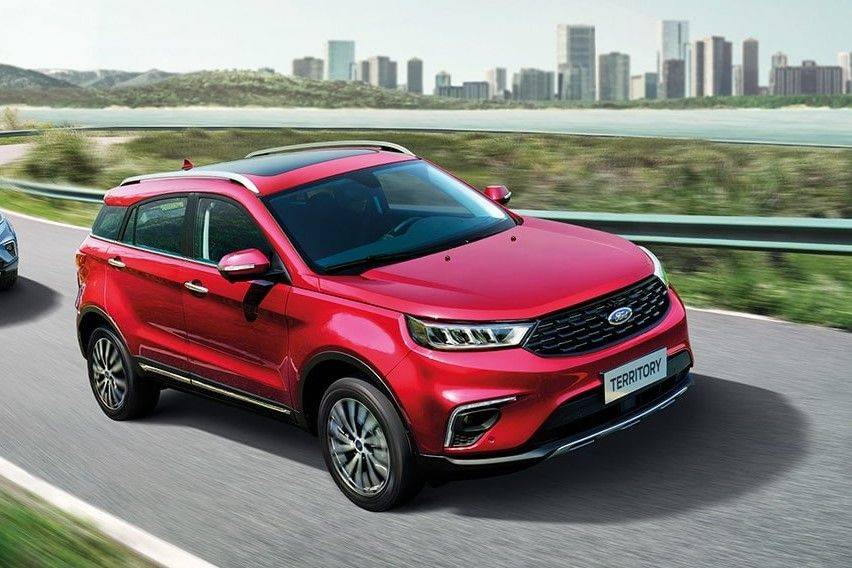 Retailed at an introductory price of PHP1.299 million for the Titanium+ and PHP1.179 million for the Trend, the Ford Territory is available in six hues including Ruby Red, Diffused Silver, and Panther Black for both variants, and exclusive colors including Star White for the Trend variant and Crystal Pearl White and Moonstone Blue for the Titanium+ trim.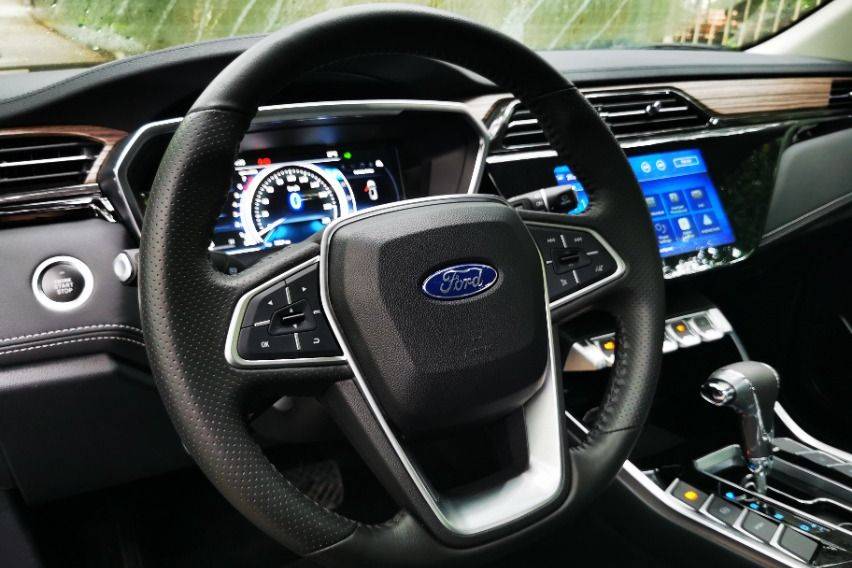 As a Chinese-made crossover, the Ford Territory is primarily designed to compete with other compact SUVs within more or less the PHP1 million range, which is relatively 'affordable' nowadays, considering that mid-priced options now cross the PHP2 million range. If you would like to know what other alternative options to the Ford Territory are out there, we give you these examples.

A cheaper prospect than the Territory, and arguably more stylish, the Geely Coolray relies on a 1.5-liter three-cylinder turbocharged gas engine to deliver its power to the front wheels, topping at 175hp and 255Nm. Paired with a seven-speed dual-clutch transmission, the car comes in three different trims: Sport Turbo, Premium Turbo, and Comfort Turbo. Exterior-wise, the all-new Coolray has got projector-type headlamps, a Piano Black roof with panoramic sunroof and carbon-fiber front spoiler and rear diffuser.

Inside this number one-selling crossover, a black color motif with silver and maroon (top trim only) accents convey the crossover's sporty nature effectively, and a hexagonal-centric theme pervades on the dash and side panels, giving the entire cabin a sleek and futuristic feel. Leather seats, a 10.25-inch touchscreen infotainment system, and paddle shifters add to the Coolray's comfort and convenience.

MG initially brought two RX5 trims into the country—the RX5 Core, and the RX5 Style—and then added the RX5 Alpha some time later. All three units house a 1.5-liter, 16-valve turbocharged intercooled direct injection engine under the hood. The Core makes do with a six-speed manual, while the Style and Alpha shifts with a seven-speed dual-clutch transmission (DCT) with Manual Tiptronic Function. Both powertrains deliver 166hp and 250Nm of torque. 

MG takes inspiration from its more upscale rivals with the MG RX5's interior look, with even the base model Core coming equipped with upscale features such as power windows/side mirrors, automatic air conditioning, and driver assist systems such as hill descent, cruise control, and tire pressure monitoring system. A built-in navigation system and panoramic sunroof further add to the RX5's buyer enticements. Infotainment comes by way of an eight-inch touchscreen with Apple Carplay, CD/MP3 player, and Bluetooth/USB/multimedia connectivity.

Third on the list is the equally Chinese-made Chery Tiggo 7, a five-seater compact crossover powered by a turbocharged 1.5-liter engine that produces 145hp and 155Nm of torque. The Tiggo 7's lone trim has its gear shifting duties handled by a dual-clutch transmission. One of four SUVs under the new and improved Chery marque, the Tiggo 7 shares many if its luxurious accoutrements with the lower rung Tiggo 5X, with the addition of front and rear radar, a 9-inch infotainment screen that links to six powerful speakers, and a panoramic sunroof

Launching the Corolla Cross locally last August, it looks like Toyota Motor Philippines intends the car to be a mid-price option by limiting the variants to just two, priced at PHP1,285,000 for the bass 1.8 G CVT variant and PHP1,650,000 for the 1.8 V Hybrid variant—a PHP365,000 price difference.

The Corolla Cross comes in gasoline and hybrid variants, which makes it a serious contender for those looking to reduce fuel costs or go the eco-friendly route. Both are powered by a 1.8-liter gasoline engine, with the latter being aided by a 53kW motor. The gas engine gives off 138hp and 172Nm. Meanwhile the hybrid yields a combined 168hp (97hp gas, 71hp electric) and 305Nm (142Nm gas, 163Nm electric). Gear changes for both cars are handled by an electric continuously variable system.

Cabin-wise, the Corolla Cross boasts plenty of leather surfaces (hybrid only), and an overall design that largeley mirrors its sedan counterpart. Infotainment is housed in a floating 8-inch touchscreen system (6.8-inches on the base variant), indicating the car's upmarket leanings.

Speaking of upmarket, drivers get an 8-way power adjustable driver's seat (6-way manual on the base variant), so finding the perfect position will be a cinch. Apple CarPlay and Android Auto users will have to stick to the top-of-the-line hybrid, as it's the only one with available connectivity to both systems. Other interior features include digital multi-info display, automatic climate control (hybrid comes with rear vents for rear passengers), and intelligent voice command.

When it comes to style and flair, few crossovers can measure up to the Mitsubishi Xpander. From its futuristic Dynamic Shield front fascia to its sophisticated and well-placed character lines, the all-new Xpander certainly looks prettier than many other vehicles in its class. The LED position lights and combination tail lamps are easy on the eyes, and the 16-inch two-tone alloy wheels make a great introduction to the sleek and tasteful exterior.

With four variants available, including the top-ranging Cross variant, all Xpanders are equipped with a 1.5-liter inline-four 16-valve DOHC MIVEC engine that delivers 105hp and 141Nm of torque. A modern dashboard welcomes the Xpander's occupants, placing great emphasis on ergonomics for everyone—the driver most especially. The high user-friendliness is matched by the use of high-quality plastic and fabric materials that help the Xpander cabin look particularly upmarket for the price point.

Photos from Ford, Geely, MG, Chery, Toyota, Mitsubishi