2020 Toyota Rush: Pros and cons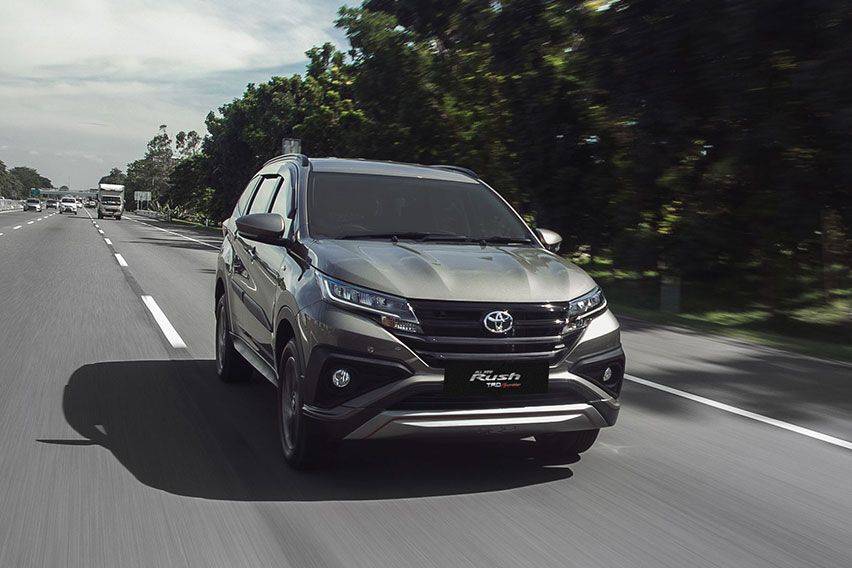 Toyota Motor Philippines (TMP) brought a new vehicle to our local compact SUV market with the introduction of the Toyota Rush in May 2018. Equipped with a fuel-efficient 1.5-liter VVT-I engine and a choice between a 4-Speed automatic (gate type) and 5-speed manual transmission, the Rush is "Intended for those who balance work and play extraordinarily well, this new vehicle is built to make waves in the entry-level SUV segment," according to its manufacturer.

The 2020 Toyota Rush has got three trims to choose from, with price ranging from PHP968,000 to PHP1,100,000. Not exactly mid-price, but not entry level either. So does the 2020 Toyota Rush deserve its price tag? Let's identify the vehicle's pros and cons to know for sure.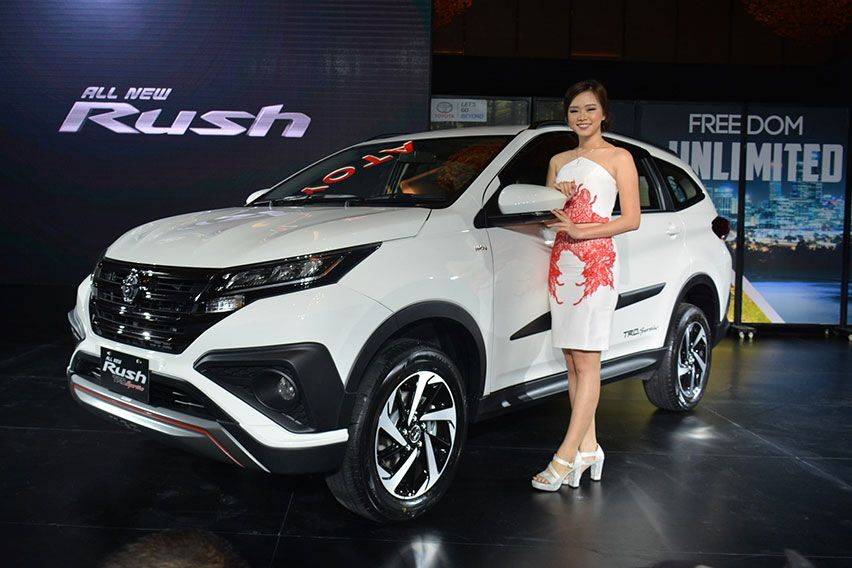 Known as the Daihatsu Terios in other markets, the Toyota Rush boasts a maximum ground clearance of 220mm, which the top 1.5 G variant makes possible with the use of 17-inch alloy wheels. For those who frequently brave Metro Manila's oft-flooded streets, the Rush is easily an option worth considering.

With a 2685mm wheelbase, there's plenty of interior space for occupants to enjoy in the 2020 Rush. Choose the five-seater variant, and your small family will be traveling in spacious glee. Want to give your second-row passengers a relaxing ride? Then the Rush deserves to be on your shortlist of cars to buy. It has so much legroom that kids will be able to stretch their little limbs to their content. Just look at all the legroom below.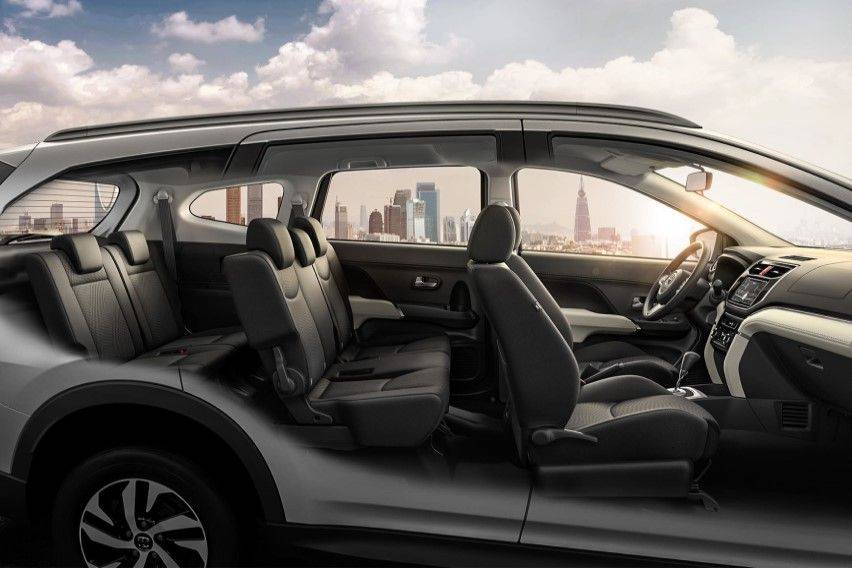 For bigger families, the Rush now comes with a seven-seater variant that adds a third row for two more passengers, which was not previously available in the older models. Aside from accommodating two more passengers, the new third row seats also comes with the added benefit of more flexible seating configurations, opening up extra cargo space as necessary.

4. Excellent driver's visibility

Crossovers tend to be a hit-or-miss affair with regards to driver's visibility. Fortunately, the Rush's tall stance gives those behind the wheel a great view of the front of the hood. Likewise, the raked windshield and smart placement of the pillars, the sight from the side windows are just as clear as the front. Though the rear windshield is small, it's not a hindrance to the driver's rear view.

5. Abundance of small item storage options

Apart from improved passenger/cargo flexibility and versatility, the new Toyota Rush also has more than a few storage options in the cabin, thereby enhancing the vehicle's practicality. From numerous adequately sized cup and bottle holders, to multiple storage bins, the Rush offers a lot of ways for you to store your personal items. Choose the top variant and you get the benefit of three outlets for your electronic devices, as opposed to just one in the lower variants.

6. A veritable list of powered features

Electronics is one thing that the 2020 Toyota Rush doesn't skimp on. It's got powered outer mirrors, automatic air conditioning, push start system, sonar, rearview camera, and wireless doorlock, to name a few. The standard 7-inch touchscreen infotainment system does not have the clearest resolution, but the graphics are pretty decent. Apple and Android users need not fret, as Apple CarPlay and Android Auto connections are possible with the Weblink Connectivity function available on all trims.

7. A dependable climate control system

Going back to the Rush's automatic air conditioning, it does an impressive job of keeping all of the Rush's occupants cool. Even those in the third row can keep their temperatures down during a scorching hot summer day, thanks to a rear blower.

The weak accelerating power offered by the Toyota Rush is a common complaint among owners. While it's not exactly better or worse than others in its class, but some reviewers felt it was grossly underpowered for hill climbs and highway excursions. Then again, as a daily driver, this lackluster performance won't be much of an issue for those using the Rush mainly for city driving.

The spaciousness of the second row is quashed by the constricting third row space. Don't ever dare to put adults back there during long drives, because you're bound to hear complaints for the entire duration of your trip.

3. Interior design is Spartan-esque, to say the least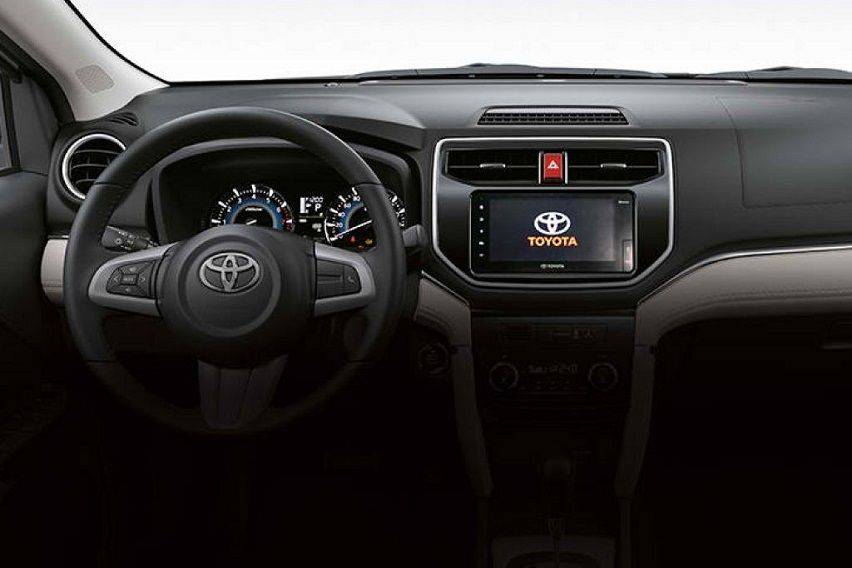 Upon laying your eyes on the Rush's interior, the first word that probably pops in your mind will be, "meh." Simply put, the design and feel of the surfaces are uninspired. At this price range, one would expect some thought would go into making the cabin look a tad upscale.
Yay or nay?
In hindsight, it looks like the benefits outweigh the Toyota Rush's disadvantages. And at a relatively affordable price tag, those who want to save on their car buying budget will find plenty to enjoy in Toyota's newcomer.

Want to learn more about the Toyota Rush? Click here.