2021 Toyota Hilux vs. the competition: Your other local midsize pickup truck options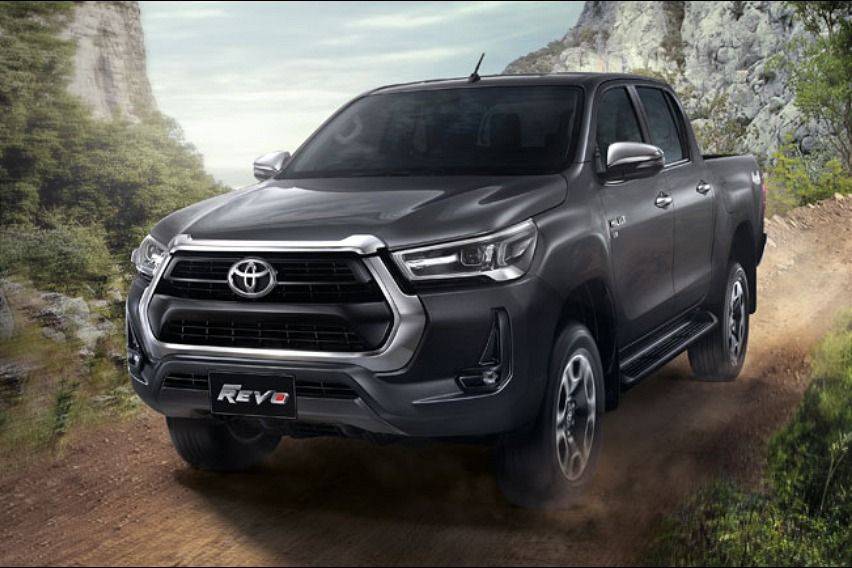 As the second bestselling model in 2019, the new Hilux has a lot of expectations to live up to, and gets some solid competition from the likes of the Mitsubishi Strada, Isuzu D-Max, Nissan Navara, Mazda BT-50, Chevrolet Colorado, Ford Ranger, and newcomer Maxus T60.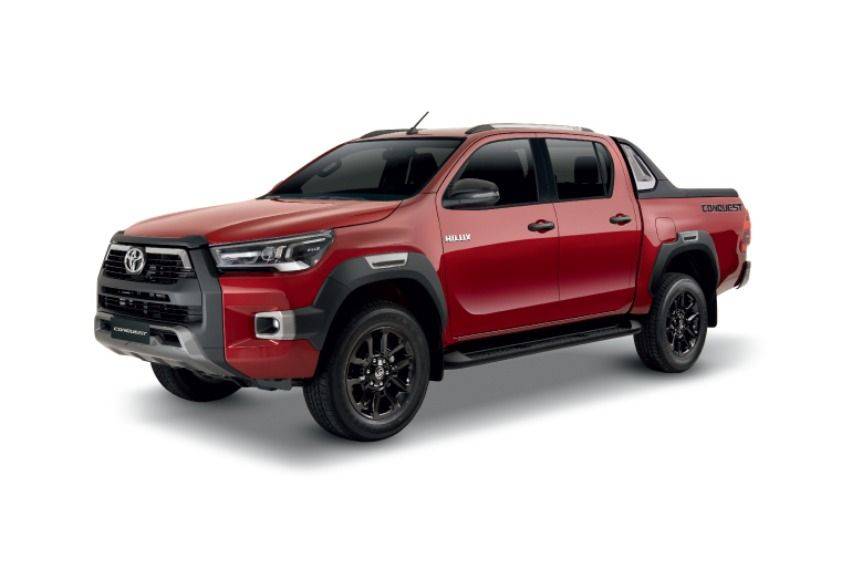 The power sources for Toyota's new behemoth remain to be a pair of GD-FTV engines— one is a 2.4-liter(2GD-FTV, 148hp and 400Nm) for the 4x2 variants, and the other is a 2.8-liter (1GD-FTV, 201hp with 420 – 500Nm of torque depending on transmission) for the 4x4 models. Both engines are 16-valve, DOHC diesel engines with variable nozzle turbo and front-mounted intercooler. Transmission varies between 6-speed automatic and 6-speed manual, depending on trim.

Though these are the same engines as before, they are more powerful than the ones installed in the outgoing Toyota Hilux.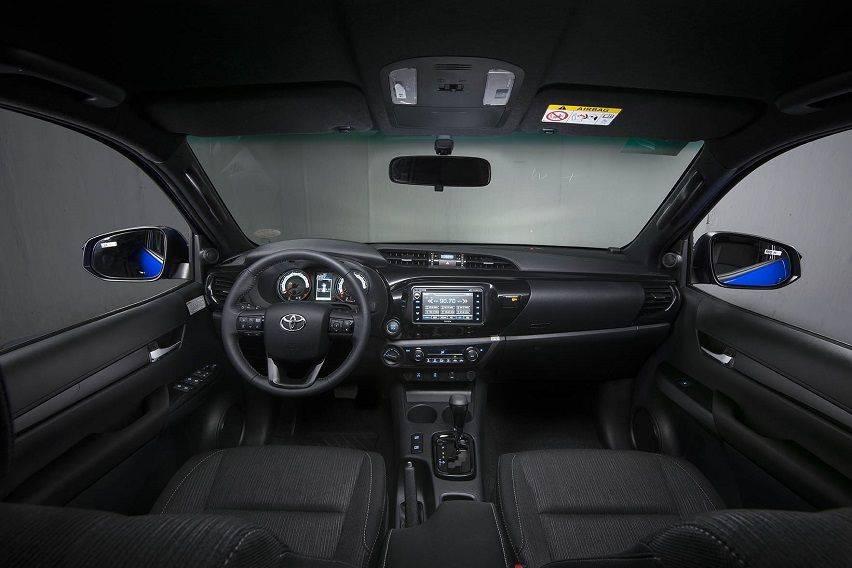 The 2021 Hilux cabin stays largely unchanged, save for an updated infotainment system. To enhance the driving experience, the Hilux has modern features like the large 8-inch touchscreen (6.75-inch on lower models) that permits hands-free Bluetooth mobile device connectivity, with Apple Carplay, Android Auto, and Smart Device Link capabilities, as well as AM/FM/ Bluetooth/USB compatibility and six speakers to handle the audio output (only four in lower trims). At the dash of the new Hilux lies a 4.2-inch TFT multi-information display that also comes with tabs that indicate outside temperature, shift range indicators, an "Eco" monitor, and other pertinent trip information.

Suffice to say, the long-trusted pickup nameplate from the number one Japanese carmaker in the world is easily one of the best choices for cargo hauling and other commercial endeavors. But is it the right pickup choice for you? We pit Toyota's beastly off-roader its biggest rivals so you can choose which one deserves your hard-earned money more.

The Isuzu D-Max looks ready to take on any earthly terrain, especially its top-of-the-line Boondock, with its impressively the tall 247mm ground clearance. Blacked-out mirror covers, roof rails, side stepboards, alloy wheels, over fenders, and cargo extender complete the Boondock's sporty appeal. Inside, an 8-inch multi-information touchscreen display serves as the centerpiece, appearing seamless unity with the rest of the dash and cabin's features. Perforated leather covers the front and back seats, further establishing the cabin's upmarket allure.

For power, the D-Max relies on a Euro 4-compliant 3.0-liter Blue Power diesel engine with intercooler that produces 175hp and 380Nm. There are two transmission choices on offer: an automatic with sequential shift and a manual with gear shift indicator. Both are six-speed gearboxes. For entertainment, the D-Max provides occupants with Bluetooth, USB AUX, and iPod connectivity.

Rugged since day one, the Ford Ranger came roaring in full force as THE midsize pickup to contend with. Its energetic engine choice—a 2.0-liter Bi-Turbo Diesel (210hp, 500Nm), 2.0-liter Turbo Diesel (178hp, 420Nm), and a 2.2-liter TDCi Diesel (158hp, 385Nm)s—make it a good choice for hauling, towing, and ferrying, not to mention it has plenty of nifty tech as well. The 4x4 trims come with a shift-on-the-fly feature that lets drivers choose between 2WD and 4WD more easily.

Other Ranger creature comforts include active park assist, smarter start button, navigation system, voice-controlled SYNC 3, and a first-in-class tailgate lift assist. An 8-inch TFT touchscreen and leather-wrapped steering wheel with controls serve as the infotainment focal points for the entire cabin. Meanwhile, an eight-way power adjusted driver's seat elevates driving convenience.

The Mitsubishi Strada welcomes onlookers with its futuristic Dynamic Shield fascia, aided in style by a sporty front bumper garnish, 18-inch alloy wheels, roll bar and side decal accents complemented by the two-tone finish. All these add up to a tougher aesthetic, especially for the top-ranging Strada Athlete. Under the hood of the Strada is Mitsubishi's reliable 2.4L MIVEC Turbo Clean Diesel engine and six-speed automatic transmission with Super Select 4WD II system that produces around 179hp and 430Nm of torque. This powertrain combo links to a Super Select 4WD-II with off-road traction control that allows drivers to choose between different drive and terrain settings for better handling on any road condition.

For its interiors, the Strada Athlete displays a two-tone black and orange leather with orange stitching accents in its seats, gear shift panel/knob and parking brake lever (available in the 4x4 variant). The pickup also comes with a whole suite of safety and driver assistance systems that includes Blind Spot Warning with Lane Change Assist (BSW with LCA), Forward Collision Mitigation (FCM), and Rear Cross Traffic Alert (RCTA), to name a few. An Ultrasonic Misacceleration Mitigation System (UMS) takes care of any fears you may have about your Strada's brakes going haywire.

The Chevrolet Colorado's perfect blend of power and utility manages to walk the fine line between work and play in an exceptional way. The main engine, a 2.8-liter Duramax turbo-diesel engine (200hp, 500Nm) is easily one of the most powerful options on this list, next to Ford's 2.2L Bi. So if you want a truck that meets your toughest hauling demands, the Colorado is one of your better choices.

Trucks are not known for their cabin quietness, but the latest Colorado is as stealthy as a pickup can get, owing to the heavy use of insulating soft-touch materials inside. Generous space characterizes the front and rear cabs, and upmarket elements are plenty, including a more intuitive and ergonomic center console, up/down anti-pinch windows, easy closing effort doors, and tire pressure monitoring system, and the latest Chevrolet MyLink infotainment system, complete with smartphone compatible 8-inch touchscreen.

Nissan has been making pickups for over 80 years, so that tells you they know something about building these workhorses well. The latest generation Navara was one of the most anticipated vehicles during its year of release, and its current version is one of the more popular choices in the Philippine market. All of the Navara's 10 variants are powered by a 2.5-liter diesel engine that delivers 187hp and 450Nm of torque. The engine is connected to either a 7-speed automatic transmission with manual mode or 6-speed manual, depending on trim.

Inside, the Navara features a black interior theme along with silver accents, with the center console standing out from the dashboard due to its glossy black finish. It's obvious that Nissan went to great lengths to make the Navara's a cabin feel sedan-like.

Moreover, this pickup has arguably the best ride comfort in comparison to its rivals in the Philippine market, thanks to a five-link coil-spring suspension set-up that breaks away from the traditional leaf spring suspensions of others. So, if you're looking for a pickup truck that has a car-like ride comfort and features, the Nissan Navara should be on your shortlist.

The bonnet houses a 3.0-liter diesel engine that delivers 187 horses and 450 Nm, good for a towing capacity of 3,500kgs. Since it's an Isuzu make, most he truck heavily resembles the 2021 D-Max, especially the interior.  But even so, the new Mazda pickup still manages to come to its own, starting with the Kodo-Soul of Motion design language that's immediately obvious in the sheetmetal's sleek appearance.

Offered with two types of transmissions, a 6-speed auto and a 6-speed manual, the Isuzu-built ute is also constructed on a ladder-frame chassis with leafspring rear suspension for more reliability with heavy loads.

As the first China-produced pickup to score a 5-star rating from the Australasian New Car Assessment Program (ANCAP), the Maxus T60 looks ready to mix it up with the local pickup big hitters. Our T60 comes in three configs: a 4x2 manual, 4x2 automatic, and 4x4 automatic. Power lies in a 2.8-liter VGT diesel engine that outputs 136hp to 150hp and 350Nm to 360Nm of torque, depending on type. The most powerful engine is installed in the 4x4 variant, and both manual and automatic gearboxes are 6-speed types.

For its interiors, the Maxus T60 has convenient features such as multifunction steering wheel, keyless entry, 6-way power driver seat, cruise control, and a 10-inch touchscreen monitor with Apple Carplay and Mirrorlink.

Photos from Toyota, Isuzu, Mitsubishi, Ford, Chevrolet, Nissan, Mazda, Maxus