BUYER'S GUIDE: 2018 Toyota Fortuner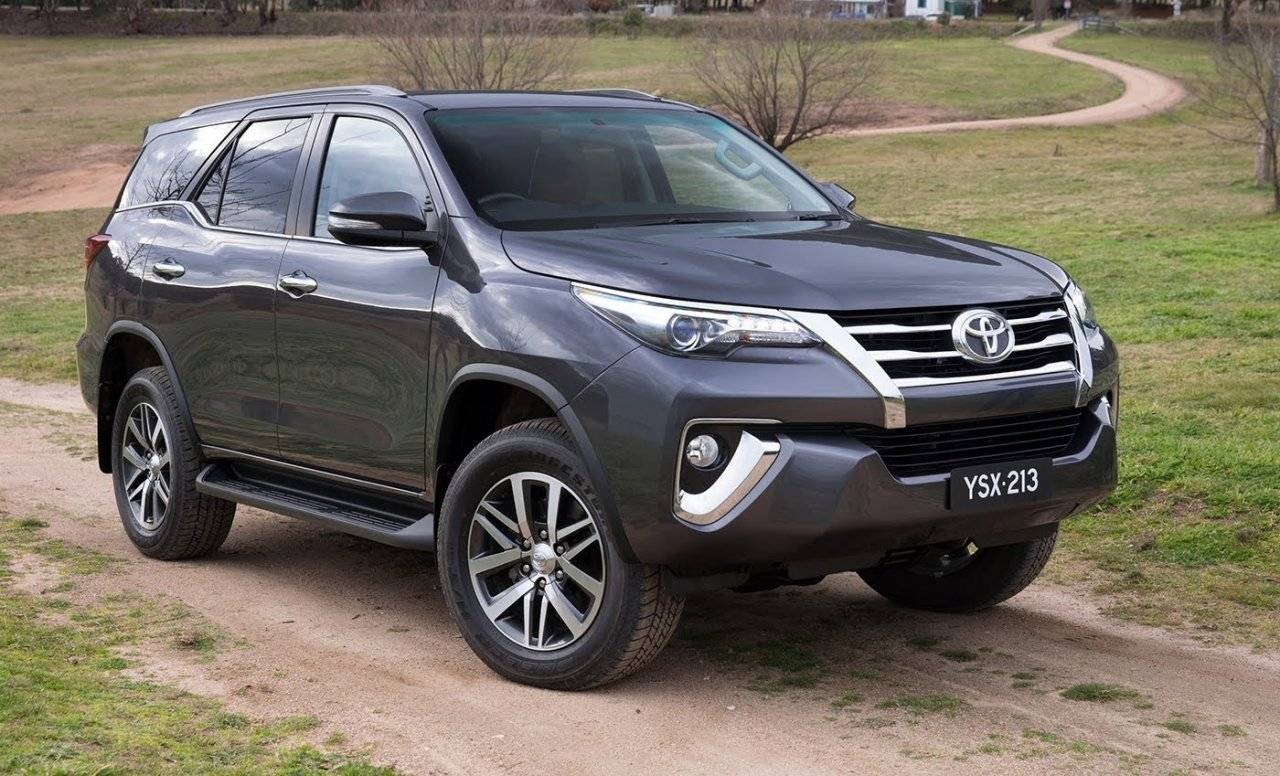 The 2018 Toyota Fortuner looks subtly sharper now--and more defined. Now with more length, width, muscle, and grit, this popular SUV doesn't need long ramblings and descriptions to make its presence known. In fact, you don't even need to talk about it. Just one look at its imposing stance and you know it's a Fortuner. And if you don't, then it'll make sure you know about it FAST.
Exterior
If you've secretly been a fan of the Toyota Hilux, but find it too ruggedly "outdoorsy" for your lifestyle, then you can opt for a Fortuner, instead. We're not saying they look exactly alike, but both of them share the same platform alongside the Innova.
There are some changes that were made in the second-generation Fortuner. For one, the bonnet has more length, and the nose has more substance. The Toyota badge is bigger, and the taillights and headlamps are more slanted.
Interior
The seven-seater will surprise you with a lot of elegance compared to its tough persona outside. The faux wood center console looks real and classy, and so are the brown leather seats and door panel accents. The soft lining on the dash and door cards are a welcome treat, giving a homey, secure feeling to the otherwise chaotic ride you occasionally get when driving in the Philippines.
Its 60-40 split folding bench seat can be slid forward or backward. What's more, the seat backs can even be reclined to some degree. Third row seats are easy to be tuck away, thanks to the addition of springs.
Features
The 2018 Toyota Fortuner has a total of six speakers inside, and offers a 6.5-inch touch control system that's compatible with CD, DVD, Call Function System, and Tuner.  It also offers Aux, USB ports, iPod, and Bluetooth connectivity.
Engine and Performance
This moving dynamo has a 2.4-liter four-cylinder diesel engine that can whip out 147 hp and a peak torque of 400 Nm in no time. Admittedly, it isn't as powerful as some of its other rivals, but it generously compensates by providing a more balanced acceleration and smoother ride when you drive it anywhere. Handling is also impressive; it now offers a much better buffer for those tough potholes and bumps that you often encounter on Philippine roads.
Safety and Security
We're not surprised that the 2018 Toyota Fortuner is loaded with safety features; it's a given--considering it's a Toyota. Some of the ones to look forward to include: Airbags, Anti-Lock Brake System with Electronic Brakeforce Distribution, Immobilizer, ISOFIX, security alarm, Speed Sensing Door Locks, and Electronic Door Locks.
Our Verdict
The Toyota Fortuner has recently been upgraded, with better features to justify its much steeper price of around PHP1.8 million+. Is the price increase worth purchasing? No, if what you're only after is a vehicle that gives you good performance and reliability on the road. There are actually cheaper sedans that can give you the same features without the added cost.
However, if you're looking for a vehicle that offers a good base height to handle floods, satisfy you with updated, solid features, and impress you with enough versatility and toughness that can handle almost any terrain, then the Fortuner is the one for you. Really, you wouldn't go wrong with the number one bestselling car in the Philippines today.